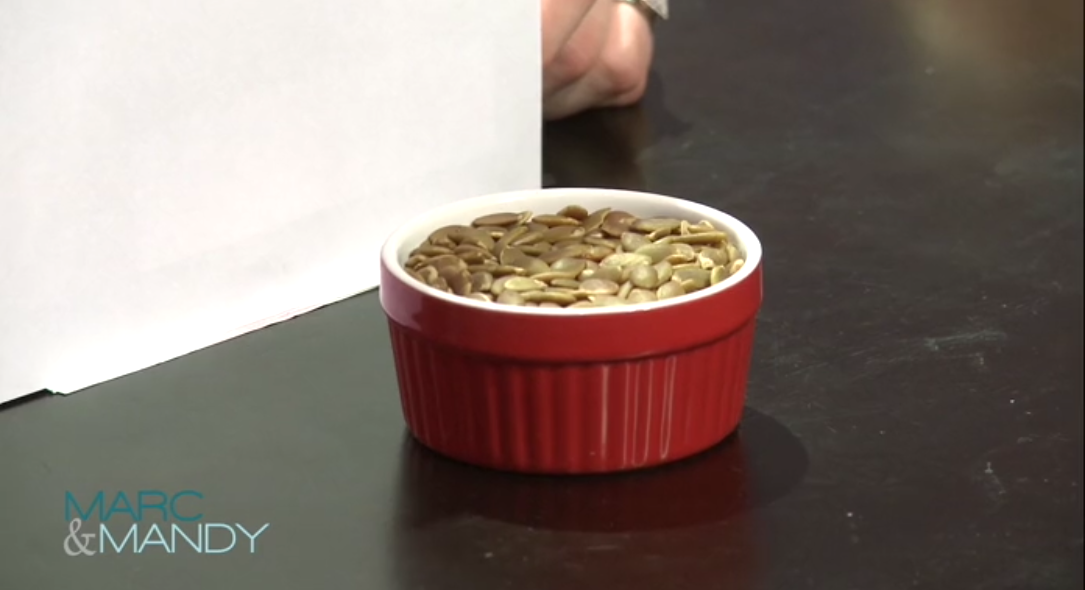 Marc and Mandy's Delicious Pumpkin Seeds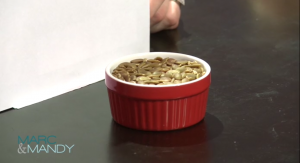 Ingredients:
1 seeded pumpkin
3 cups water
1tbsp salt
olive oil
Seasoning variation:
Seasoning salt
Barbeque seasoning/ salt
Red pepper flakes/ paprika/ cayenne/ salt
Cinnamon/sugar/salt
Parmesan cheese/black pepper/ salt
1. Seed a pumpkin using a large metal spoon.
2. Use a colander and water to separate the seeds from the stringy pumpkin insides.
3. Bring the seeds in salted water to a boil and let it simmer for 10 minutes.
4. Drain the water and place the seeds on an oven tray.
5. Drizzle with olive oil and your favourite seasoning.
6. Place in the oven at 400 degrees on the top rack from 7-20 minutes depending on the size of the seeds. Toast until golden brown.
7. Let them cool and enjoy!