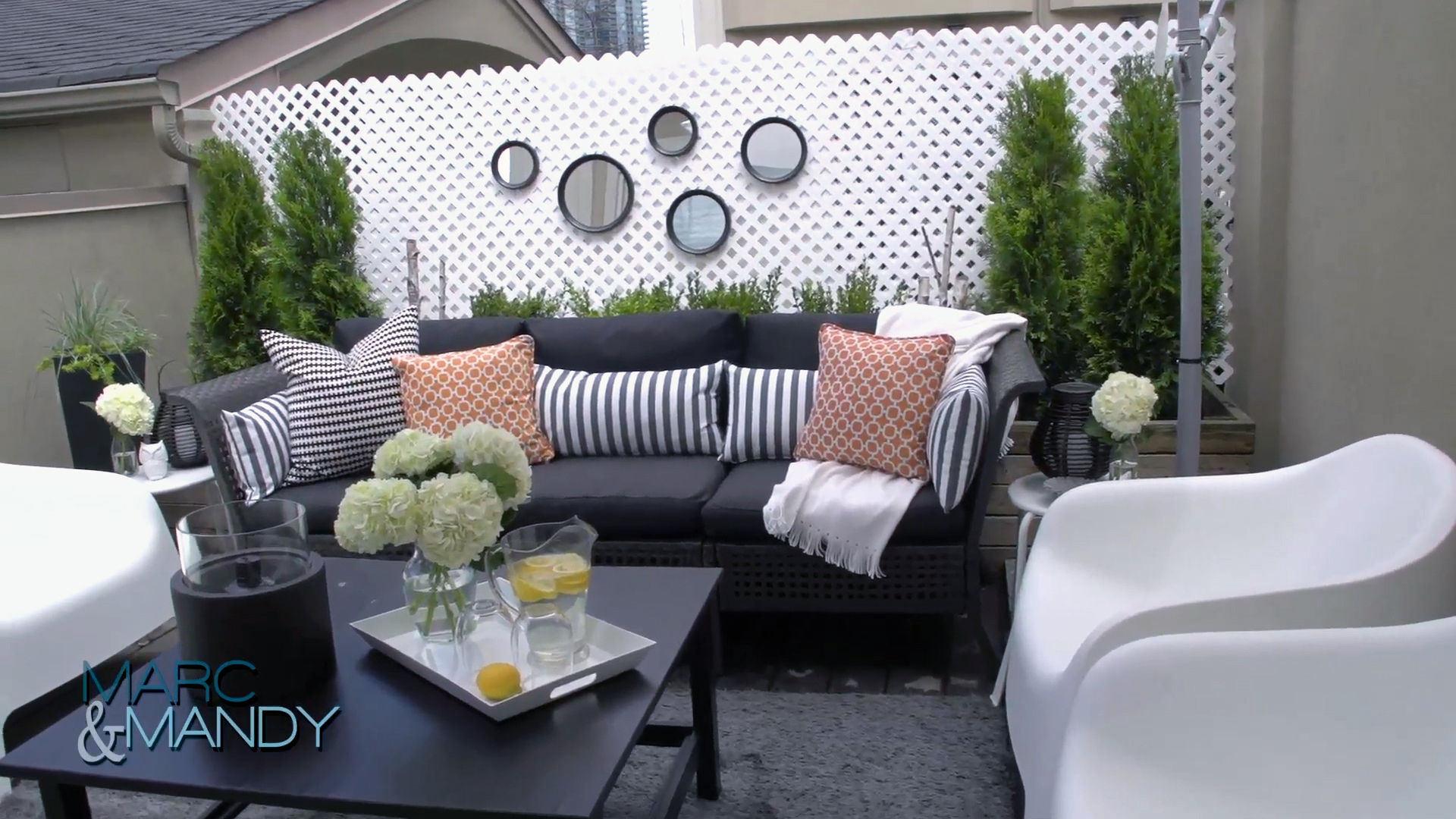 Outdoor Design Tips with Jo Alcorn
When setting up your outdoor space – whether that be a deck, patio or your back yard – there are few things to consider:
How are you going to use the space?
Is your patio meant for hanging out or eating meals? Do you need lounge chairs or an actual table? If you don't have room or don't want a full patio set, why not have a small sofa, a lounge or low-maintenance chairs. Make sure your outdoor furniture is clean and comfortable.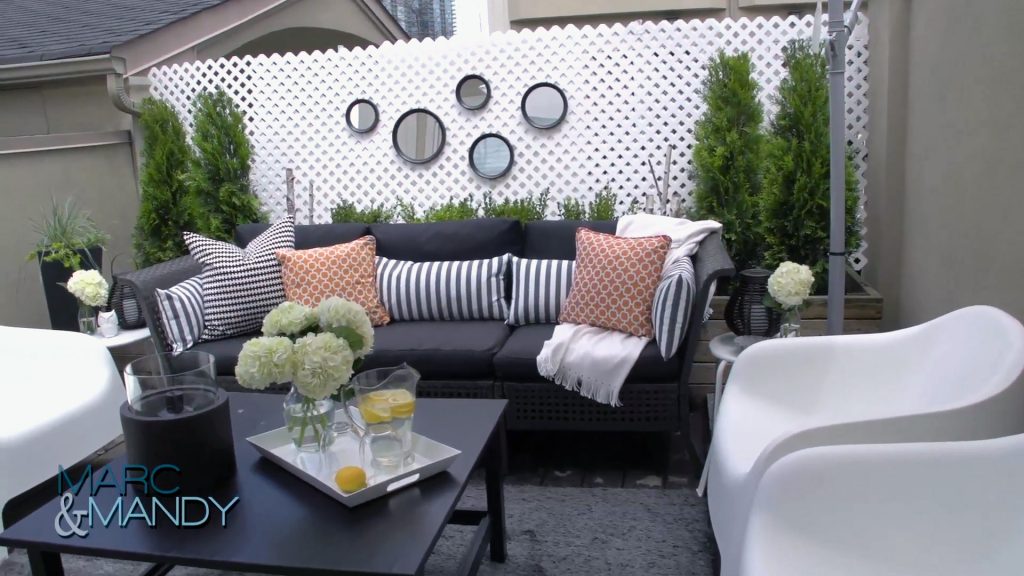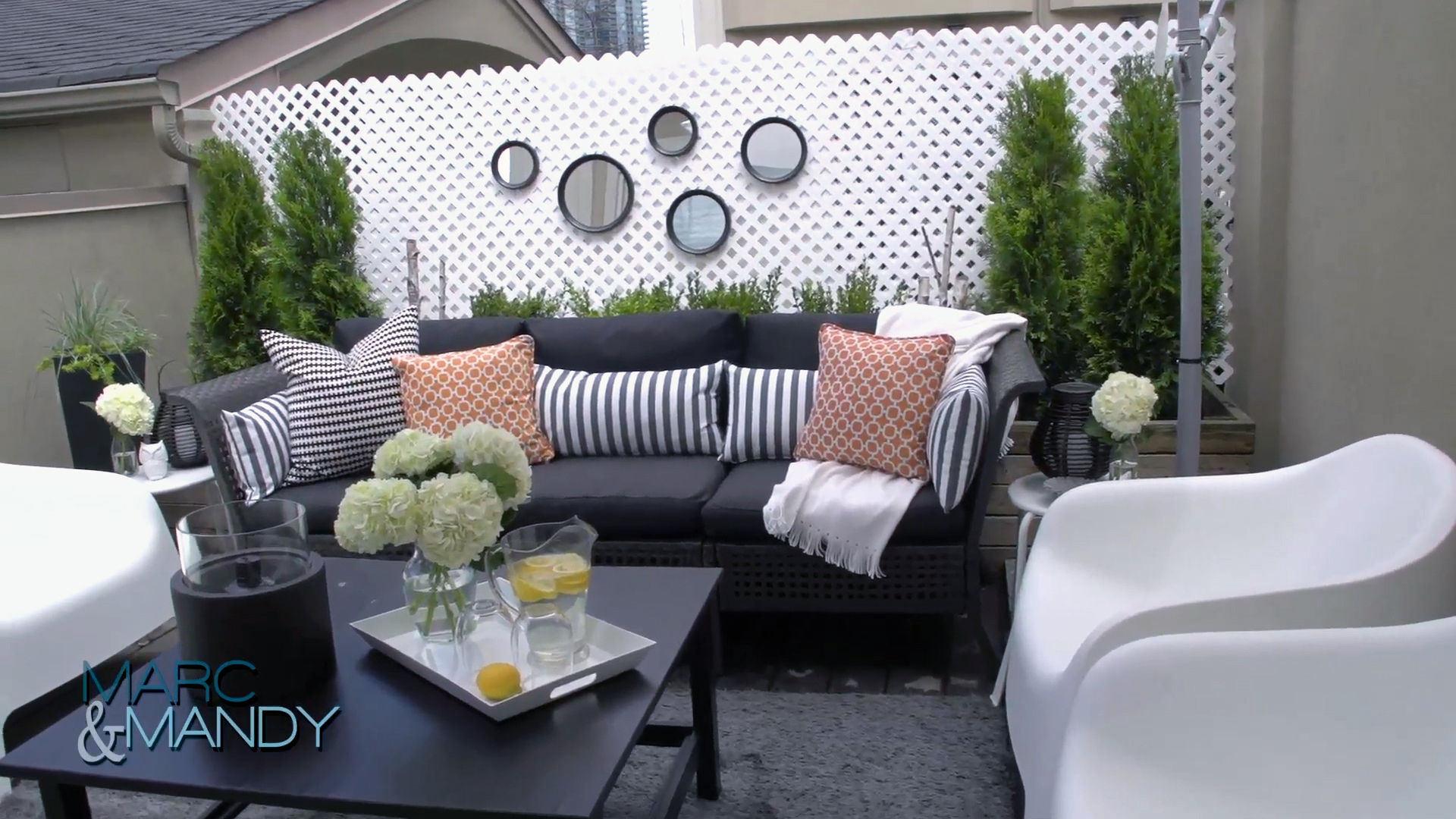 Protection from the Sun 
If you're thinking of skipping the table, you don't necessarily have to skip the umbrella. Look for alternative umbrella designs that extend from the side of your chair or deck and hang overhead.
Decor and Accessories 
You want to create an atmosphere for your guests, so dress up your space with flowers and use pillows to dress up your chairs and sofa. Other ideas: some nice, clean shrubbery and plants, to add colour to a space or mirrors to reflect the natural light.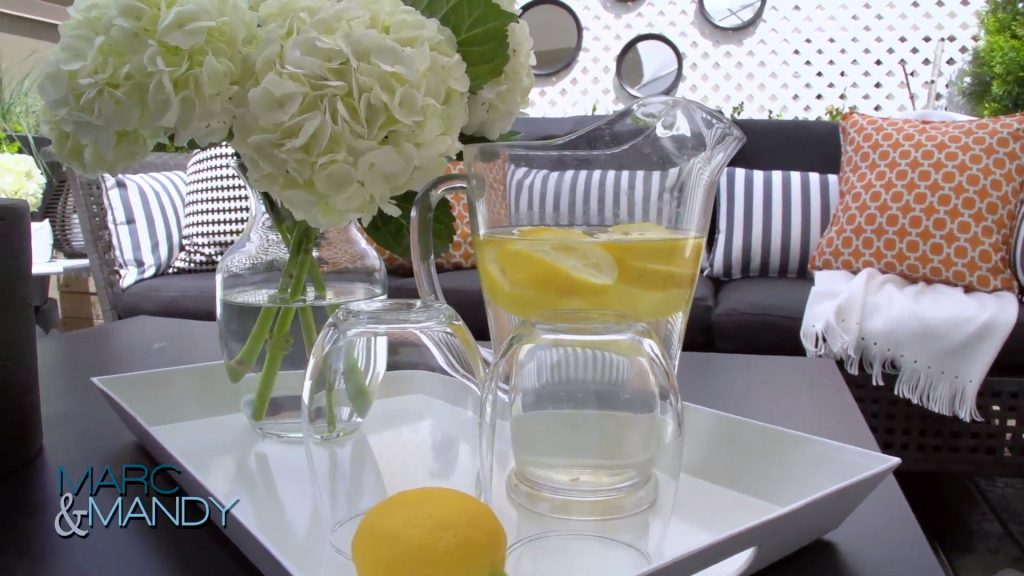 Lighting 
Try solar lanterns or alternative lighting fixtures like fire balls which don't take up a lot of space and also give off heat.
Save