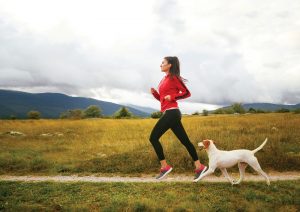 Paleo: The New Food Trend for Pets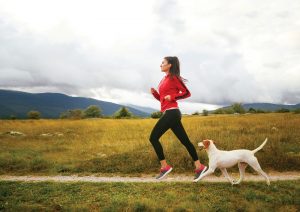 Every pet owner knows there are an overwhelming amount of nutritional options for their furry friends. Knowing what goes into your pet's food is key, and minimally processed foods with high proteins and low carbs are a great way to ensure your pet thrives. Check out more information on the latest food trend for pets — the paleo diet. This diet is a healthy way to give your pets all the nutrients they need for long walks, cat naps, and many games of fetch.
Taking inspiration from the diets of our early ancestors, paleo is based on the diet of early humans. It means sticking to foods like meat, fish, vegetables, and fruit while excluding grains and processed ingredients. Options like Only Natural Pet EasyRaw Dehydrated food, available exclusively at PetSmart, feature sustainable, grain-free, non-GMO ingredients to help your pet start a paleo diet. Dehydrated food comes bagged and does not need to be frozen, simply add water to serve – and because of this rehydration a 2 pound bag turns into 12 pounds of nutritious meals.
According to proponents of this diet for pets, a dog or cat's digestion is very similar to that of wolves and wildcats. This means that meat-eating is the foundation for good health and nutrition. Optimal food composition of this diet follows the "prey model" of 50 per cent protein, 40 per cent fat and 10 per cent carbohydrates.
A paleo diet supports good digestion and a healthy lifestyle that promotes activity and longevity in your furry friends. Brands like Only Natural Pet take the idea of no additives a step further by having an "Unacceptable Ingredient List."  This is an index of ingredients that experts deem potentially unhealthy for pets, and so the Only Natural Pet team guarantees you will never find such ingredients in their food.
Pets are valued members of the family and inseparable companions, so feed them with the same considerations you have for all your loved ones — nutritious, wholesome food that keeps them happy and healthy.
Want to learn more about your options? Visit your local PetSmart, the brand's exclusive Canadian retailer, or www.petsmart.ca.
www.newscanada.com
Save