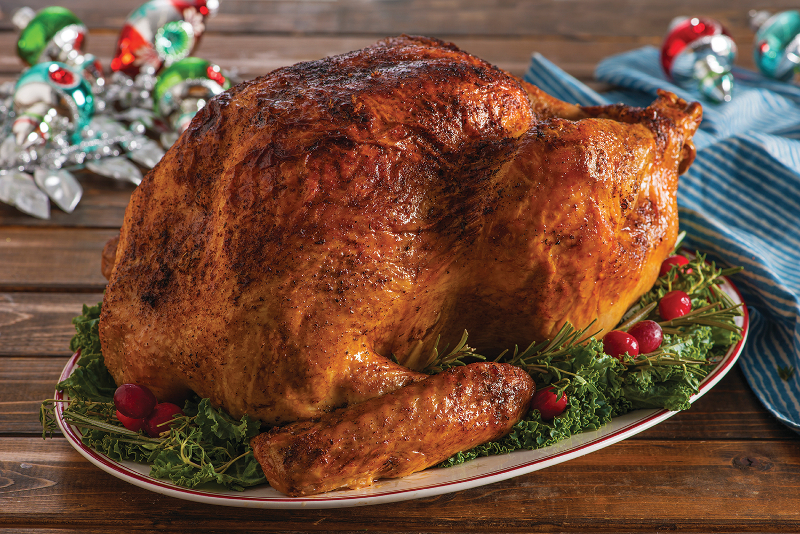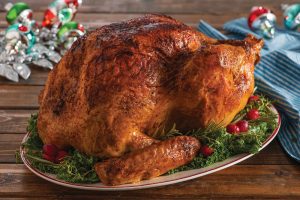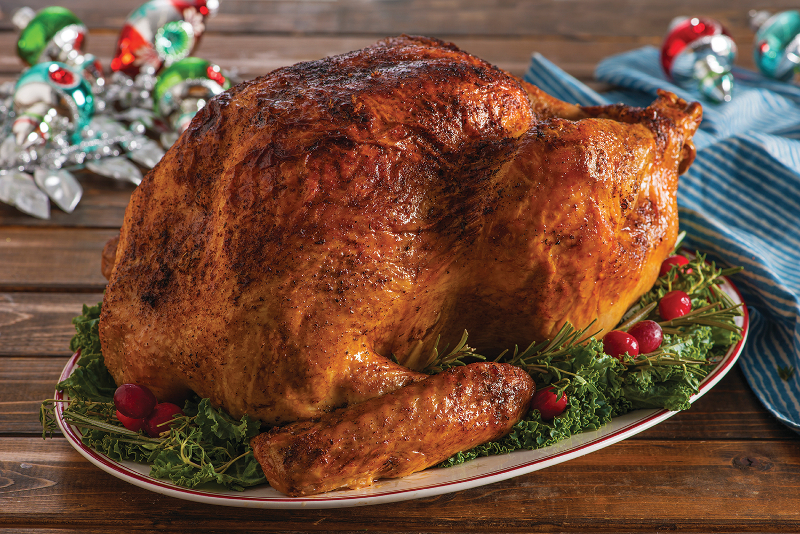 The pressure to 'not overspend' is on for half of Canadians during the holiday season, according to a survey commissioned by Walmart Canada. This year, you can stick to your budget with this delicious Cajun-inspired turkey recipe offers a not-too-spicy kick that uses pantry essentials to serve eight people for just $16.54 or $2.07 per person.
Cajun Spice Roast Turkey
Serves: 8
Ingredients:
• 5-7 kg frozen turkey, thawed
• 1 tsp (5 ml) each, cayenne pepper (optional), garlic powder, salt
• 1/2 tsp (2 ml) each, onion powder, oregano, pepper, paprika, thyme
• 1/2 cup (125 ml) butter, at room temperature
Directions:
1. Heat oven to 325°F (160°C). Place a rack in a large, deep roasting pan. Dry turkey well with paper towels. Mix all seasonings together in a small bowl. Reserve 1 tsp (5ml) of spice mix. Add butter to remaining mixture and combine. Rub under and on skin of turkey. Place turkey on rack in prepared pan.
2. Roast until thermometer inserted into the thickest part of the thigh reads 170°F (75°C), leg moves easily when twisted, and juices run clear; about 3 to 3 1/2 hours. Remove from oven, tent loosely with foil, and let rest at least 30 minutes before carving.
Tip: For an extra boost of flavour, add a halved lemon, 4 unpeeled garlic cloves, and a handful of parsley to turkey cavity before roasting.
Optional Easy Gravy: Heat 1/4 cup turkey pan drippings in a skillet. Whisk in 1/4 cup flour and reserved 1 tsp Cajun spice and cook 1 min. Gradually whisk in 2 cups (500 mL) chicken broth and stir until thickened, about 5 minutes.
Find more delicious Christmas recipes at www.walmart.ca/recipecentre.
www.newscanada.com