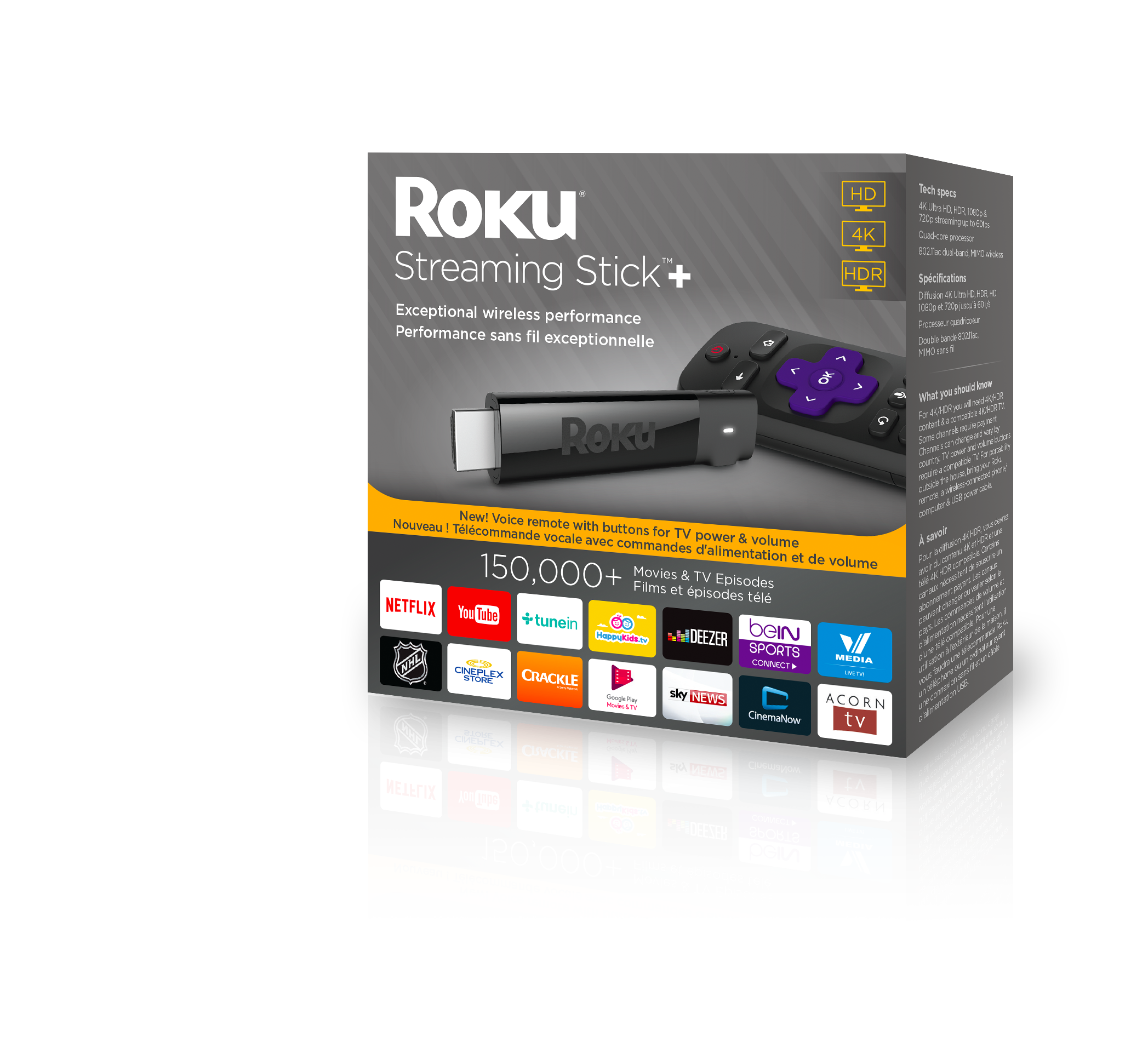 Roku Streaming Stick+ Giveaway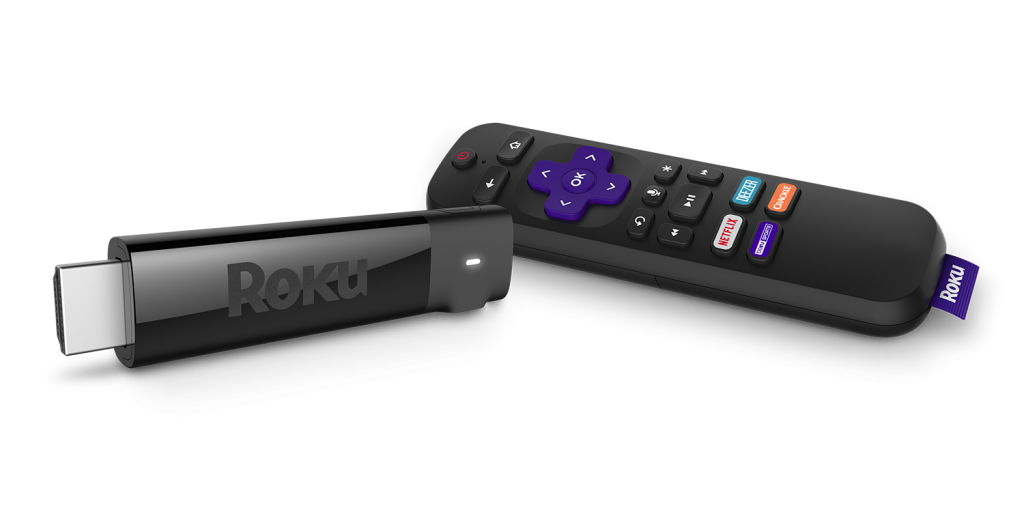 The new Roku Streaming Stick+ ($90 value) is compact and super-charged, perfect for streaming at home or while travelling. The powerful quad-core processor loads channels and shows lightning fast, and the advanced wireless receiver gives you 4X the range for smooth streaming. Streaming Stick+ supports HD and 4K HDR TVs, so no matter what you're streaming, it will look crystal clear.
The included remote lets you control your player, search for your favourite shows across top channels using your voice, and even includes buttons to control your TV's power and volume – all on one remote! Of course you can also control the action with the Roku app on your smartphone or tablet. The app also lets you plug in a pair of headphones and listen privately to whatever you're watching without disturbing those around you.
And with over 5000 channels and counting, whether you're into sports, movies, TV shows, news, music, barbecuing and more, Roku has something for you.
a Rafflecopter giveaway