Save with Budget-Friendly Summer Family Fun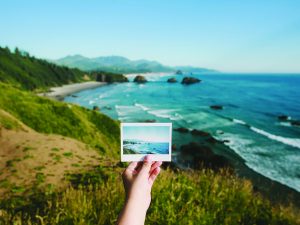 Who says an amazing, memorable summer with the family needs to cost a bundle? This year, plan to save with these budget-friendly tips and tricks everyone in your gang is sure to love.
Stay cool. Does anything say summer more than sun and swim? Playing in the water is a free way to make the most out of those long sunny days you're sure to miss in the fall. Visit the splash pad in your local park, go for a swim in your community pool, or if you live close to a beach or lake, make a day of it and bring a picnic.
Do it yourself, literally. Embrace the DIY trend and spend an afternoon making that antique-look shelf you've always admired on Pinterest. Or grab the little ones and find a kid friendly-friendly project online, like a fairy door they can help decorate or funky animals made out of paper plates.
Take advantage of summer promos. Many companies offer great deals so you can enjoy their products and services throughout the season. Get a season pass at your city's amusement part or zoo, or join a hotel rewards program where you can earn points on every last-minute trip and use them for free stays later. For example, the Marriot Rewards program is offering members a summer bonus that lets you earn additional bonus points on hotel stays this summer and enters you into their sweepstakes for a chance to win even more points for future stays. Also good to know: You get the best rates when you book directly on the hotel's website.
Check out local events and festivals. Towns and cities love to celebrate with special events, many of which are free or pay-what-you-can. Catch a Shakespeare-in-the-park production, bring your furry best friend to a dog festival, or try your new favourite food at a multicultural celebration.
Plan an upcycle swapping party. Invite your friends with kids of any age over for some fun and trading. Trade gently-used toys that have gone out of favour and clothes that don't fit anymore for an affordable way to freshen up their treasure chests and wardrobes. Older kids can swap video games and costume jewellery.
Find more ways to save and earn hotel rewards points this summer at www.marriott.com/rewards/promotion.mi?promotion=SB16.
www.newscanada.com