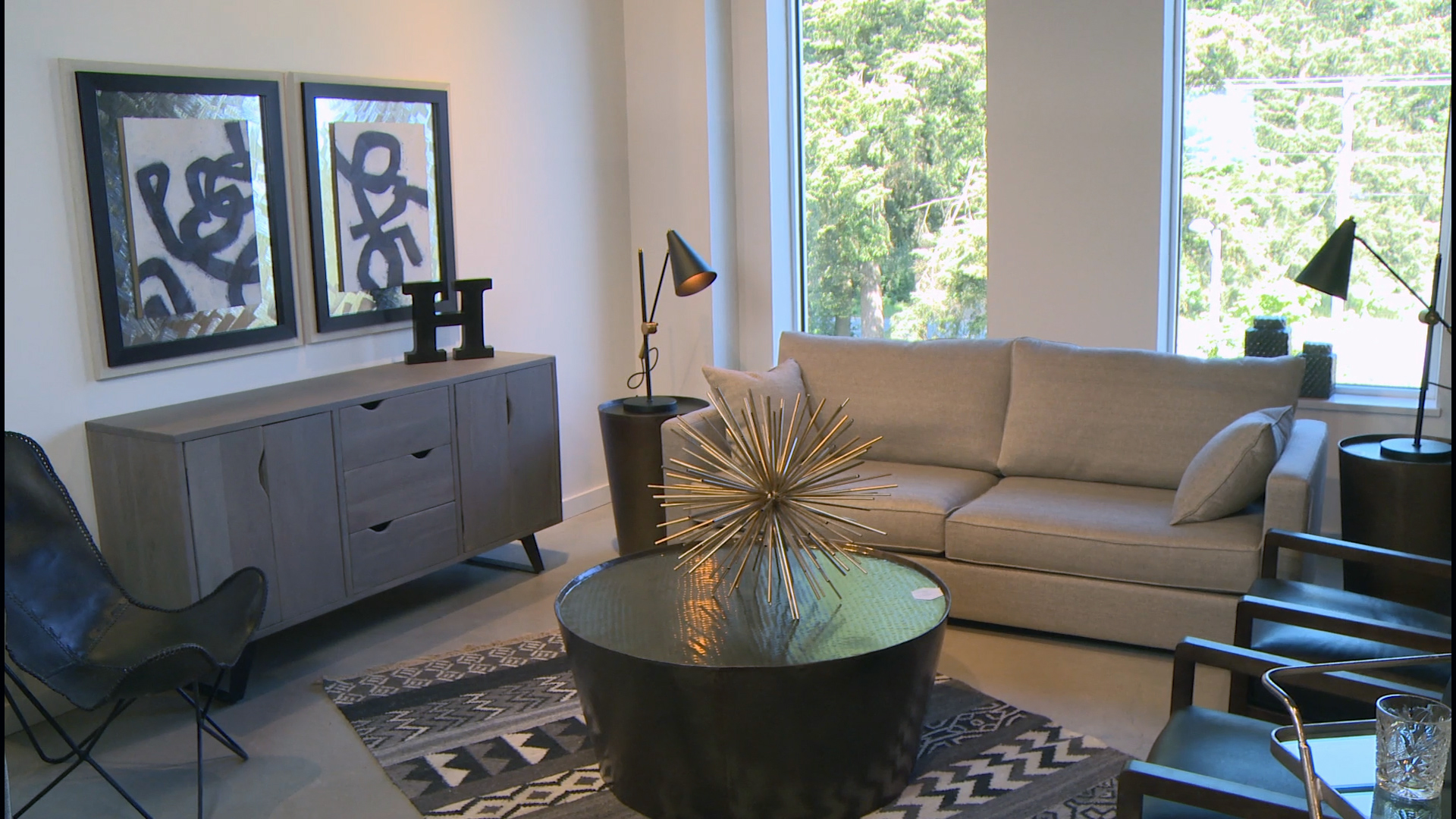 Showroom Tour: The Goods and Van Gogh Designs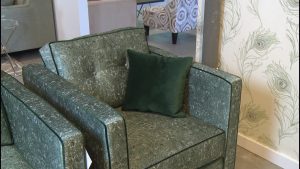 Van Gogh Designs specializes in custom fabrics and upholstery and "the art of comfort". ' The Goods' is a new product line that Van Gogh has come out with, designed and created with partners overseas. Their new collection includes wonderful case goods, great coffee tables, wonderful pieces of art and sculpture, great chairs, mirrors, lighting and more, making Van Gogh a one-stop shop for all your home decor needs.
Check out Glen Peloso's favourite picks from Van Gogh's newest collection.
Grey-washed console.
This is a versatile piece. You can use this at the entrance way to a condo, behind a sofa, or as a credenza. The cutouts give you storage on both sides of it. It's a great nod to the 1950s, which was a time that is currently becoming a popular one to emulate in design.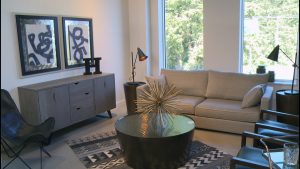 Art sculpture.
The combination of gold and copper has an industrial feel to it; industrial accents are another trendy element in design right now.
Lights.
These table accessories are another nod to the '50s, merging practicality with unique style.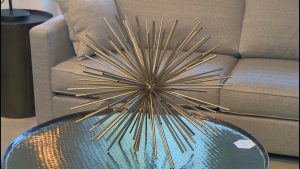 Dining room chair and table set.
The chairs are made of a beautiful exposed wood, and have a slight midcentury modern flair to them. They're extremely stylish in addition to being incredibly comfortable. Pairing well with the chairs, the table has intricate wood grain detail. This piece has a slightly rustic vibe to it, while maintaining and air of elegance.
Side table.
The side table pairs well with the chairs. The white detailing matches the white leather of the chairs.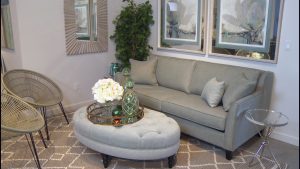 Clover shaped mirror.
This interestingly shaped mirror contains little hints of gold in the interior of the clover leaf. Gold, a warm metal, is popular in the home decor and design realm at present..