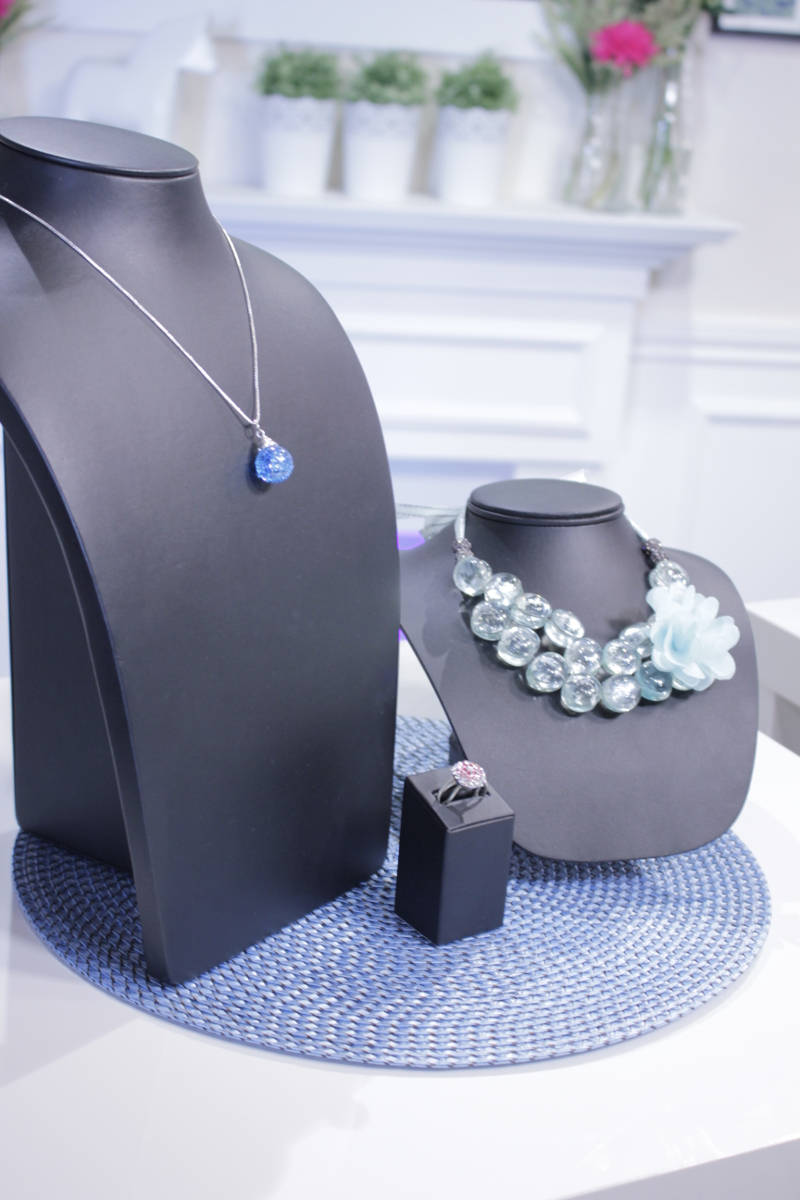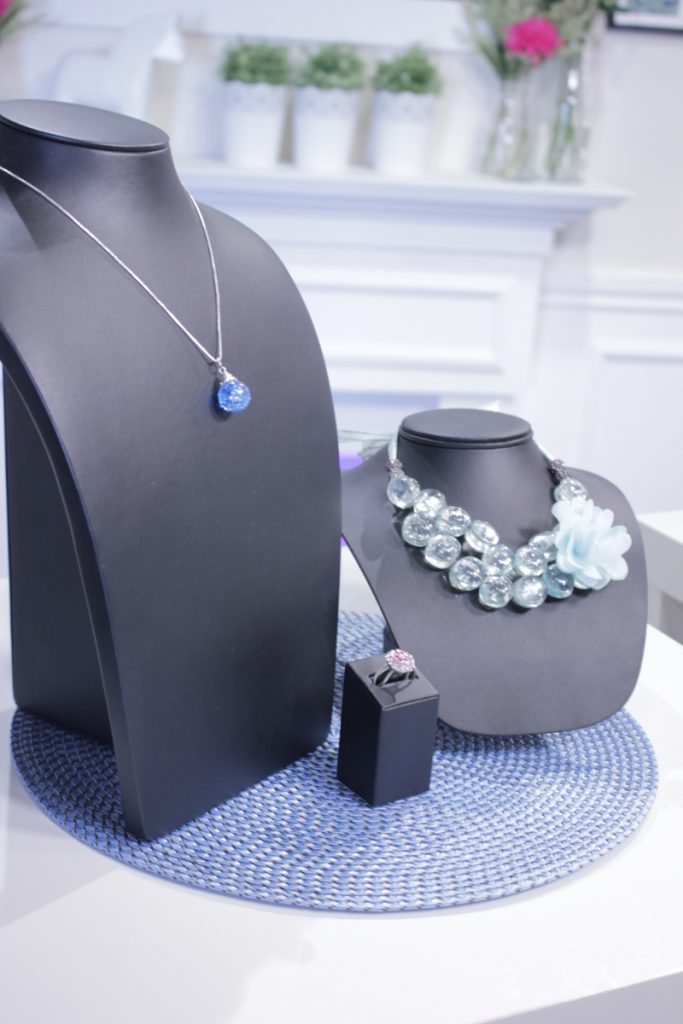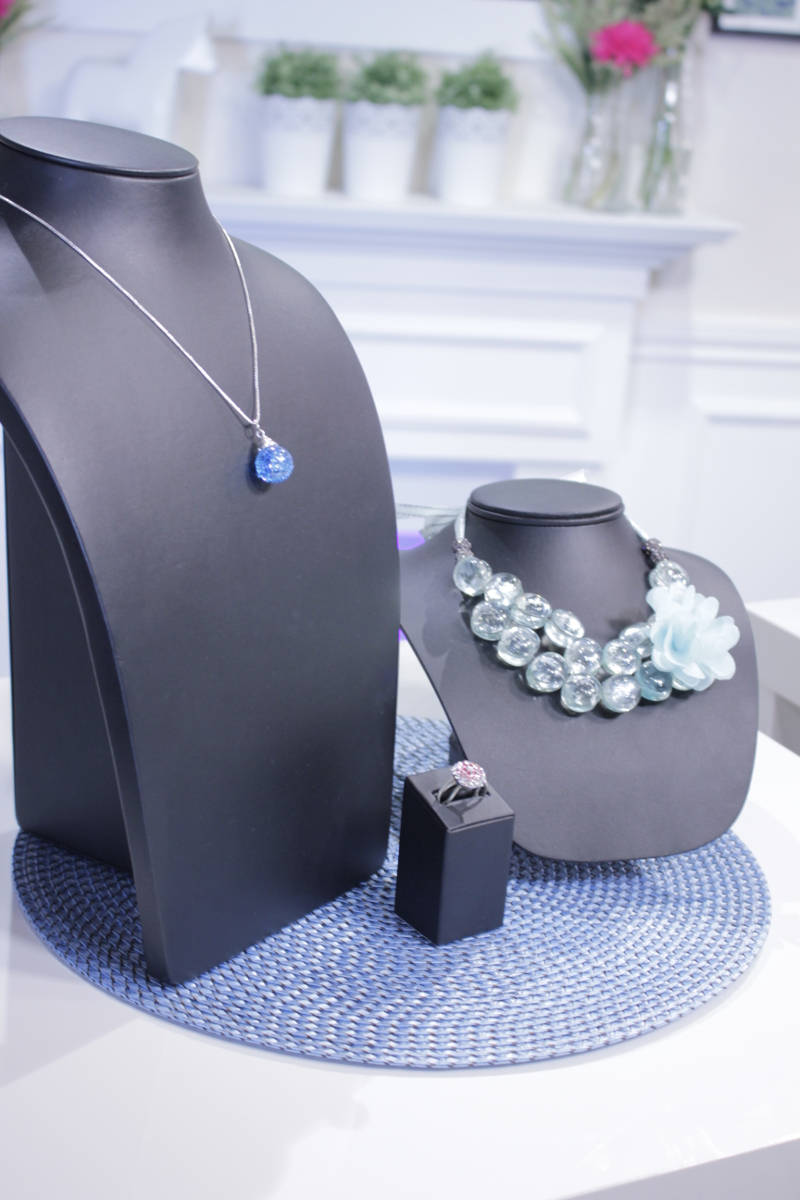 Statement Necklace: This necklace is made using fishing wire. Flat beads are glued together on either side of the wire to create a double-sided effect. Add ribbon and a decorative floral to finish it off.
Ring: Use a thick-gauge wire from the craft store and twist around the finder you will wear this ring on, leaving a little bit of leeway so it can be removed easily. Glue an old custom earring or other decorative piece on top for a finishing touch.
Pendant Necklace: In a metal pan, bake marbles at 500 degrees for 20 minutes. Remove them and toss the marbles quickly into an ice bath. Let them cool down for about 15 minutes. The ice bath will cause the marbles to crack, creating an beautiful gem look inside each marble. Glue a marble to a pendant top (avalable at craft stores in the jewelry section) for a simple yet stunning statement necklace.