Sous Vide Cooking
Loading advertisement...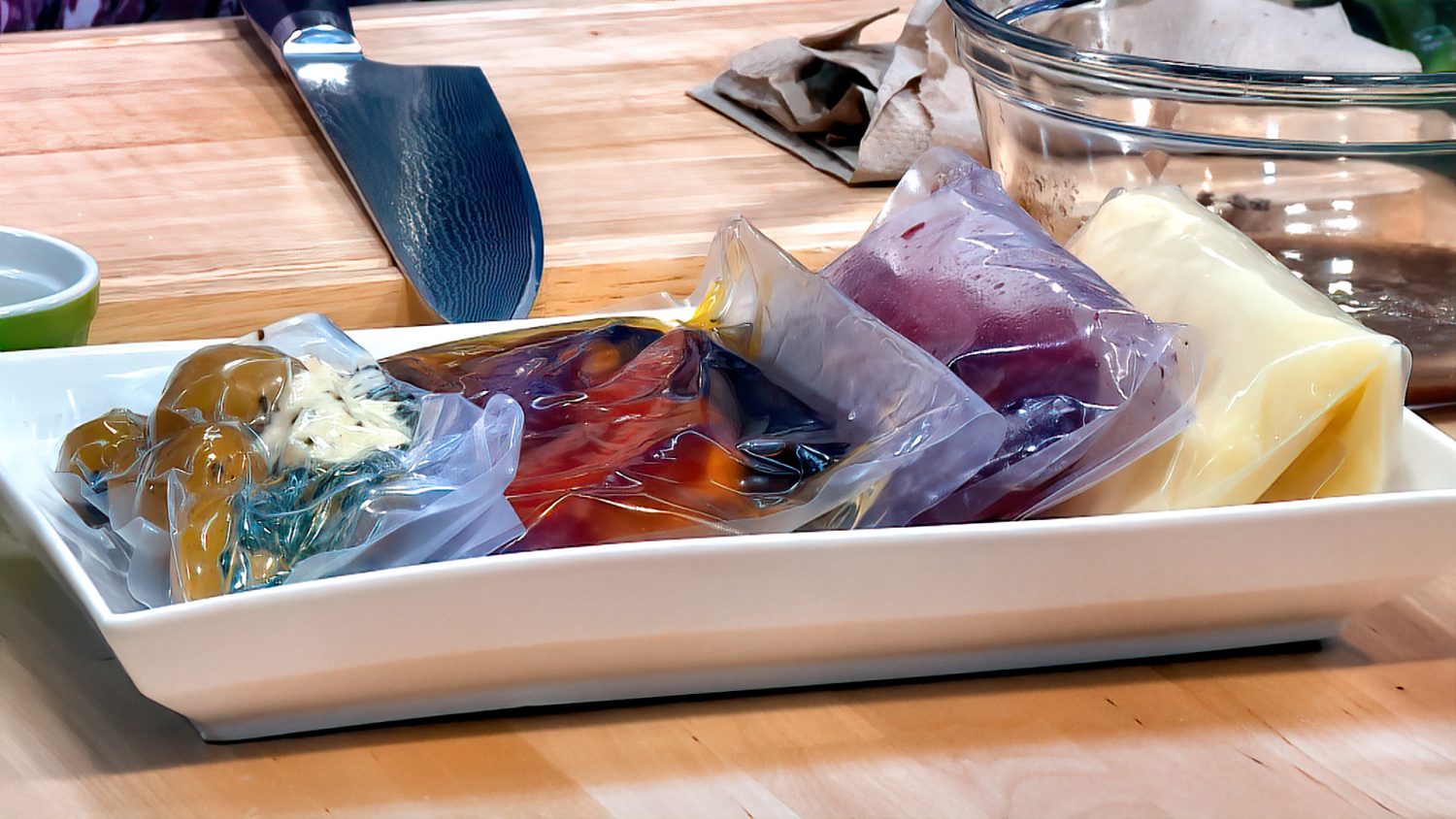 Up next
Pets Wellness Centre
Cancel
At first blush,
sous vide cooking seems like a fancy and technical method reserved for the seasoned pros.
In this episode of
The Marc and Mandy Show,
Melissa Makarenko shows Mandy how to do sous vide cooking. To find out more about Mandy and Melissa's cooking adventures, check out the video above. To learn about what sous vide cooking involves and some tips for same, keep reading.
What is
sous vide cooking?
Sous vide is a method which involves cooking at a low temperature over a long period of time. To execute the technique, food is placed
in a
sealed
plastic pouch or a glass jar
and cooked in a water bath for
longer than usual cooking times at a regulated temperature.
Precise temperature control is crucial when using the
sous vide cooking method.
What are the benefits of
sous vide cooking?
Sous vide cooking is actually a very practical cooking method. Because it involves precise cooking time and temperature, sous vide cooking guarantees consistent results. To boot, food cooked using the sous vide method tends to be more tender and juicy. This method also requires less cleanup than using a pan or the oven.
Tips for successful
sous vide cooking:
Ensure your cooking bag is completely sealed and free of air bubbles.
In addition to sealing your cooking bag or jar, you want to make sure that your water bath is somewhat sealed. You can do so using either a lid or plastic wrap.
Consider searing your meat before sealing it in a bag or jar. This will help to seal in the juices.
Before sealing the vacuum bag, place it in the freezer for 5 to 10 minutes to set the juices.
Thanks for tuning in to The Marc and Mandy Show! Leave a comment below, We'd love to hear from you!
Keep in Touch with Us… Everywhere!