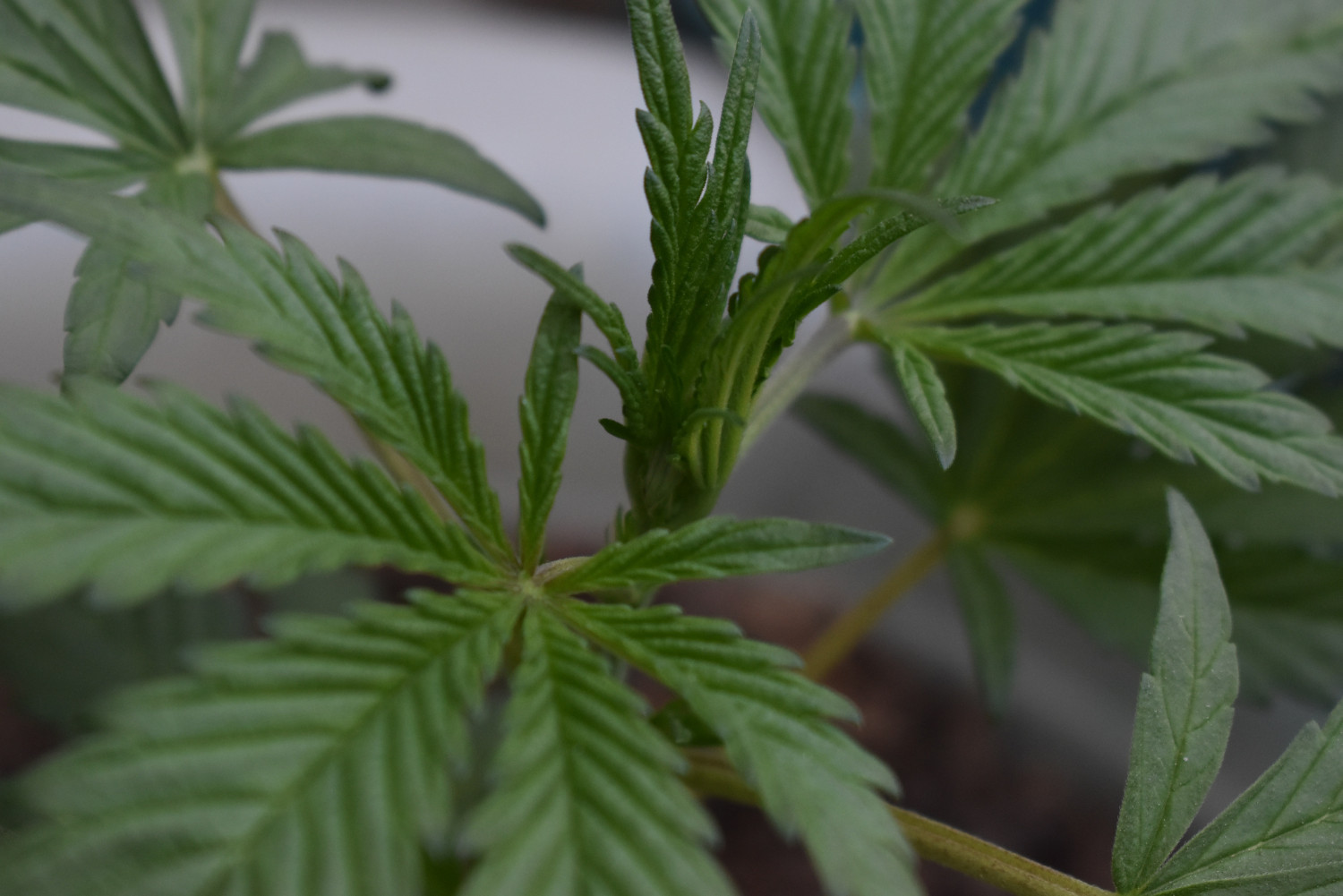 The Energizing Effects of Sativa: How It Can Boost Productivity
Generally speaking, Sativa-dominant strains are known to produce energizing effects. If you are looking for a cannabis strain to help you fight fatigue and sleepiness, you might want to try sativa.
These strains will provide a powerful mental boost that makes them perfect for daytime use. They can also help boost creativity and enhance focus.
Red Congolese
A pure sativa with a THC level that averages between 18-20%, Red Congolese is one of the most popular sativa strains out there. The high from this bud offers focus and clarity, a happy mindset that elevates creativity, and the ability to push through projects and get work done. Users also report that this strain can help reduce stress, anxiety, migraines, headaches, pain, fatigue, and nausea.
This strain's colorful palette of landrace genetics—Congolese, Mexican Sativa, and Afghani—creates unique effects and flavors. The physical effects of this strain are dominated by sativa genetics, resulting in a euphoric feeling that promotes focus and clarity while making you feel weightless.
The aroma from this strain is a complex blend of citrus, herbal, spicy, and grapefruit notes. The terpenes in this strain include Myrcene, known for its relaxing and stress-relieving properties. It also contains limonene, known for its citrusy and herbal scents. And finally, this strain contains pinene, found in pine trees and known for its fresh and piney aromas. The terpenes in this bud can help relieve stress and depression, boost energy levels, and improve memory retention.
Pineapple Express
Pineapple Express has become one of the most popular strains thanks to the stoner movie of the same name, but it was already a well-known cannabis strain before that. Pineapple Express is a Sativa-dominant hybrid of Trainwreck and Hawaiian, and it is known to produce uplifting effects that can give you energy throughout the day.
The energizing sativa effects of Pineapple Express can help you stay productive during the day and focus on your tasks while boosting creativity at the same time. This strain is also great for fighting depression-related fatigue and helping you re-motivate yourself to do things in life.
Pineapple Express grows tall with dark green and olive-colored buds with a tropical, fruity aroma with pineapple and citrus notes. Its flavors are fruity and sweet, with subtle pine and earth notes. This strain grows best in warm climates and can tolerate a wide range of temperatures during the day, but it should be kept below 70 degrees at night to avoid stressing out your plants. You can grow this strain in a hydroponic system or outdoors in the right conditions.
Super Lemon Haze
Super Lemon Haze is a zesty Sativa that can deliver a potent mental buzz with its 25 percent THC content. It is known for its energizing effects that can increase creativity, boost motivation, and enhance focus. However, novice users should be cautious as the high can induce anxiety and paranoia in some people.
Super Lemon is popular among cannabis enthusiasts for its zesty citrus flavor and aroma. It has won multiple awards, including first prize in the High Times Cannabis Cup in 2008 and 2009 and a win at the IC420 Growers Cup in 2010.
The uplifting effects of this strain are due to its terpenes, particularly limonene, which can convey citrus flavor. Other terpenes present in this strain include humulene, terpinolene, and Myrcene.
Like Green Crack, this strain is also a favorite for its energizing effects that sharpen the user's focus. It has a mango-like flavor due to its excellent myrcene content and is known for its spicy undertones.
Green Crack
Green Crack is a sativa that has made quite an impression on the cannabis industry. This strain is known for its energizing effects, which can help users fight fatigue and stay focused. It's an excellent choice for people who need to get things done, whether it's students or busy professionals.
This strain has a THC content of up to 21% and contains the terpenes myrcene, beta-caryophyllene, and pinene. It has a sweet flavor with tropical and citrus notes and offers euphoria, creativity, energy, alertness, and relaxation. It is an excellent choice for daytime activities and social gatherings.
The energizing effects of this strain are said to rival a cup of coffee. It is an excellent option for those who need to tackle a project, meet with clients, or engage in any activity requiring clear-headed thinking. This strain is also said to combat stress and depression while uplifting the mood and boosting self-esteem. It can also alleviate pain, making it a good choice for those with physical ailments. It is also a good option for those who have insomnia and stress-related sleep disorders.
Strawberry Diesel
Featuring chunky, resinous nugs that smell like strawberries soaked in the acrid sweetness of diesel fuel, Strawberry Diesel is a nearly perfect 50/50 hybrid. Its high THC levels (reaching as high as 27%!) make this a potent strain for novice users to use with care, but experienced smokers will find it energized and focused.
It has an intense diesel flavor balanced by sweet strawberry notes, which makes this strain so popular. It also has a slight earthiness that adds to its uniqueness and makes it an excellent choice for cannabis connoisseurs.
The uplifting effects of this strain are helpful for medical marijuana patients suffering from anxiety or stress. Its mood-elevating properties also work well for those struggling with depression. Additionally, Strawberry Diesel can help with pain control and ease nausea or stomach issues. It's a fantastic option for those with insomnia or sleep disorders. Its calming body high relieves chronic aches and pains from arthritis, sore muscles, or menstrual cramps. It is recommended for those looking to enhance focus and increase productivity.