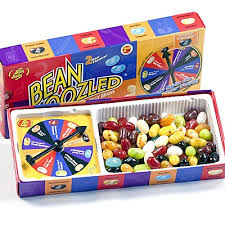 One of the latest games of chance to hit the market is called Bean Boozled. This game of chance has you tasting some of the best and worst jelly beans you've ever had.
The jelly beans may all look the same but they taste a whole lot different! If you think you can tell them apart, we dare you to spot the difference. The game includes such flavors as: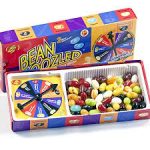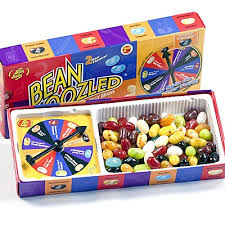 – Stinky socks
– Tutti-Frutti
– Lawn clippings
– Lime
– Rotten egg (oh gross!)
– Buttered popcorn
– Toothpaste
– Berry blue
– Vomit
– Peach
– Dog Food (Yikes!)
– Chocolate pudding
– Booger
– Juicy pear
– Baby wipes (really?)
– Coconut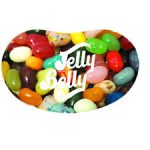 What you get in this intriguing game is a collection of 8 colours of beans, and 16 flavours (half yummy, half gross). Players take turns spinning the wheel to select a colour they have to eat and the take a chance, hoping to get the yummy version of that flavour. If there were any true tests of man or woman hood this would be it. Don't chicken out! Try it, it'll be fun!