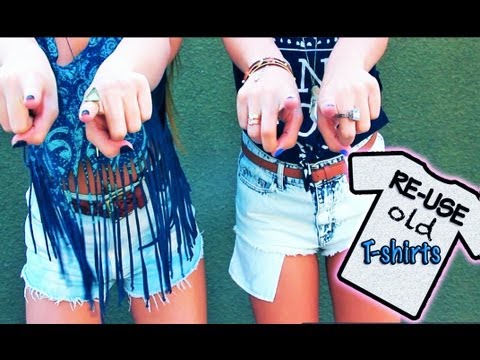 Upcycled Fashion You Can Do Easily
Upcycling things around the house is actually kinda fun. It gives a new life to the old things around your house. I've come across some really great tutorials that will help you upcycle your clothing and be a little bit greener and kinder to mother earth.
Upcycle 1: Ways to Upcycle Old T-Shirts!
Upcycle 2: DIY T-shirt into Peplum Top
Upcycle 3: DIY halter top out of leggings
Upcycle 4: How To Upcycle Old Jeans Into An Art Journal
Upcycle 5: Upcycle Old Sweaters into a Cool Scarf
Upcycle 6: DIY Pet Hoodie – crafted from upcycled baby clothes
Upcycle 7: DIY: Fashion! How to Renovate, Recycle your Old Dress!
Upcycle 8: How to upcycle old shoes
Upcycle 9: How to upcycle pants into shorts
Upcycle 10: DIY Ombre Shorts
Upcycle 11: Diy Sporty Tshirt and Flannel
https://youtu.be/3is-kN3Lt3Y
Upcycle 12: DIY Fall Jacket
https://youtu.be/K1pcEwpZn3s
Upcycle 13: Repurpose Old T-Shirts