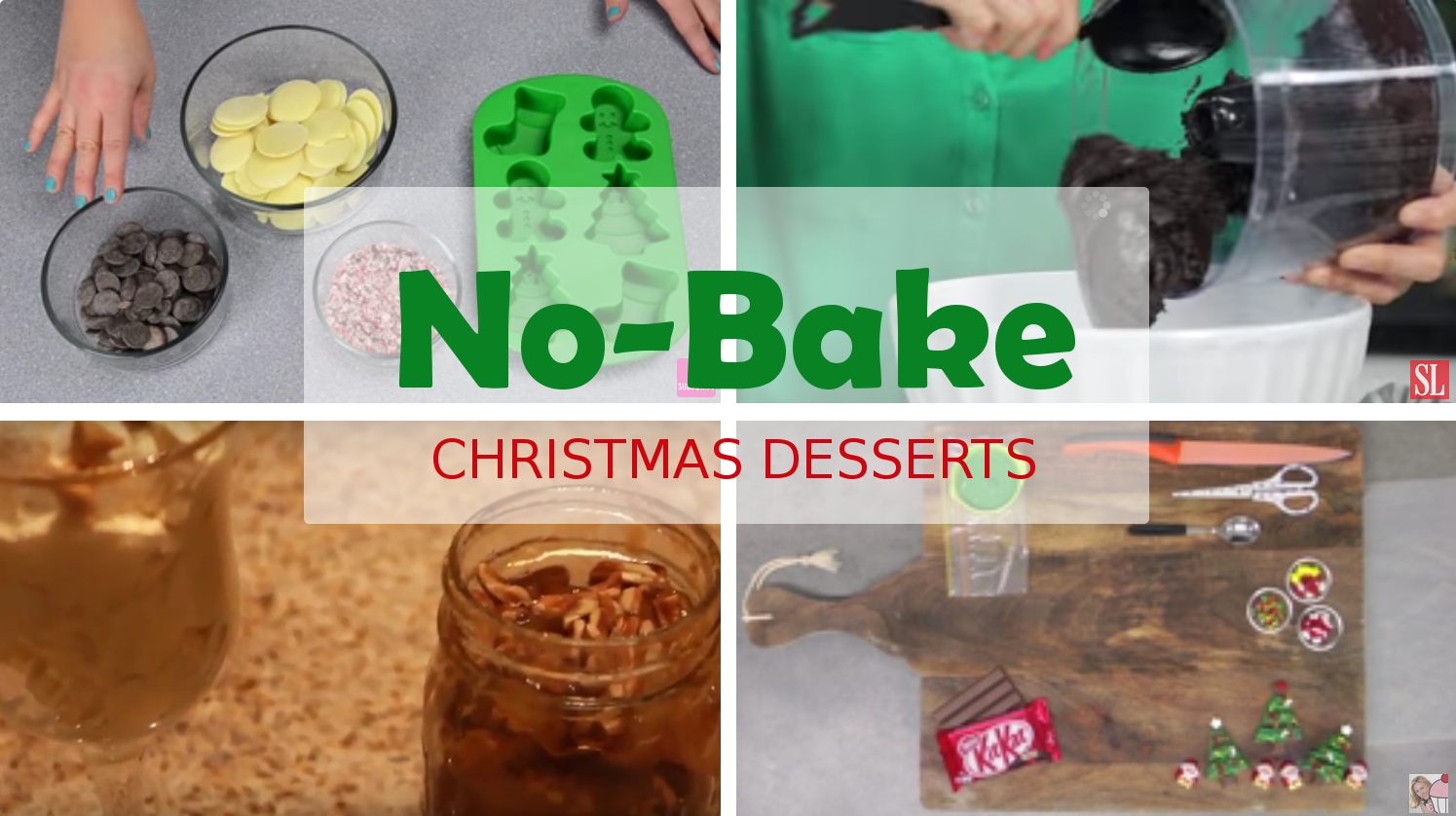 Video Tutorials: 10 Easy No-bake Christmas Desserts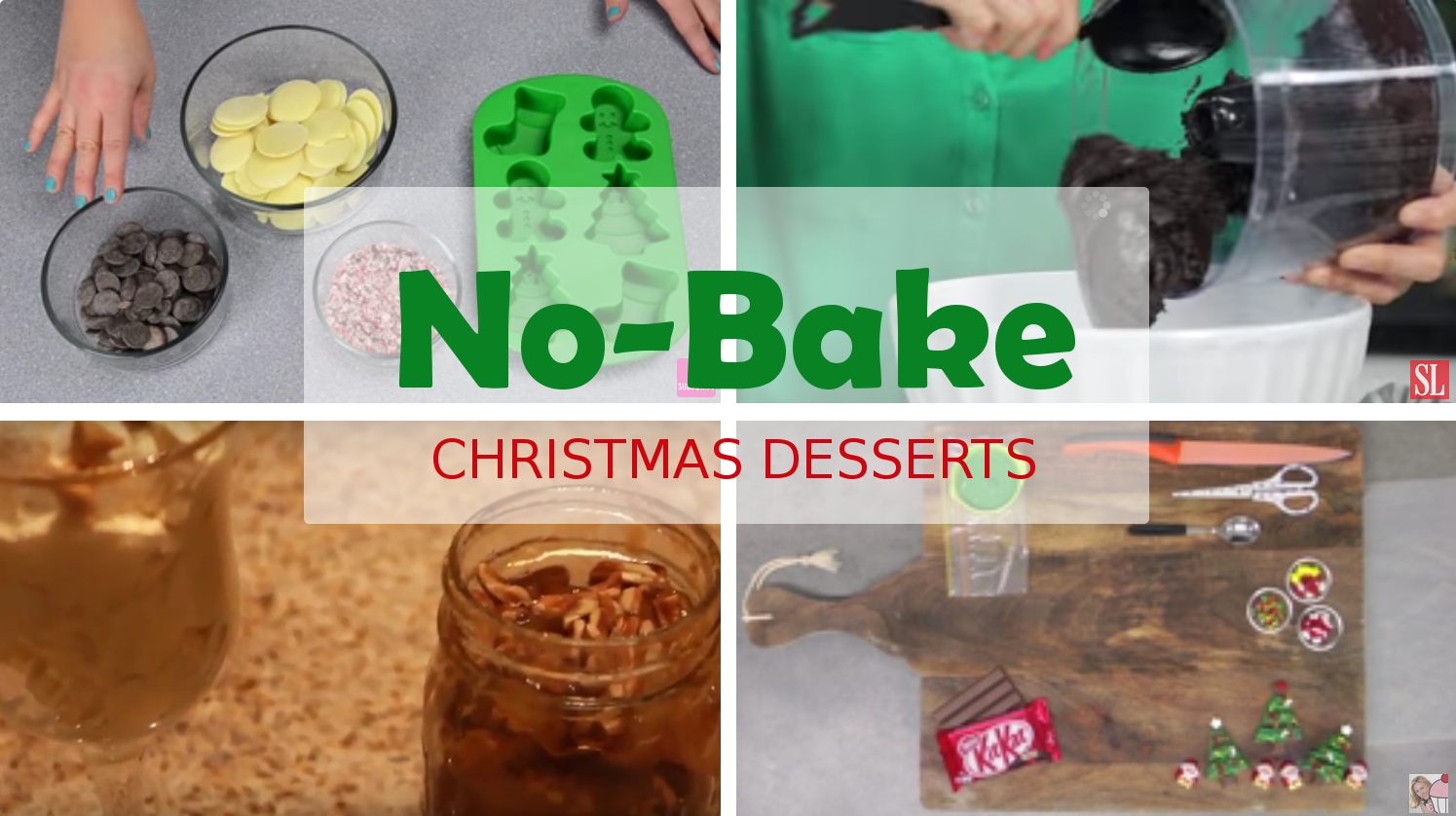 Christmas baking season is here! If you haven't started yet, you are in luck! We've got 10 fantastic, no-bake, Christmas desserts that your family and friends will absolutely love!
No-Bake Holiday Desserts
3 No Bake Christmas Cookie Recipes
3 Easy DIY Christmas Treats
4 Easy 3-Ingredient No-Bake Desserts
DIY Easy, No Bake Desserts
Diy Holiday Treats
Chocolate Christmas KitKat Forest
Easy Christmas COOKIES for Kids Peanut Butter + M&Ms DIY
https://youtu.be/wVkKu4SC5v4
Peppermint Chocolate Christmas Candy: No Bake Christmas Candies
DIY Last minute (NO BAKE) Christmas cookies
https://youtu.be/N0eTCLSPELQ
Enjoy!