Winter Fashion Essentials for Her
Fashion trends tend to come and go. For women, it seems like it's a never ending merry-go-round. Here are some of the fashion essentials topping this season's "must-have" lists.
Beanies: With winter coming, beanies are making their mark in the fashion industry. They look good, feel great and they keep your head warm. Who doesn't want that?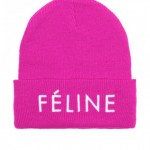 Patchwork Shearling: In the fashion world, shearling is in! Not only does it look amazing but it goes with everything. Style wise, it's versatile and it keeps you warm too!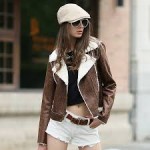 Long Peacoats: Not only does this coat look elegant but it's what celebrities like Kate Moss are wearing right now.
Leather Leggings: These babies are cozy for the winter and they look sexy chic.
Itech Gloves: With these super gloves, they keep your digits warm and these gloves are also touch-screen friendly. So text away!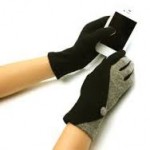 Oversized Sweaters: Ah yes, the oversized sweater. In winter's cold weather, it is your best friend. It's warm, snuggly and looks fabulous!
Down Vest: The down vest is falling along side the oversized sweater. It's a great thing to have if you plan to spend time outside. The vest is warm and it's a celebrity favorite in the winter.
High-Waisted Flair Jeans: These jeans are on lots of fashion designers top winter things to wear this year. They look stunning and they keep your legs warm too!
La Canadienne 'Honey' Genuine Shearling Boot: This one is a hum dinger when it comes to winter fashion. Not only is it warm on the tootsies but it looks like something off a run way and you won't slip with these.