Winter Wardrobe Essentials for Him
Our men need to keep warm and look stylin' at the same time too. Let's take a look at men's fashion trends for this season.
The Urban Down Jacket: This slim and thinned down jacket is fantastic for when you want to layer either under or over. Plus, the colour off sets the dreariness of winter.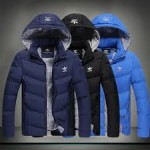 The Leather Work Boot: This good looking, rugged work boot should be on every working man's list of must-haves.
Cable Knit Sweater: This winter you will need this sweater. It's a classic for the cold weather and its made in Ireland.
Wool Beanie: This toque will keep your head and ears toasty this winter. It goes with everything and will snug and stretch if need be.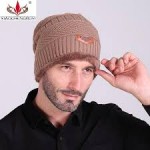 The Quilted Shirt: This article of clothing gives off a winter sports vibe and it's great for weekend trips out.
Black Denim: These versatile jeans can be used for a night out and they come in slim fit.
The Tweed Blazer: This blazer makes the transition from fall to winter much easier with its down lining and stylish elbow patches.
The Beard: Yes, I am aware that it seems a bit cliche, but if it looks good on him and helps keep him warm, why not?