Meeting someone in real life as opposed to online can be touch in today's busy society. It's a frightening thought having to get off your duff, put on some jeans and not bring Netflix with you. Put on your big girl or guy underpants and let's go look at different ways to meet people.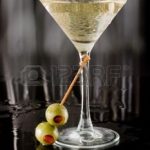 1- Go to Happy Hour: Even though you know you won't ruin work by dating a co-worker; you don't know if your other co-workers might invite a friend to join them! You are both cute and single? What a coincidence! Now you hit off and ride into the sunset. Just kidding; but at least you can meet them and that's a good start.
2 – Make an Effort to See What Events Your Friends are Going to Attend Online: By this, we don't mean that you should go to a private event that you weren't invited to. Look for public events like an art exhibition or maybe a wine tasting and go check it out! It's a fantastic way to creep out of your comfort zone just a little.
3 – Make Sure to Attend Your Friends or Co-Workers Birthday Parties Should You Get an Invite: I know the comfort of your home is well, comforting, but if you are going to meet someone in the real world, you really need to venture out. Your friend or co-worker will be happy you came, you'll make new friends and you never know, one of them may be someone special!
4 – Take a Form of Public Transport: You know that Instagram account "Hot Guy/Gal Reading"? Well…. the majority of these hot people are reading on a bus or subway or something. The next time you see a hot person reading on the transit, you could strike up a conversation.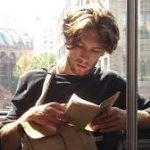 5 – Do Some Volunteering: This is a fantastic way to meet new people. It's a way for you to give back and you are putting yourself in a group with other people who feel strongly about the issue at hand. You will meet others who have similar interests, a great first step to finding a suitable partner!
6 – Don't Completely Not Talk to Strangers: Yes, it can be annoying to have someone talk to you when you are deep in thought and not everyone will be receptive to conversation with a stranger but chatting with a stranger may will give you opportunity to mix it up with people of all walks of life and meet fantastic people in the process!
7 – Get a Dog or Take Your Friends Dog for a Walk: I know this sounds kind of cliche but those furry little backsides have a mysterious gift to getting people stop and chat with you. Your furry friend is a great opening to meet a cute somebody (unless they are allergic).
8 – Take a Class: So what if you haven't take a class since 1998? Taking a class that interests you will expand your personal horizons and you'll meet other individuals with similar interests as well.
9 – Blind Dates Are Not the Worse Thing in the World: Ok so Great Aunt Phyllis's idea of setting you up on a blind date with her bridge partner's grandson who happens to be an investment banker isn't the worst idea. You may meet someone interesting but you'll never know until you try it!