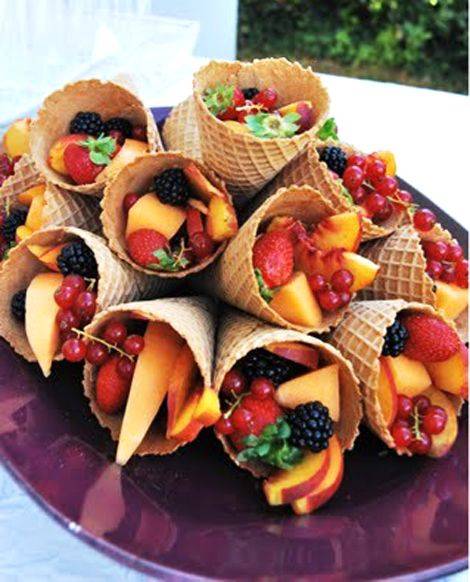 10 Quick, Creative Hacks for Summer Entertaining
DIY table lamps
Create your own ambiance, using old wine glasses, LED candles and lampshades made out of scrapbook paper – (find the template here)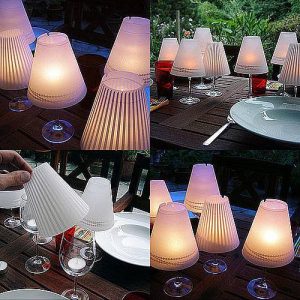 Fun shapes for your not-so-fun foods
Use a cookie cutter to shape your fruits and veggies for platters or cocktail garnishes.
Get creative with ice cubes
For drinks: freeze red, white or rosé wine in ice cube trays and then serve them in sodas as a fun way to spice up your fizzy drinks. Use this same method with fruit punch and mixed berries for the kids' drinks. Both methods will ensure drinks won't get watered down when the ice eventually melts.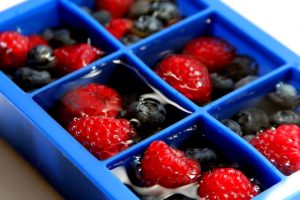 Bug-free beverages
Use inexpensive cupcake liners, flipped upside as makeshift drink lids to prevent bugs from contaminating your beverages. Pierce a hole through the cupcake liner large enough to fit a straw.
For mess-free water melon consumption.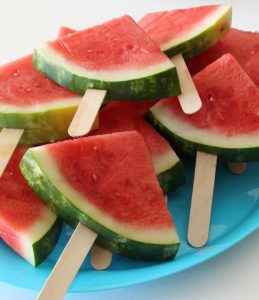 A tip for tablecloths
Keep your tablecloths on your tables by sewing beads on the edges of the fabric. If you're not so skilled with a needle and thread, pin sandwich bags filled with beans to the inside corners of the material.
Make a non-alcoholic punchbowl
Keep your guests hydrated with an easy, water-based punchbowl. Just add cucumber and lemon slices and mint sprigs to ice water and serve!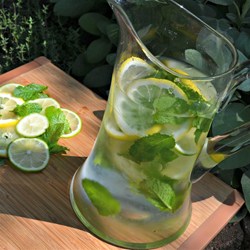 Make your table top interactive
Provide entertainment for your kids (and your doodle-loving adults) by covering your table with brown craft paper and distributing crayons or markers for them to draw with.
An added bonus: skip the place cards and write the guest's name directly on the table.
Dress up your fruit
Fool the kids into thinking fruit is desert, by filling waffle ice cream cones with mixed berries, grapes, melons and nectarines. Sprinkle a little icing sugar on top to sweeten the deal.