5 Tips for Preventing Bedhead
Bedhead is definitely not the prettiest part of your day. There are commercials where you see the pretty model waking up and all her hair is in place and make up perfect. I wish that was me but alas, I, among millions of other women, am out of luck! Here's some tips to prevent bedhead!
1. Use a leave-in treatment: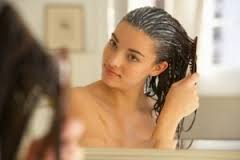 Your hair needs a lot moisture because it's thirsty. If your hair is parched, this will help a lot. Using a leave-in treatment will leave your thirsty hair hydrated and smooth.
2. Brush it out before you go to sleep:
If you take the knots out before bed, believe it or not, it will help moisturize your hair. Brushing out your locks transfers your natural oils from your scalp to your hair ends. Giving hair that extra hydration equals less mess in your hair.
3. Go to bed with dry hair:
When your hair is wet, it breaks easier when you go to bed and toss and turn. To avoid this, dry your hair with a blow dryer or let it dry naturally. If you take a shower and don't have time to dry it, use a cotton t-shirt (less harsh then a towel) to wrap it and keep it all tucked in till morning.
4. Wrap it up: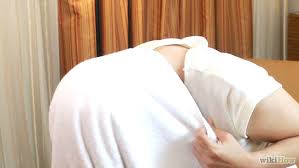 Just like in the previous tip, try this; Wrap up your hair in a cotton t-shirt and use bobby pins to keep things in place. Start at the very top of your do, brush to start placing your hair around your head and pin it down as flat as you can. By wrapping your hair in a circle pattern on your head, it will keep straight overnight.
5. Try a top knot:
If you are one of the many women who are a victim to flat and tangly hair; try a top knot when you go to bed. You can also use a tug free hair tie. If you blow-dry your hair before bed, choose a volumizing product on your roots. Then, once your hair is mostly dry, use a texturizing spray throughout. Loosely tug the dry hair up and into a top knot.