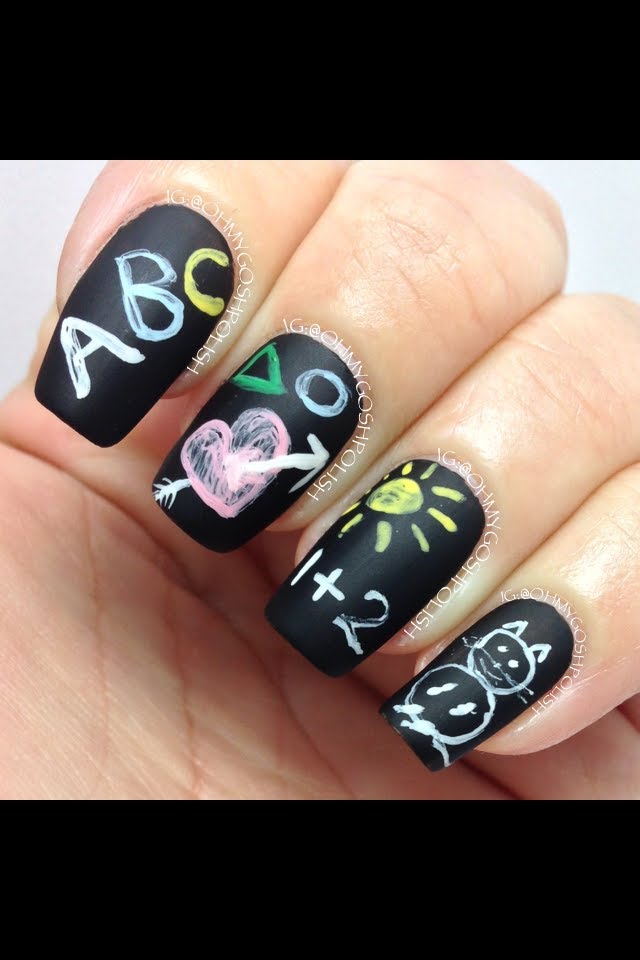 7 Cute DIY School-Themed Nail Art Ideas
Ah nail art. Why is it so cute? I absolutely love nail art and nail art with a theme is even better! Some of them may look complicated but you just have to find what works for you and what you want to do with your nails. Here's a few ideas for fall with a school theme.
1. Chalkboard Back to School: This is so cute! It really looks like chalkboard and the tutorial is easy to follow as well.
2. Pencil Nail Art: This is uber cool and it will get people talking for sure!
3. Pretty in Pink Back to School Nails: Oh so sweet! They are perfect for the first day back to school.
4. Crayon Nail Art: These will make everyone notice you for sure! It's easy and quick to do.
5. Minions Nail Art: Oh my gosh! So cute and they come with easy to follow instructions.
6. Camouflage Nail Art: For the girl who wants to be different.
7. Newspaper Print Nail Art: I love this one! It's different, it's edgy and it will get attention.