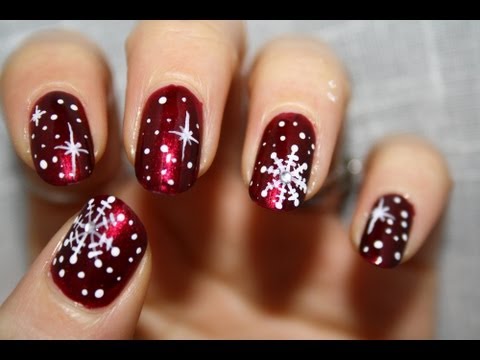 8 Fabulous Christmas Nail Art Tutorials
Christmas is the perfect time to dress up and make merry – from formal dinner parties to casual family get-togethers, this season is always open to a little bit of extra fun! We've compiled our favourite YouTube tutorials for fun, Christmas nail art to add a bit of fun to your next holiday party outfit!
1) Christmas Snowflakes: Very elegant!
2) Frosted Windows: So adorable and easier to do than you would think.
3) Holly Nails on White Designs: Very pretty!
4) Christmas Tree Nails: This is rocking for Christmas, so cute!
5) Easy Starry Christmas Nails: Cutesy and easy to try.
6) Candy Cane Nails: Fairly simple and fun.
7) Santa Nail Art:
8) Winter & Christmas Nail Art with Gel Polish & Stamping: Very, very, pretty and dainty. Love it.