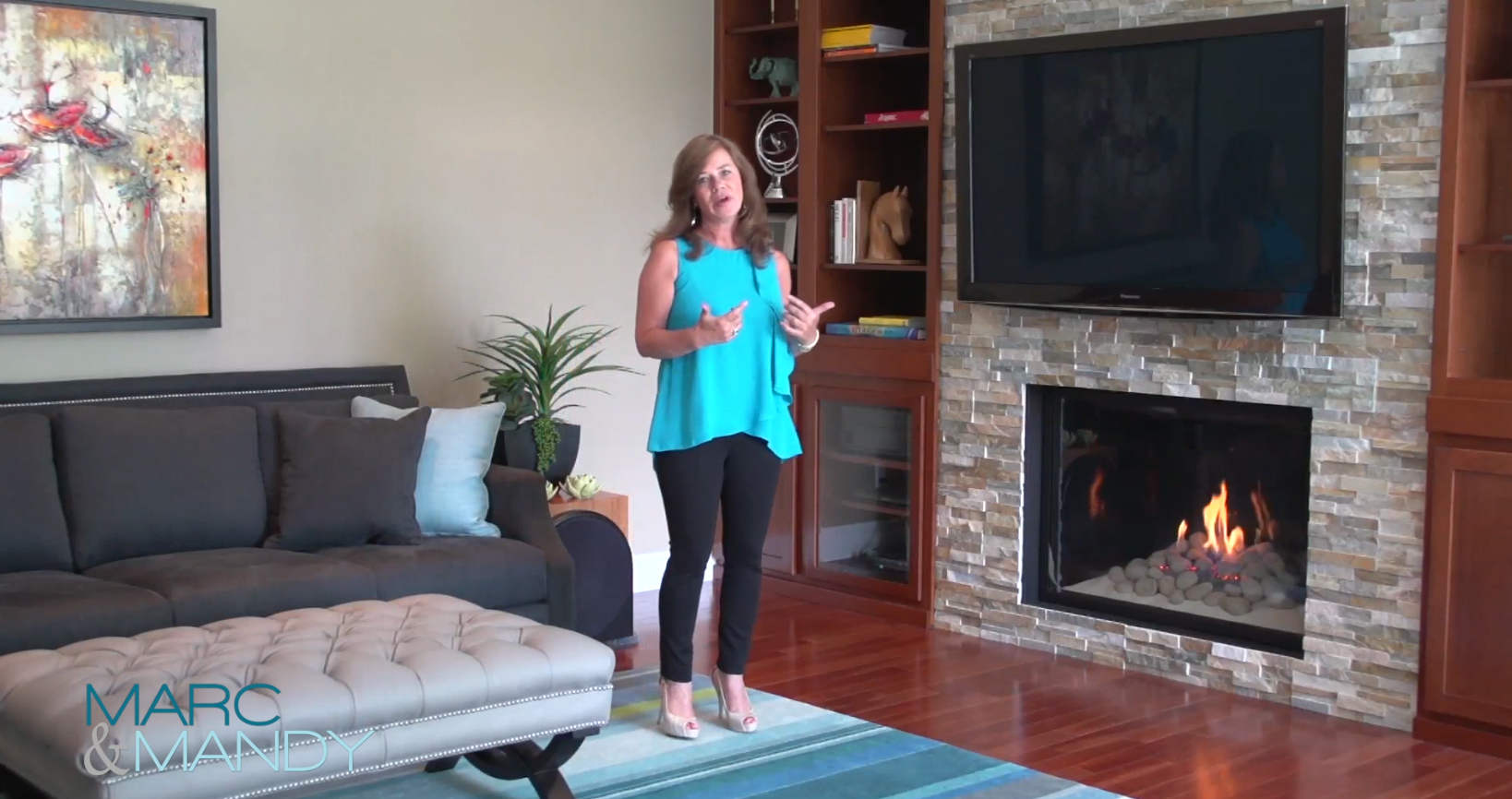 9 Tips for a Fantastic Family Room
The family room is the hub of the house, and it can quite often get overlooked with relation to design and style. Michelle Cook walked us through a fantastic family room and gave us some great tips that we can use in our own homes!
1. An extra-long sofa can not only seat four people comfortably but it is also great for lounging, having a nap or watching TV.
2. A bench seat offers flexible seating that isn't confined to a specific number of people.
3. THe TV is not just for movies but also for gamiing. Surround-sound built into the bookcases provides great audio without sacrificing style.
4. A gas fireplace adds atmosphere and warmth to any room.
5. Bookcases are one of the great opportunities to bring your personality into the room. Add personal items: vintage photographs, books that you love to read and be surrounded by, great music, etc.
6. Combining different earth elements like wood, stone and fire provide texture and create a warm and inviting space.
7. A quiet zone off to the side will provide the perfect space for morning coffee, reading the newspaper, being on your computer or playing games while providing extra seating for overflow guests when required.
8. Hardwood is very trendy right now but we still need carpet to warm up and ground a space.A throw rug is the perfect solution.
9. A artistic rug is the perfect way to add an infusion of colour to an otherwise neutral space.
Tips courtesy of Michelle Cook, Indesign