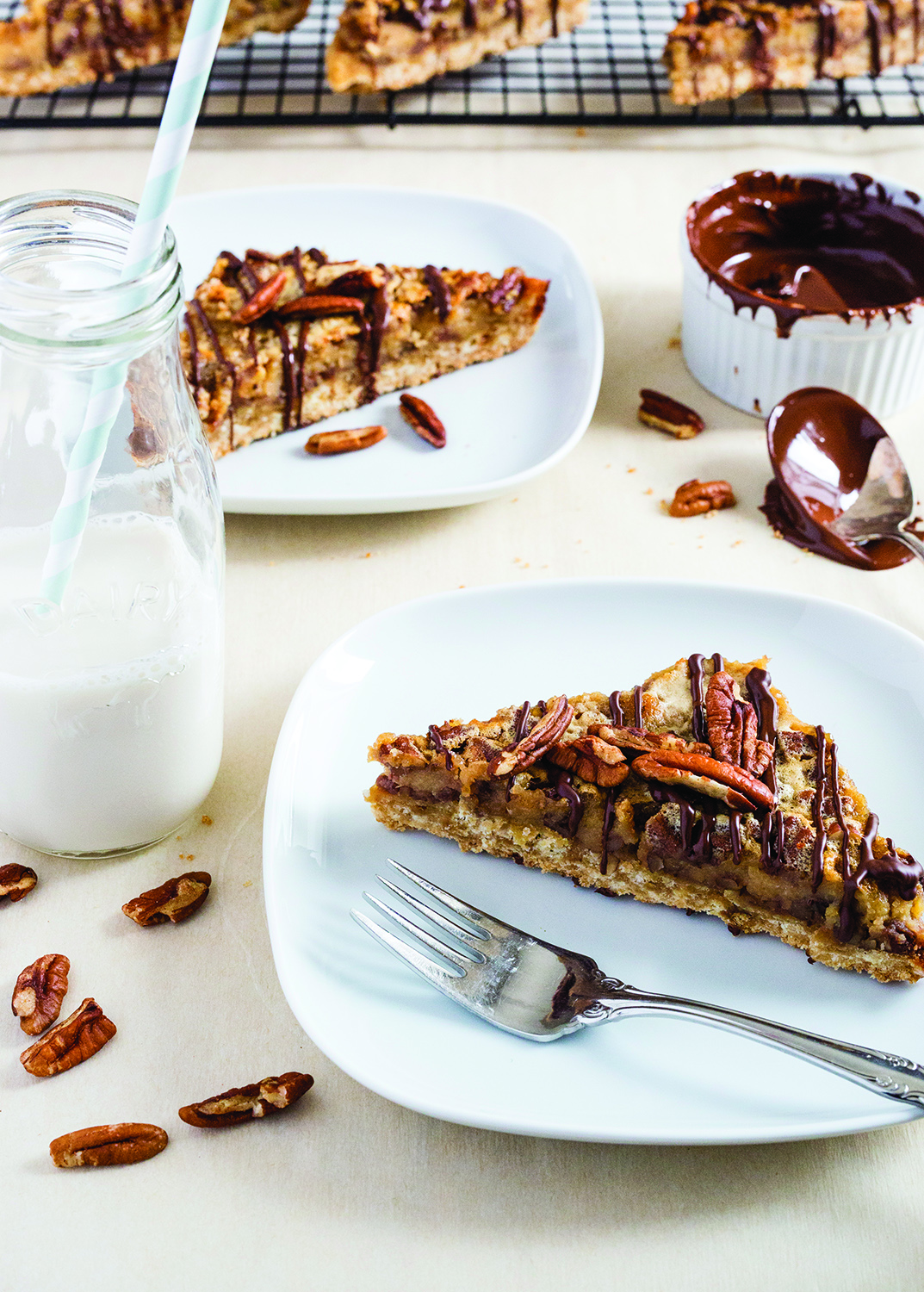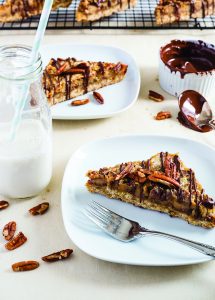 Two classic Canadian ingredients come together to make this delectable dessert. Don't feel too guilty for indulging — using beans in your baking ups the protein and fibre content and adds important vitamins and minerals you wouldn't normally find in a sweet treat.
Bean & Maple Syrup Bars
Makes: 24 bars
Ingredients:
• 2 cups (500 mL) all-purpose flour
• 1 cup (250 mL) brown sugar
• 1/2 cup (125 mL) butter, cut into pieces, at room temperature
• 1 1/2 cups (375 mL) white pea beans, soaked and cooked or canned in water; drained and rinsed
• 2/3 cup (150 mL) maple syrup
• 3 eggs
• 1/2 cup (125 mL) brown sugar
• 1/2 cup (125 mL) melted butter
• 1 cup pecans, chopped
• 2 oz. (60 g) semi-sweet chocolate (optional)
• 24 halved pecans (optional)
Directions:
1. Preheat oven to 350°F (180°C).
2. In a food processor or mixing bowl, combine flour and sugar. Add butter pieces and pulse or cut in until crumbly. Transfer into a greased 9×13" pan and press evenly into bottom. Set aside.
3. Filling: In a food processor or blender, purée beans and maple syrup. When smooth, add the eggs, sugar, and butter and blend well.
4. Sprinkle chopped pecans evenly over base, then pour filling over top. Bake for 30 minutes or until set in the middle and lightly browned. Cool to room temperature.5. In a double boiler, melt chocolate over barely simmering water. Drizzle chocolate over bars in a criss-cross pattern. Refrigerate bars until chocolate has set. Cut into triangles and garnish each one with a pecan half.
Nutrition information (for 1 bar): Energy 271 kcal; protein 4 g; fat 14 g; carbohydrates 34 g; total dietary fibre 1.6 g; sodium 96 mg.
Attention editors: This article is for distribution in Ontario only.
www.newscanada.com