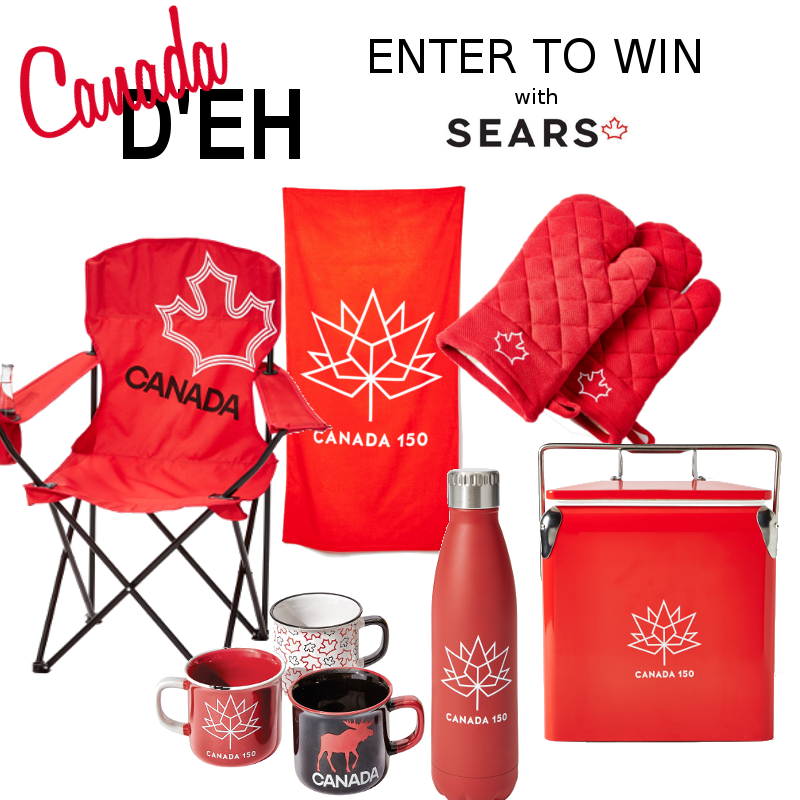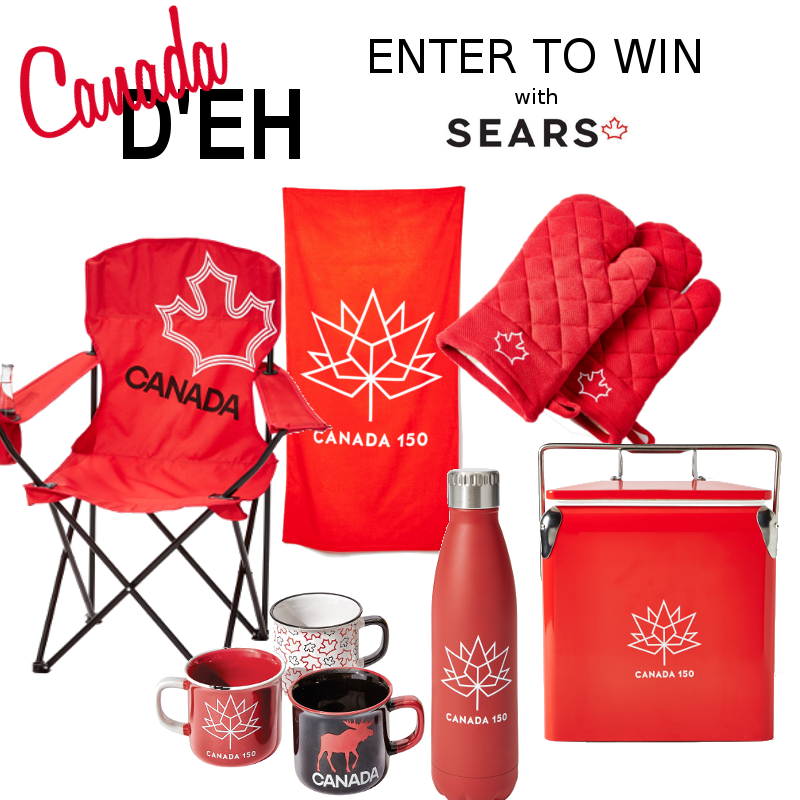 Hey you! You may not live in an igloo or ride a dogsled to work.
You may not play hockey or say "EH?" in every sentence.
Your poutine consumption may be infrequent and your maple syrup use may be minimal.
But we know you're a proud Canadian and that's why we want to help you celebrate in style for Canada 150 and all summer long! We'd love for you to make this Canada Day Care Package a part of your parties and use the hashtag #GotItAtSears!
Canada D'Eh Festive prize pack containing:
Two Canada 150 Stainless Steel Water Bottles
Kitschy Retro Metal Cooler
Two adult folding chairs
Two kids' hats
Four beautiful beach towels
Two ceramic mugs
Two canvas tote bags
Canada-themed apron and two oven mitts
Frisbee
Beach ball.
The total value of the Canada D'Eh Care Package is over $320.
a Rafflecopter giveaway