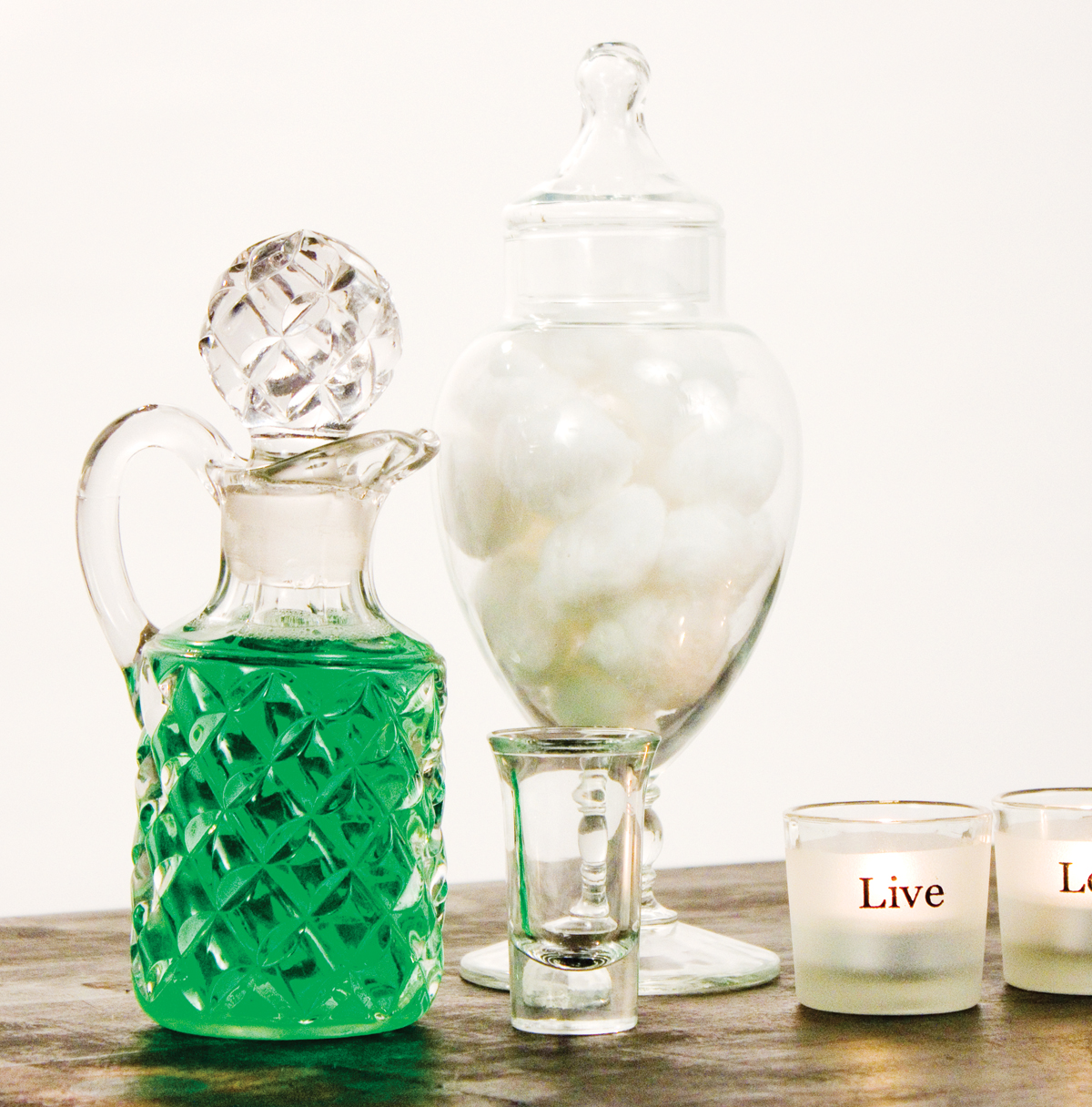 Chic Bathroom Organization Ideas for Low-Storage Bathrooms
Dear Marc:
I'm at a loss as to what I need to do with my bathroom to make it look beautiful. My main concern is the lack of storage. Everything is out in the open – my mouthwash, toothbrush, cotton balls, and Q-tips. What should I do with with these articles when I don't have a cabinet to put them in?
Christine
Dear Christine:
Everything seems to look neater behind closed doors. Why is that? Well, it's simple – it's out of sight so we don't have to worry about keeping it clean and organized. There is not much we can do to hide clutter in low-storage bathrooms so we have to be creative in finding chic ways to showcase our not so hidden bathroom products.
There are many ways to conquer clutter and chaos in bathrooms. It can be as easy as adding a few decorative glass containers and omitting those unsightly plastic vessels products come in. I've compiled a coupled of my favourite ways to showcase bathroom products in plain sight.
Supplies:
– Small decanter
– Shot glass
– Mouthwash
– Small glass vessel
– Cotton balls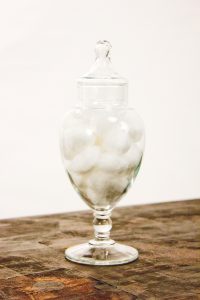 Step 1:
Place things like cotton balls and other hygiene items in chic glass vessels to create a sophisticated look.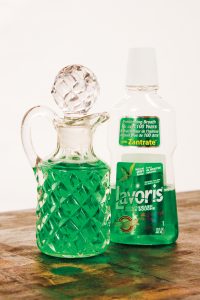 Step 2:
Pour mouthwash out of its plastic container into a glass decanter.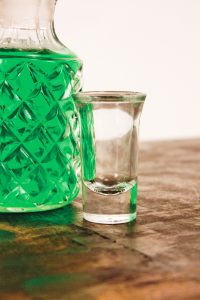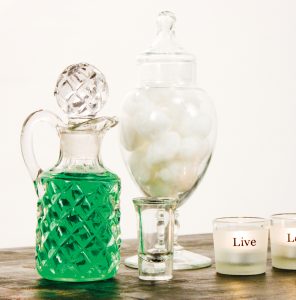 Step 3:
Place the decanter on your bathroom vanity. Set a plain glass shot glass beside the vessel to use as a mouthwash cup. Set the chic glass vessel with cotton balls beside the mouthwash decanter.