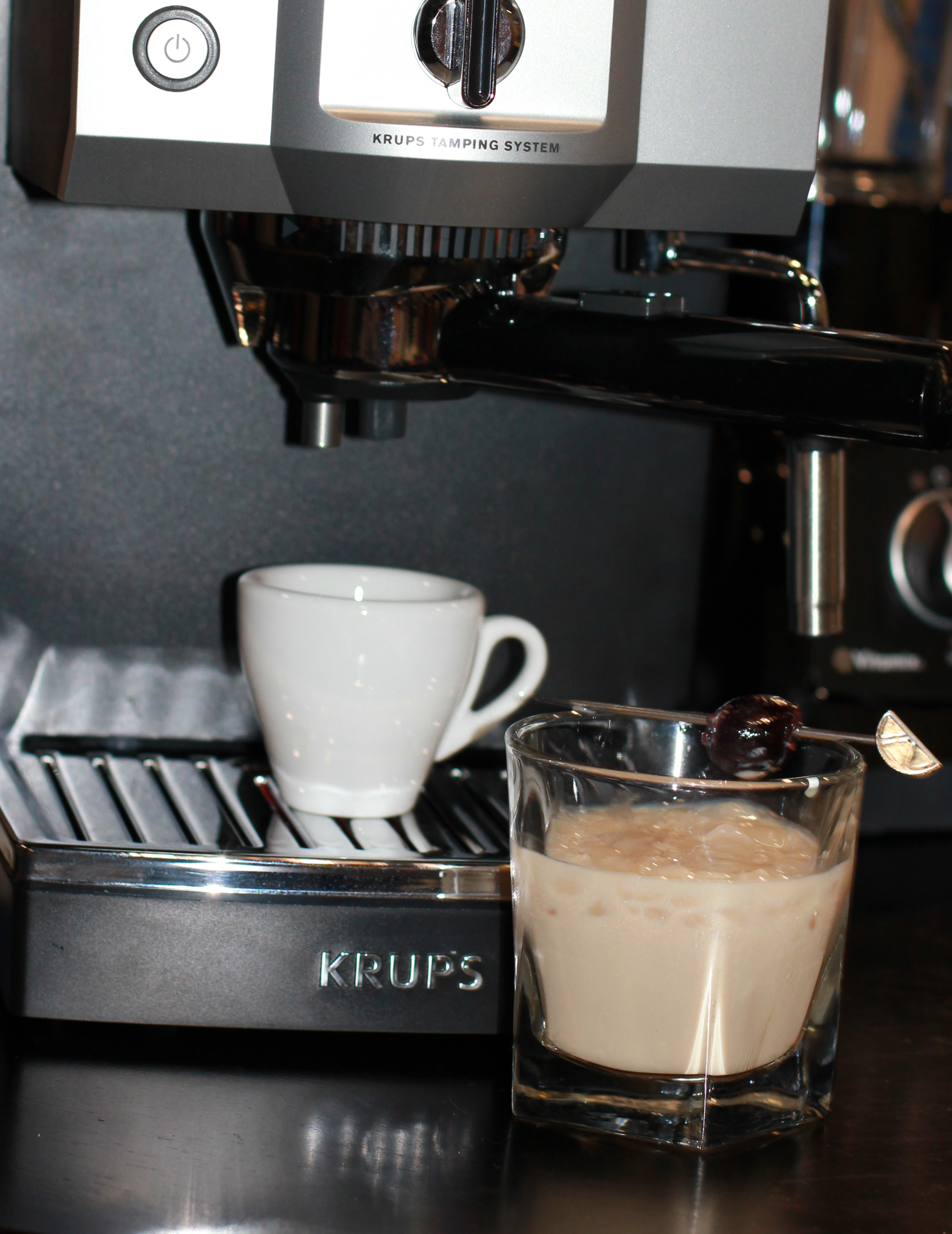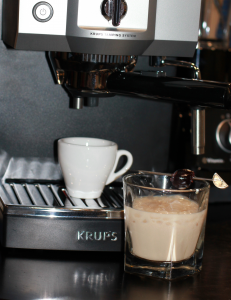 Ingredients:
Cold espresso, 1 oz
– Cold Baileys Irish cream, 1 oz
– 2 barspoons of anise vanilla cherry syrup
Instructions:
1. Stir with ice in a rocks glass, garnish with an anise vanilla cherry.
Recipe: STAR ANISE VANILLA CHERRY GARNISH
This recipe and method will produce delicious cherry garnishes and yield a syrup you can use to flavour and sweeten any drink.
In a small pot or saucepan, boil 2 cups of water. When it has boiled, pour in equal parts sugar and reduce heat. Simmer until sugar has dissolved. Add 1 Liter of frozen, pitted cherries or pitted maraschino cherries. Add 1 whole piece of star anise and one half of a vanilla bean (or few drops of vanilla extract). Let simmer with cherries for 3 minutes then remove from heat. Let it cool.
Cherries can be used on a skewer on any cocktail and the syrup can be used to flavour or sweeten any classic cocktail, in place of simple syrup.