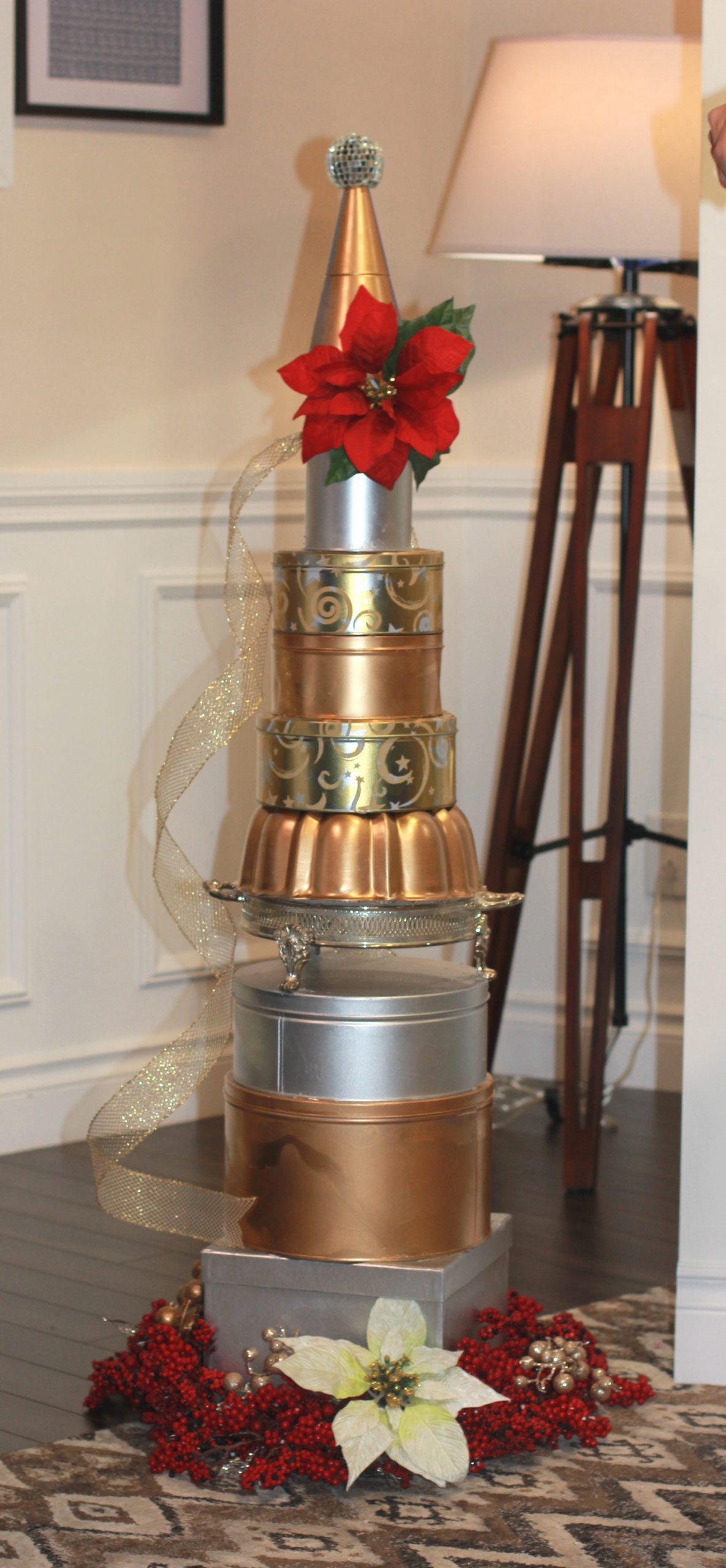 DIY Cookie Tin Christmas Tree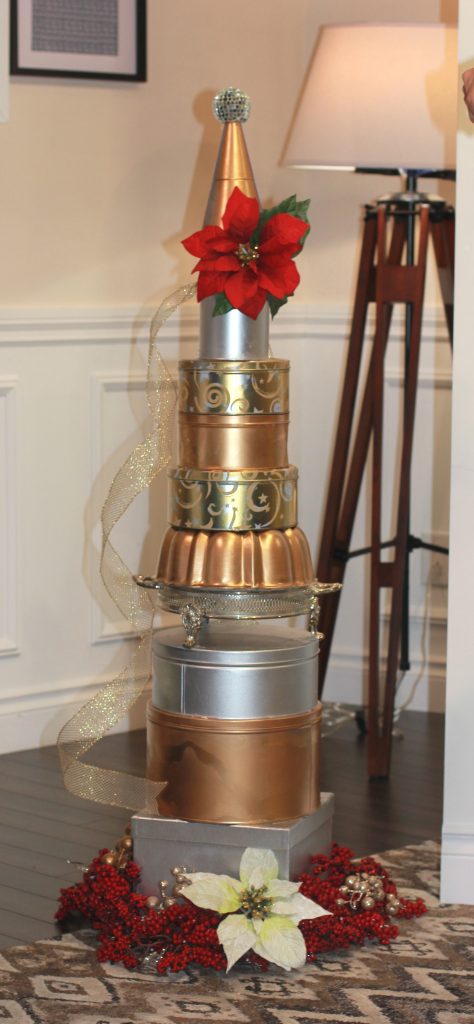 Supplies Needed:
Assorted shapes and sizes of cookie tins
Krylon ColorMaster Metallic Gold & Silver Spray Paint
Silicon Glue
Gold wire ribbon
Red Silk Poinsettia Flower
Instructions:
1. Stack assorted cookie cans in the form of a Christmas tree, starting with the wider ones on the bottom. Play around with the shapes and sizes until you have found what looks the best.
2. Spray paint any cans that that do not follow the silver and gold theme.
3. Glue them all together using silicon. A hot glue gun will not hold them together.
4. Decorate with the gold wire ribbon and flower.