Common Infant Concerns During the First Year
As a new parent, do you often find yourself thinking about all the things that your newborn experiences during the first year? It can be overwhelming if you are not familiar with what to expect. Here are a few conditions that people may be concerned about and tips on how to treat them.
Does My Baby's Head Look Flat on One Side?
It's safest for your baby to sleep on their back to prevent sudden infant death syndrome. However, it's possible that this can lead to a flat area of their head. This shaping can also happen if your child spends a lot of time in a bouncer, swing or car seat. It is caused because your baby's head is soft after birth, and continued pressure in the same spot allows the plate to flatten. Though this condition seems alarming, it is not painful or causes delays in development.
If you notice a change in the shape of your newborn's head, have your pediatrician take a look. It's always a good idea to have them check for any other causes and monitor any changes. Your doctor may suggest making it a priority for your baby to have supervised tummy time each day to allow them to lay in a different direction. If the case is severe, their practitioner may prescribe a baby helmet for flat head to help correct the shape.
Why Does My Infant Have a Diaper Rash?
When your baby spends all their time in a diaper, the moisture can likely cause a reaction on their bottom. A rash can form when their diaper isn't changed often enough, if they have sensitive skin or an upset stomach. The best way to prevent this is by changing them frequently and allowing their skin to air dry for a bit when you do that. A medicated ointment is available if the rash is terrible, which forms a barrier over the skin, protecting it from further irritation. If the diaper may be the cause, try different hypoallergenic brands or consider cloth.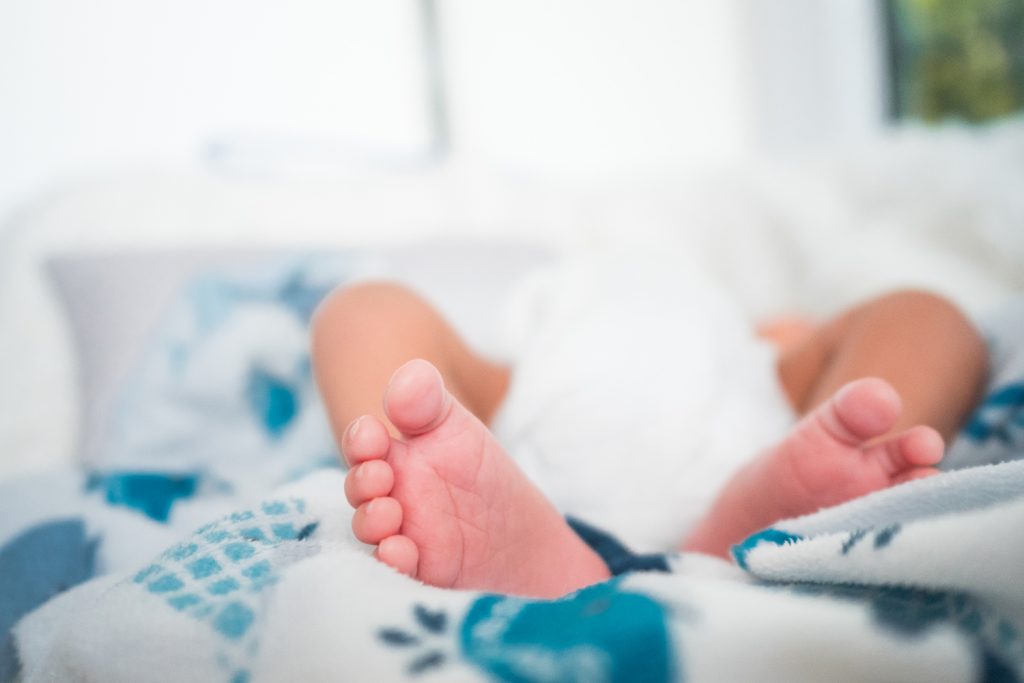 What Are These Bumps on my Child's Skin?
Acne isn't just a concern for teenagers. Newborns experience this condition as well. It is noticeable on their cheeks, forehead and nose, and looks like tiny red and white bumps. There is no treatment necessary for this condition, and it clears up on its own in a few months. Doctors aren't sure what causes it, but it may be a reaction by your baby's skin as it adjusts to environmental conditions.
Why Does My Baby Cry All the Time?
From six weeks to a few months of age, it's not uncommon for it to seem as if your baby cries all the time. Pediatricians diagnose ongoing fussiness as colic, often described as inconsolable crying, stiffness and facial reddening. It's probable that the causes of this are an underdeveloped digestive system, food sensitivities or not burping enough. During these fits, you need to remain calm and do your best to console your infant.
The first year of your baby's life is filled with changes. Knowing what to expect allows you to be prepared and remain in control of these situations.