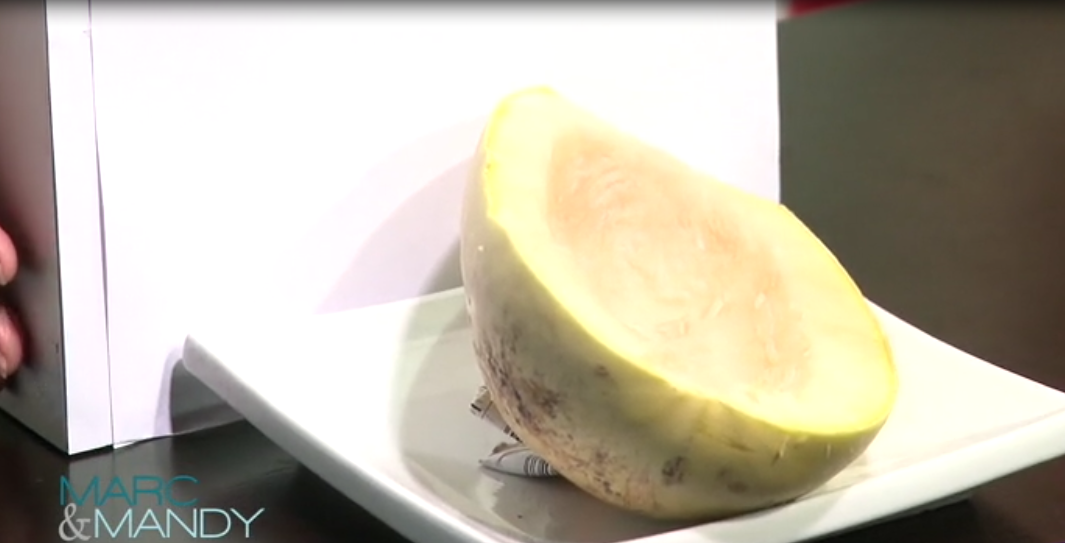 How To Cook Spaghetti Squash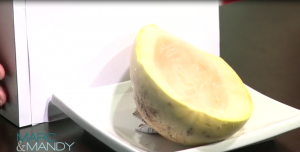 Ingredients:
Spaghetti Squash
Salt
Pepper
Olive oil
Preheat oven to 375 degrees.
 Cut the top and bottom off like you would with an onion.
Cut in half length wise.
Scrape out the seeds with a tablespoon.
Season the inside of the spaghetti squash with olive oil, salt and pepper.
Place both pieces flesh side down on a foil covered oven sheet.
 Cook for 30-40 minutes or until you can pierce the skin with a fork.
Let it cool until it has cooled enough to handle.
Scrape out the spaghetti squash using a fork or large kitchen spoon.
Top with your favourite spaghetti sauce and enjoy!