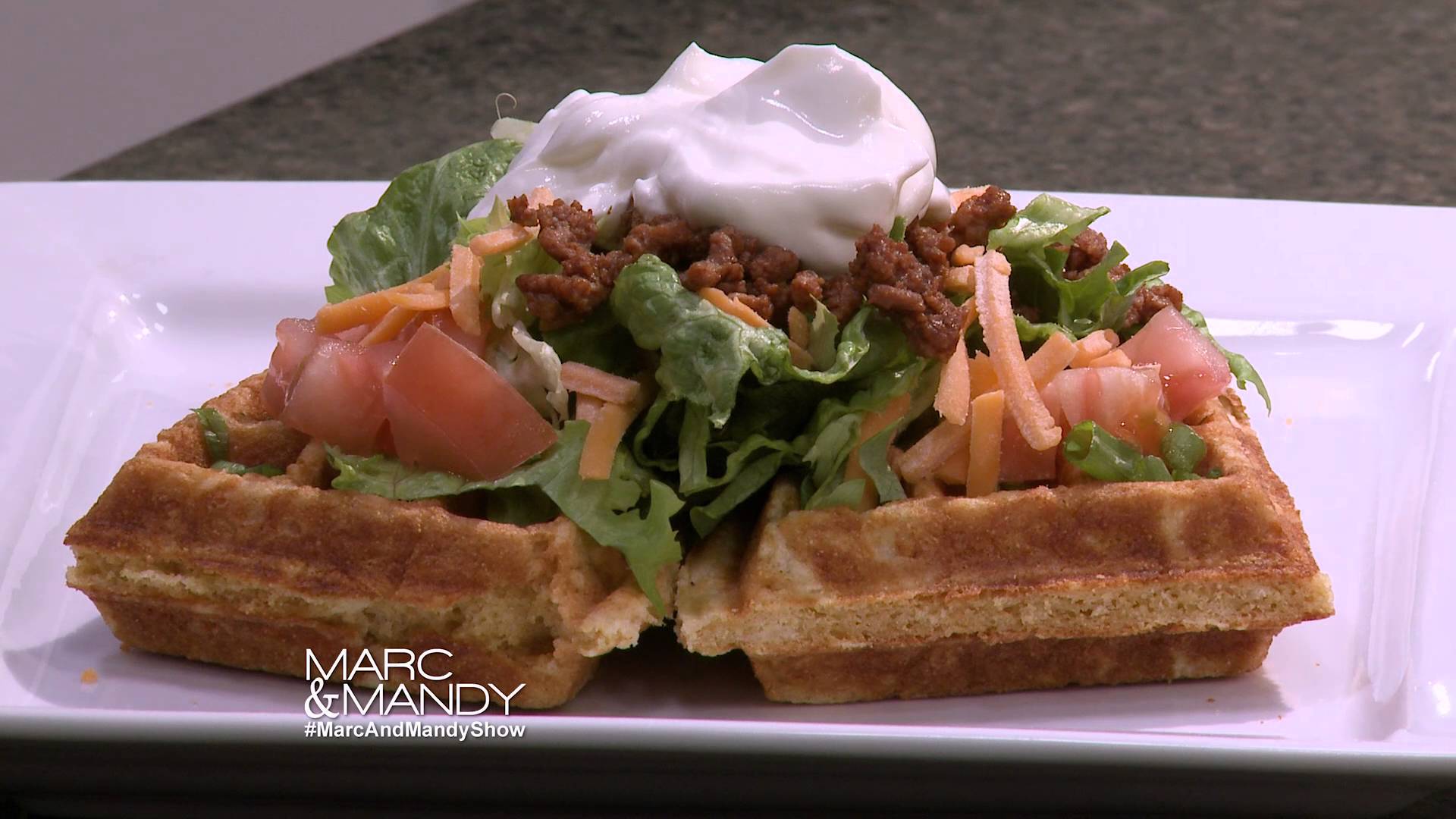 Cornbread Taco Salad Waffle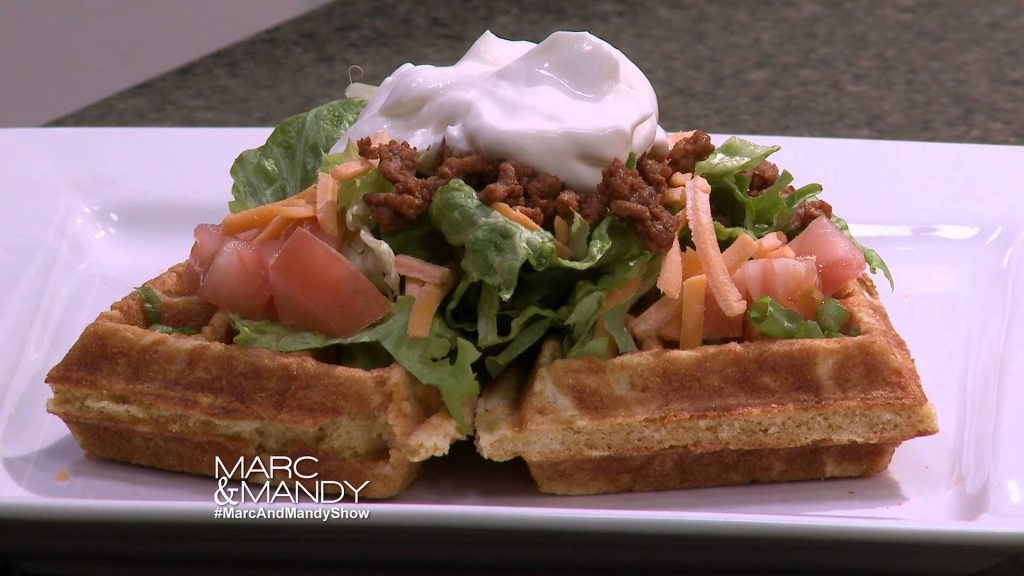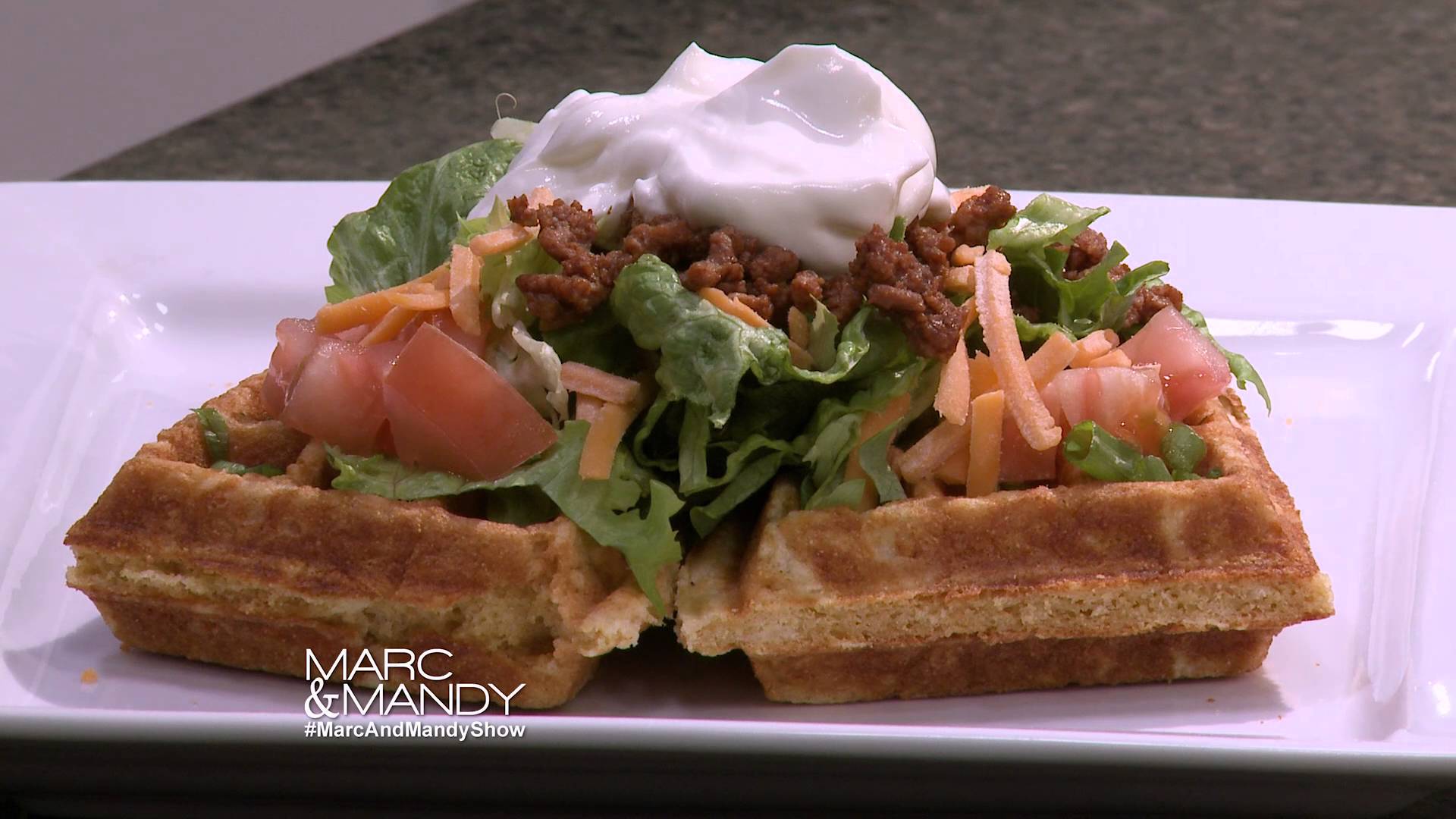 Ingredients:
1 cup yellow cornmeal
1/2 all-purpose flour
1 tsp baking powder
1/2 tsp baking soda
1/2 tsp salt
1 1/2 cups buttermilk
3 tbsp butter (melted)
1 egg (beaten)
Directions:
1. Lightly grease and preheat the waffle iron.
2. In a bowl whisk together the cornmeal, flour, baking powder, baking soda and salt. Add the buttermilk, butter and egg. Whisk until all the ingredients have been well incorporated. Do not over mix
3. Cook the waffles until golden brown.
Suggested toppings:
Seasoned ground beef
Lettuce
Tomatoes
Shredded cheese
Sour cream
Salsa
Guacamole
Crushed taco chips