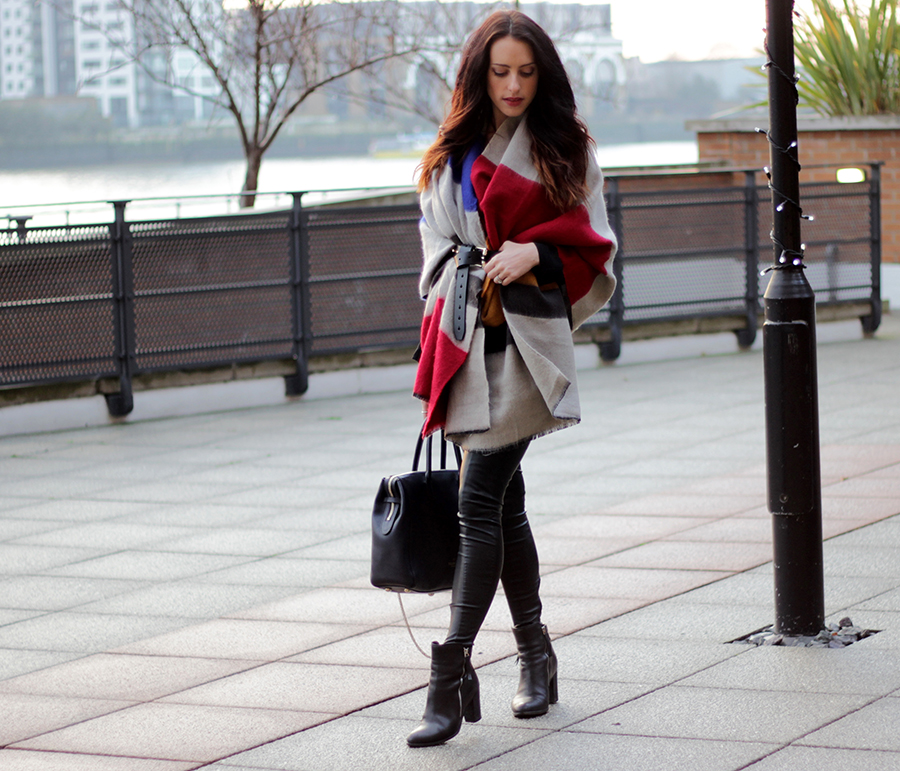 Creative Ways to Wear a Scarf
One scarf can go a long way! Keep reading for creative scarf ideas bound to upgrade any outfit.
The classic, casual hang.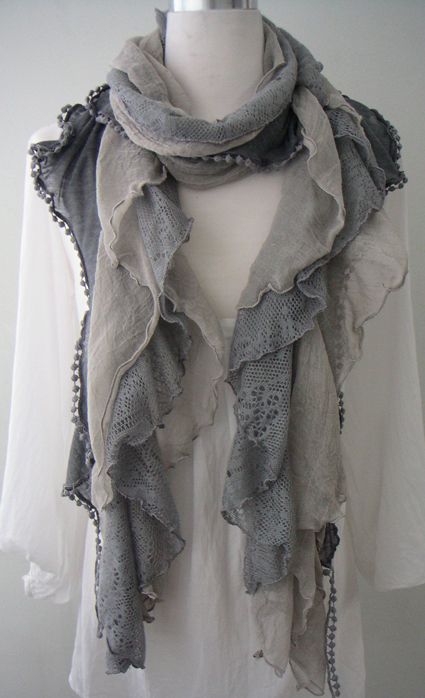 In your hair – for a youthful, summery look.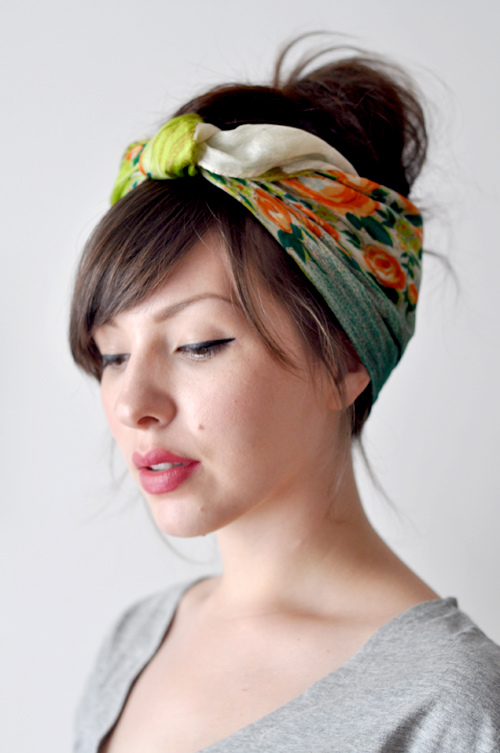 For an elegant, timeless look, how about this '50s inspired neck wrap idea?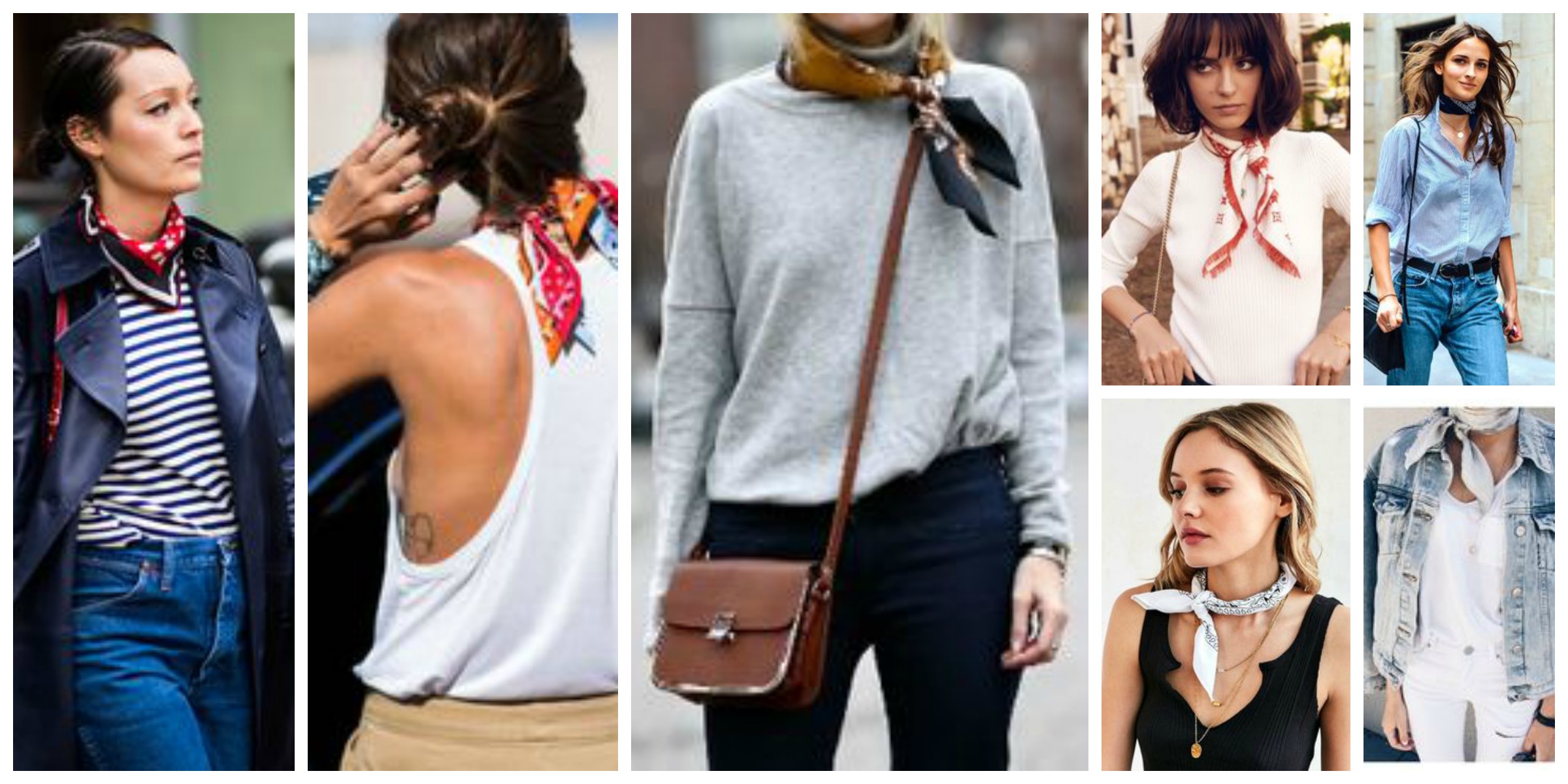 Coupled with a belt, over a plain T = insta-chic.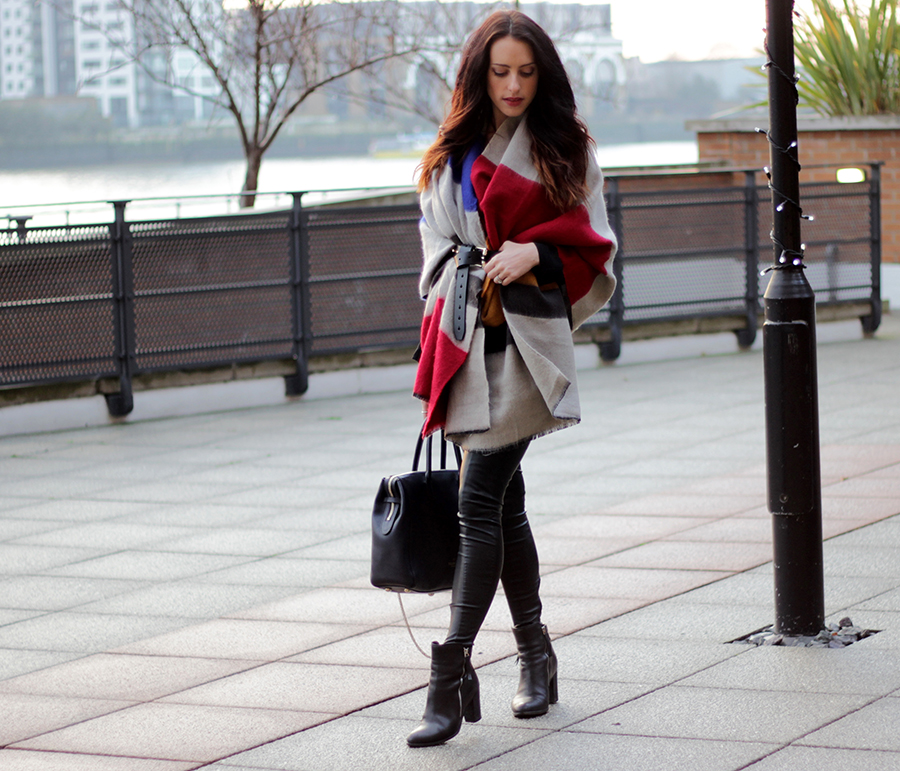 The fake infinity.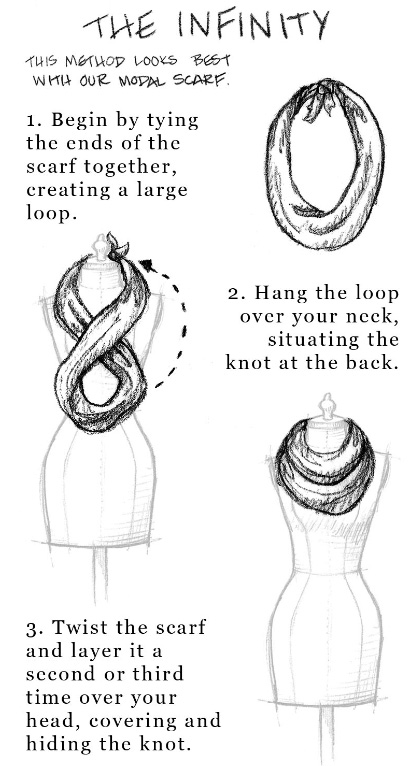 Rope-style.
Photo Source: https://www.justaprettystyle.com/2017/02/chic-look-black-skater-dress-grey-scarf.html
The French knot; (a scarf style so adventurous, it needs a step-by-step).