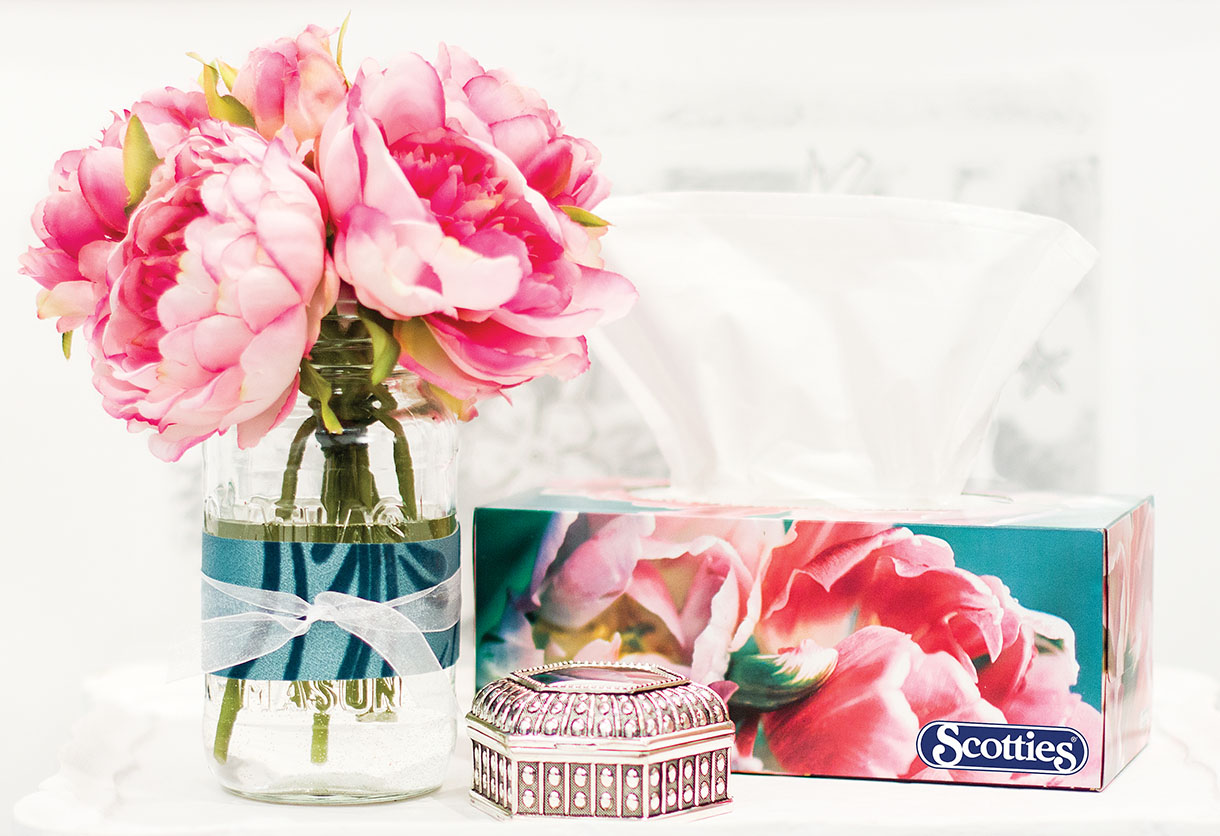 Decorative Wallpaper Band for a Mason Jar Vase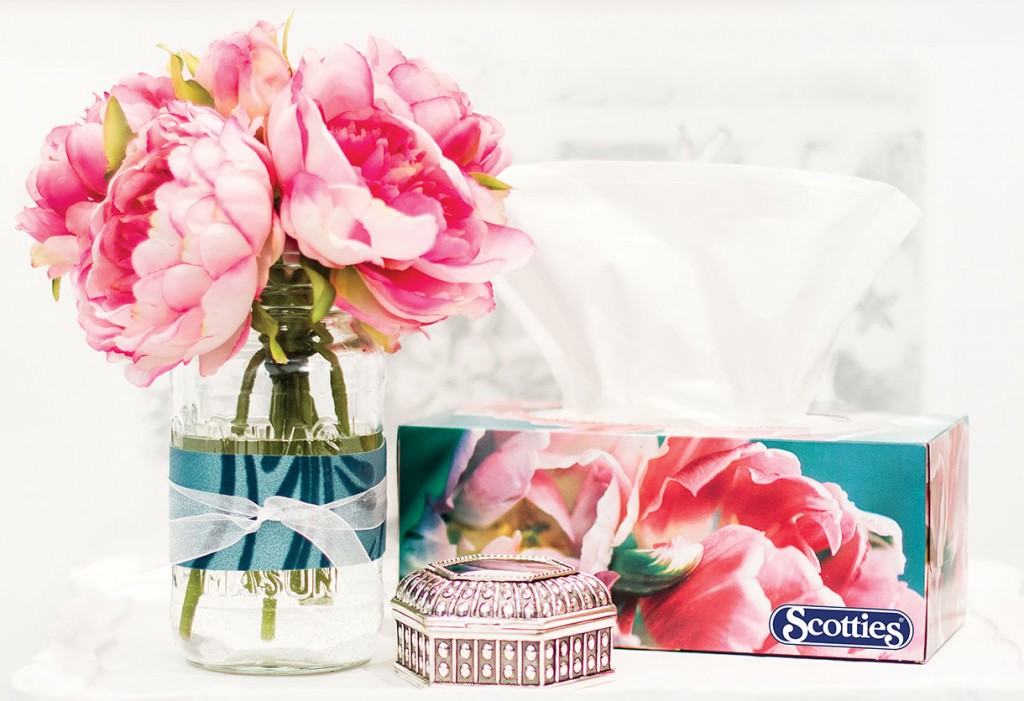 Dear Marc:
Your DIY projects are the best! I have some leftover wallpaper from an accent wall I did in my living room. There's not a lot left, just little pieces here and there. Do you have a DIY that would use up my leftover wallpaper? Any ideas would help!
Charmaine
Dear Charmaine:
We can all relate to your question. It's hard to use every last square inch of wallpaper on a project. Speaking from experience, no matter how you slice it, you always have a few pieces leftover. I've had my fair share of adventure with wallpaper. My mother bought quite a few income properties when I was growing up and I'd spend my summers painting, fixing up and wallpapering. I even recollect a September evening, when a disgruntled teenager stepped off the bus and marched down the driveway towards the front door. The door swung open and the teenager piped up to his mother "I'm the only kid in my class that renovated houses during Summer holidays! Life's not fair!" That disgruntled teenager was myself at the young age of 15. I didn't understand at the time that all the information learned during those Summer holidays would actually come in handy. Heck, if I didn't work on all those projects, I probably wouldn't have anything to write about week after week!
Although time has passed (I'm too old to count the years) since I've spent my Summers wallpapering, I am still fond of wallpaper patterns. And these spectacular patterns and textures are precisely why I love to use leftover wallpaper in DIY projects! There are so many different things you can do with wallpaper – including scrap-booking, card making (great for holiday cards), but my personal favourite is using it as a "band" on a mason jar vase. It creates a really chic look!
Wallpaper Decorative Band Jar
Supplies:
Mason Jar
Scissors
Seamstress Measuring Tape
Double-Sided Tape
Ribbon
Bouquet of Flowers
Water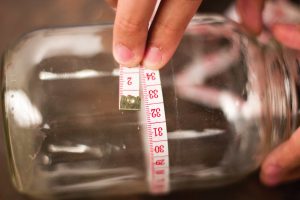 Step 1:
Measure the circumference of the mason jar. Cut a piece of wallpaper lengthwise two inches longer than the measurement. Cut it again two inches in height.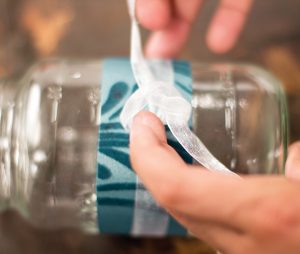 Step 2:
Wrap the piece of wallpaper around the mason jar. Use double-sided tape to secure the band in place.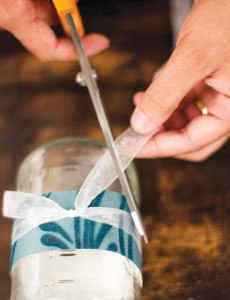 Step 3:
Wrap a ribbon around the jar covering the middle of the wallpaper band and tie a knot in the centre. Cut the ribbon ends diagonally.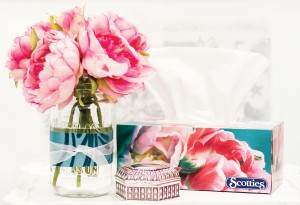 Step 4:
Fill the mason jar with water and add flowers.