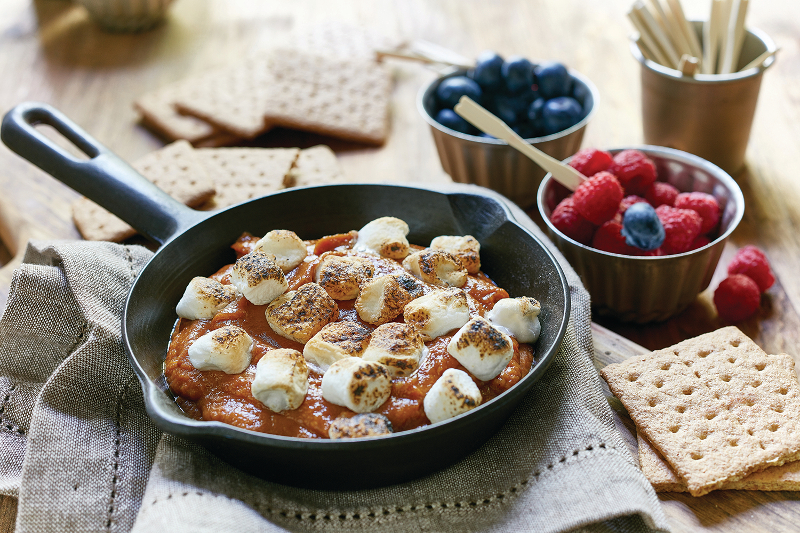 Delight Guests with Fun Flavours in Summer Snacks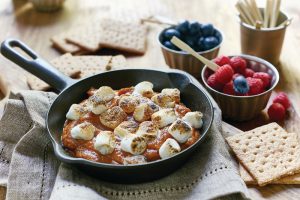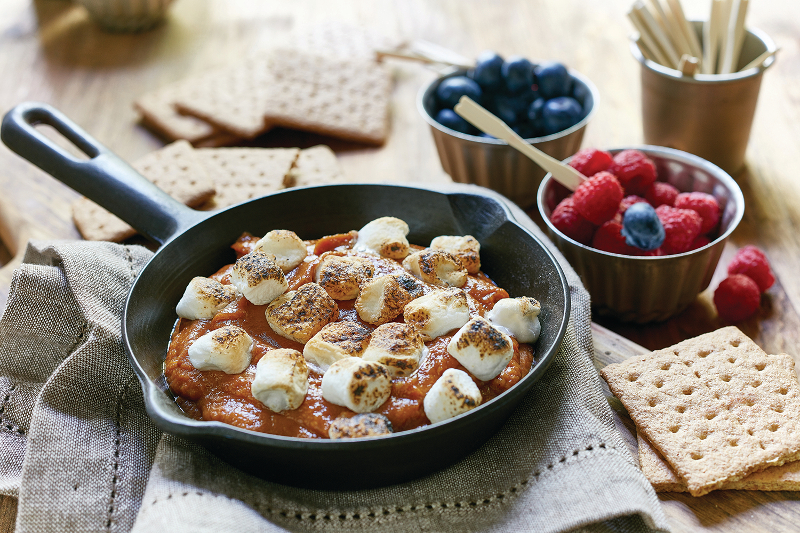 Barbecue-bash throwers, birthday-party planners and sleep-out schedulers take note — pumpkin isn't just for Thanksgiving or Halloween anymore. This original, highly shareable and seriously easy-to-make pumpkin pie dip can make even the simplest summer backyard event a memorable one. Not only is it a wonderful treat for guests of all ages, you also won't be stuck in the kitchen making it (and miss the party, or a shooting star). Try this delicious recipe to wow guests and satisfy your craving.
Pumpkin Pie Dip
Prep time: 5 minutes
Cook time: 5 minutes
Makes: 10 servings
Ingredients:
1 can (300 mL) Eagle Brand dulce de leche caramel-flavoured sauce or regular or low fat sweetened condensed milk
1 cup (250 mL) pumpkin purée (not pie filling)
1/2 cup (125 mL) cream cheese, softened
1 tsp (5 mL) ground cinnamon
1/8 tsp (1 mL) ground nutmeg
1/8 tsp (1 mL) ground allspice
Optional: mini marshmallows
Directions:
Combine all ingredients in 10" (25 cm) cast iron pan. Heat over medium-high heat, stirring until thickened, about 10 minutes. Top with marshmallows. Serve with fruit dippers and graham crackers.
Find more summertime dessert recipes online at eaglebrand.ca.
www.newscanada.com