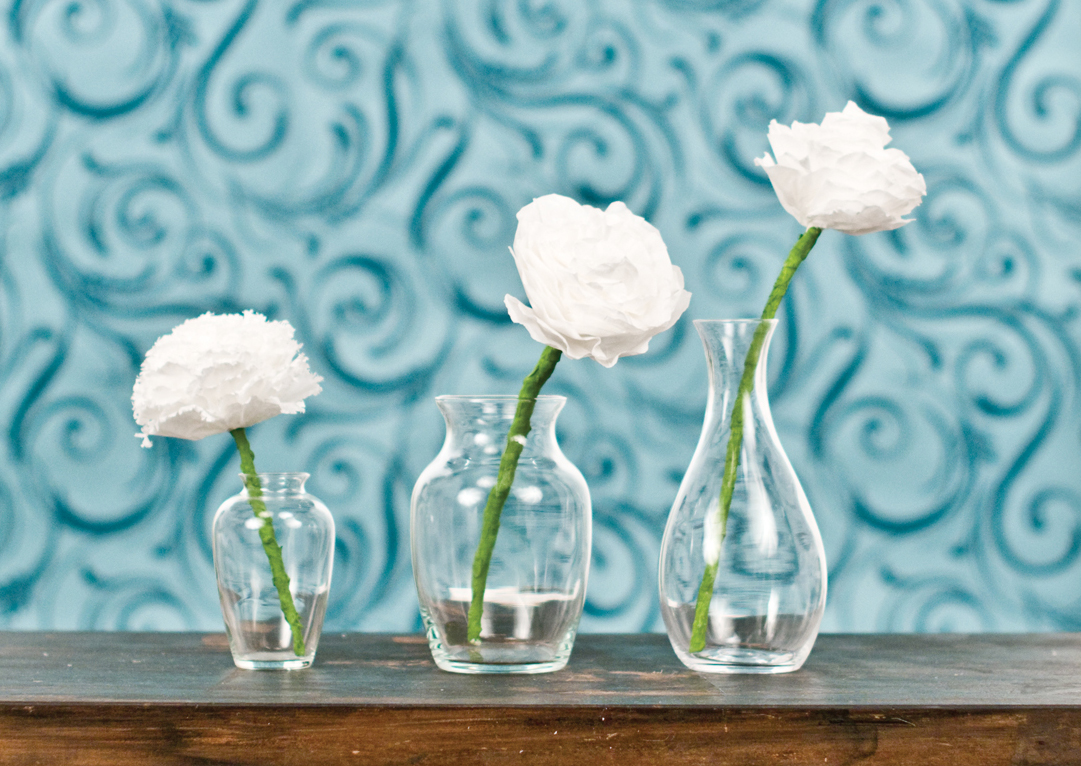 DIY Coffee Filter Flowers
Dear Marc:
I have always wanted to learn how to make my own paper flowers. I can't keep the real ones alive long enough to enjoy them, so artificial flowers might be a better fit for me. What supplies do I need to make paper flowers and where do I start?
Katie
Dear Katie:
My mother, like many of us, can't keep a flower alive to save her life. I used to buy her flowers on her birthday and Mother's Day. Upon opening her bouquet, she swore she would be able to keep them alive. After a few "incidents", I transformed into an officer desperately searching for a safe place for my refugee, knowing very well that the victim wasn't coming out alive.
Even though I had evidence to prove otherwise, I still had faith in my mother's green thumb. Thus the following year, I bought her a beautiful potted plant. The key word here is "potted". I figured a potted plant would have a longer lifespan than a cut flower. Upon discovering her gift, she babied the plant as if it would one day grow money from its little flower buds. She watered it religiously, and kept it by a window to allow adequate exposure to sunlight. She even transplanted it into an antique ceramic vestibule and placed it on her deck. Although at the time, her home was under renovation and she hadn't considered that the painters had leaned a few doors on the deck to prep them for painting.
That evening mother nature took a deep breath and the wind swirled around the country property to find the doors, and they fell to the ground like a tree in a forest flattening everything in its path. My mother woke up the next morning and found what was left of the crushed ceramic, surrounded by dirt and a few flower buds holding on for their dear lives.
From that time, I accepted that she would never be able to keep a flower alive. So what does one do? I say, we make our own flowers made of coffee filters – ones that will never wilt or die!
DIY Coffee Filter Flowers
Supplies:
– 5 small coffee filters
– 5 large coffee filters
– Glue gun with glue sticks
– Floral wire
– Floral tape
– Acrylic paint
– Craft paintbrush
– Scissors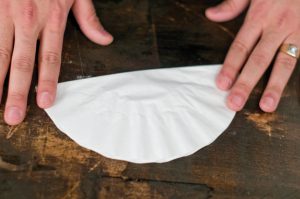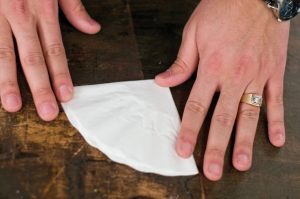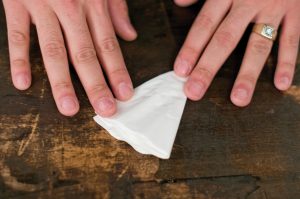 Step 1:
Stack your small coffee filters and fold them in half. Then fold them again onto themselves two more times.
Step 2:
Let's turn those filters into petals! Cut a small rounded piece of the folded corner of your filter and round off the opposite corner.
Step 3:
Repeat steps one and two using the large filters.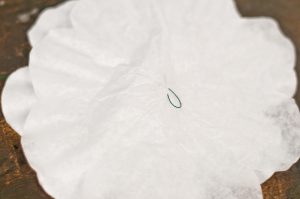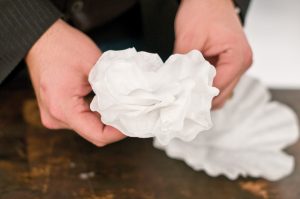 Step 4:
Stack the small filters on top of the large filters and string a wire with a looped end through the centre of the filters. Apply a bit of glue on the wire and twist each filter one by one until you get to the last filter.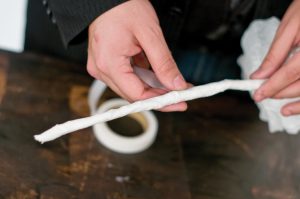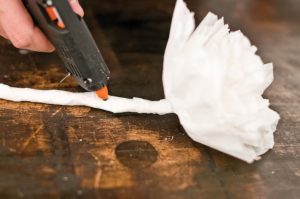 Step 5:
Run floral tape along the wire stem of the flower. And there you have it, a beautiful flower that won't wilt or die!