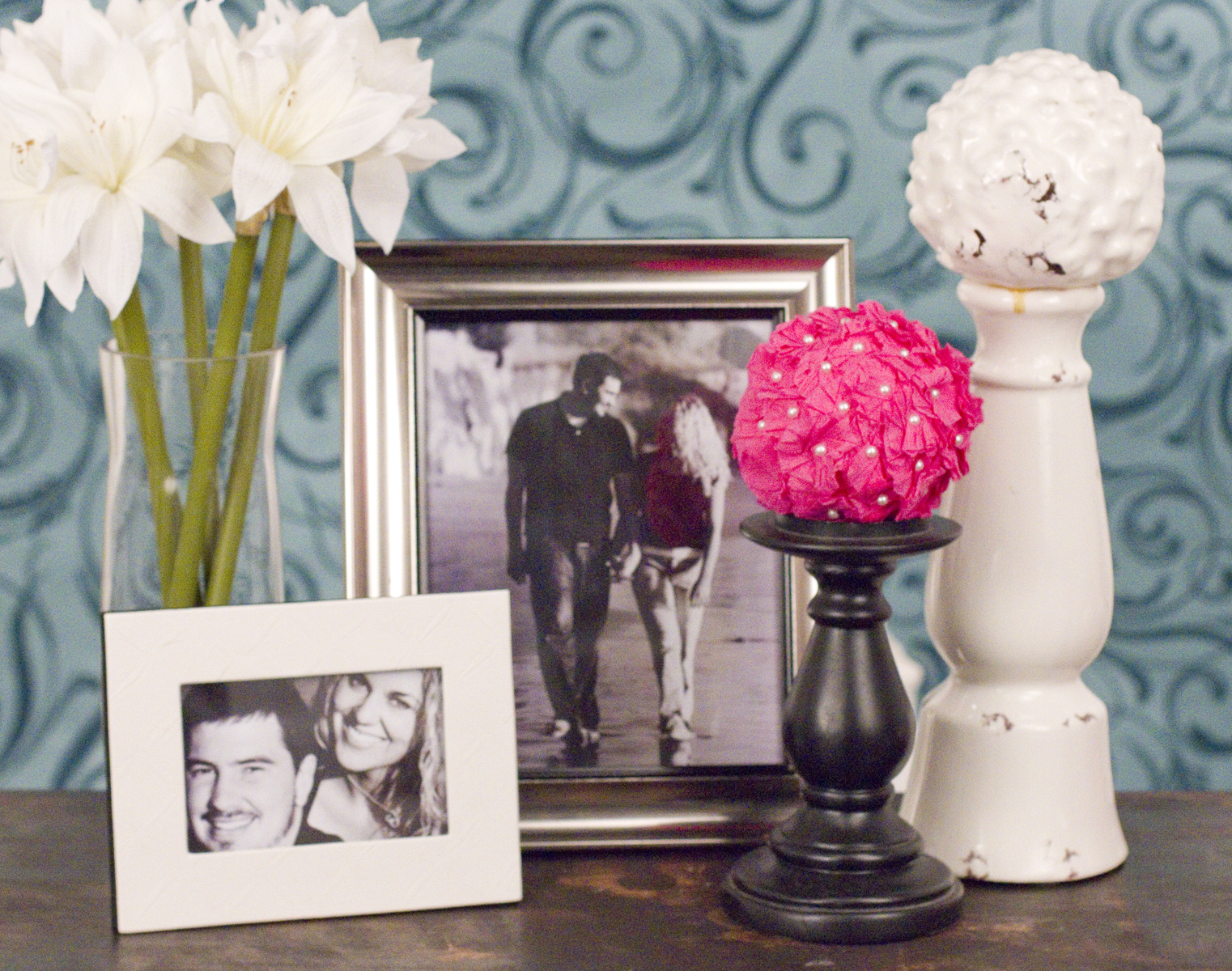 DIY Crepe Paper Flower Ball
Dear Marc:
I woke up one morning two weeks after the festivities were done to find that my decorations were still hung around the house. I have concluded that I'm not the best with seasonal decor. I am so busy that it's hard for me to find time to decorate let alone undecorate between seasons. I have an entire weekend off, and I'd like to decorate for Easter, but is there a way of doing it so I don't have to take it down the next weekend? I want something a little more timeless!
Shelley
Dear Shelley,
Taking down decorations after the festivities is a tidies task. The excitement is gone and all that is left are a few pieces of tape holding a torn piece of crepe paper garland to the wall. Which brings me to the question – why did our parents teach us that decorating for festivities means twisting a few crepe paper garlands, stringing them across the room, complemented by an overexposure of Easter bunnies?
The designer secret to decorating for a specific occasion such as Easter is to generalize the decor to the season. Why decorate specifically for Easter when you can decorate with a Spring theme for a beautiful timeless decor that will last for months. If you have kids, just add a few chocolate bunnies on the mantel on Easter morning and they won't know the difference!
One of my favourite Spring decor ideas is using my birthday decor arch nemesis, crepe paper garlands. I take this poor excuse for decor and transform it into a gorgeous floral petal ball that can be hung from door handles, the backs of dining chairs, or simply placed on a pedestal on your mantel.
Supplies:
– Crepe paper garland
– Glue gun with glue sticks
– Scissors
– Self-adhesive decorative pearls
– Craft foam ball
– Straight pins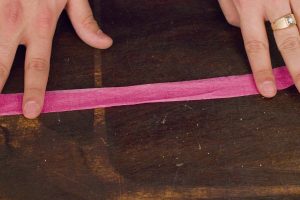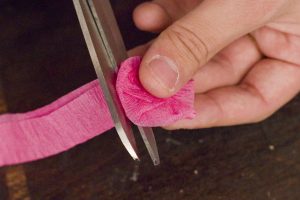 Step 1:
Fold the crepe paper garland lengthwise onto itself and cut a six inch length. With your thumb and forefinger, pinch the folded edge of the garland. Turn the paper in a circular pattern (to create a flower).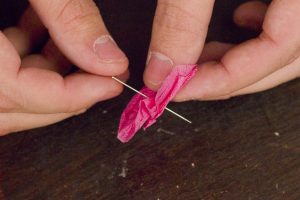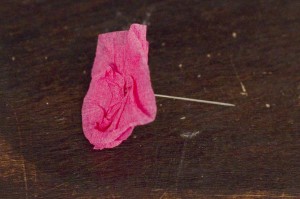 Step 2:
Run a pin through the center of the flower to hold its new shape.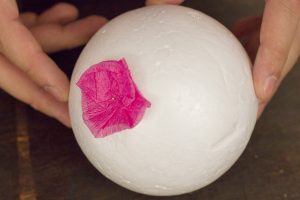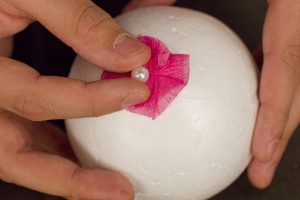 Step 3:
Add a dab of hot glue to the back of the flower and drive the pin inside the foam ball. Finish each flower by applying a self-adhesive decorative pearl to its center.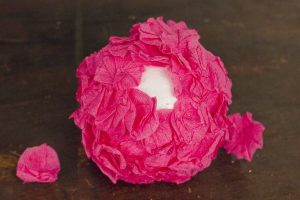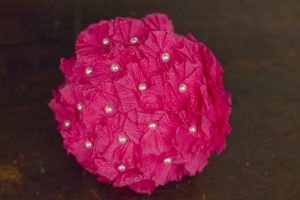 Step 4:
Repeat the process till the entire ball is covered in paper flowers.