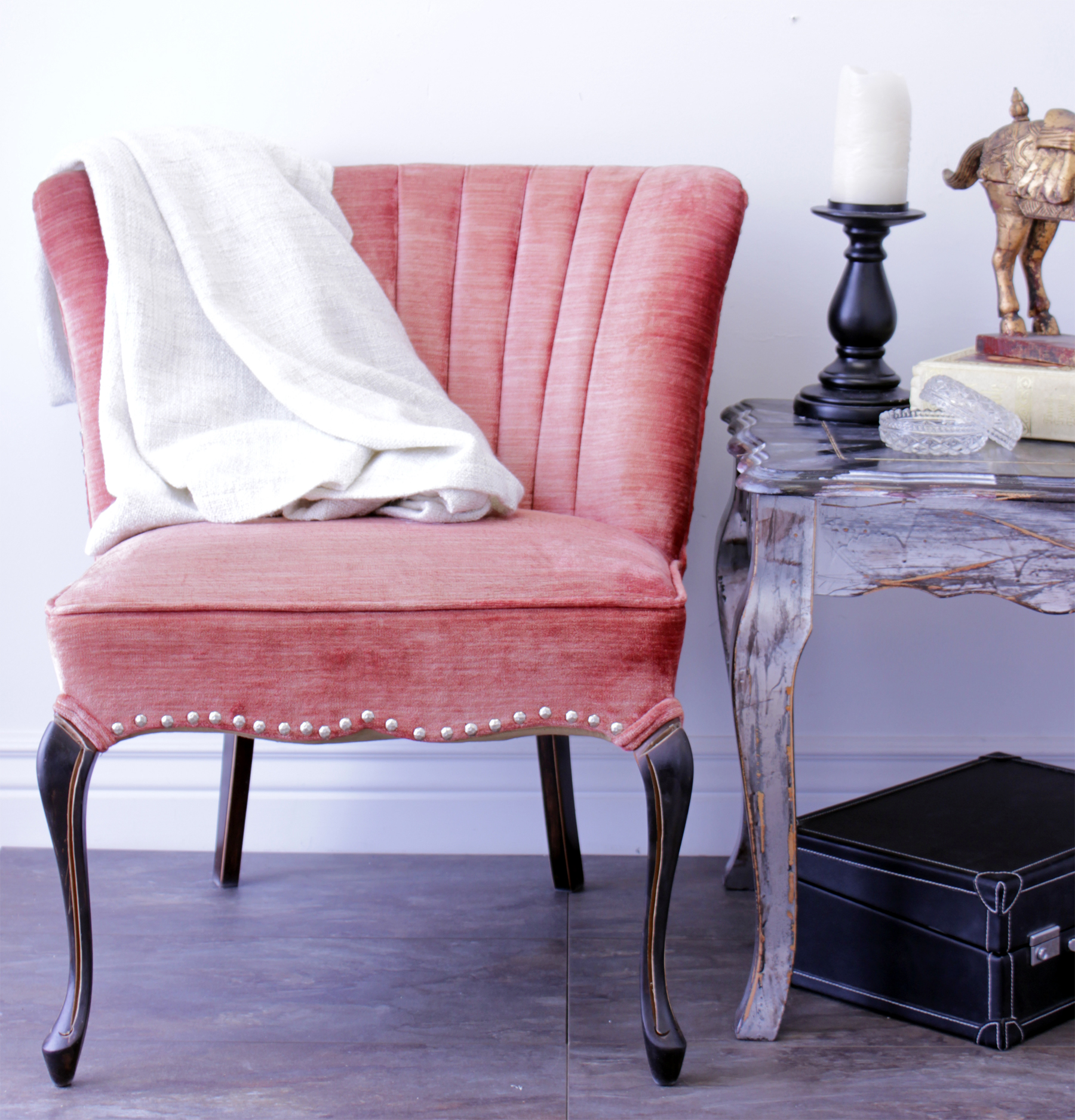 DIY French Provincial Chair Update
Dear Marc:
Is it possible to modernize a French Provincial chair so that it fits into a more contemporary setting? We're debating whether we should throw away this old chair and upgrade our furniture to something that better fits our room design.
Angela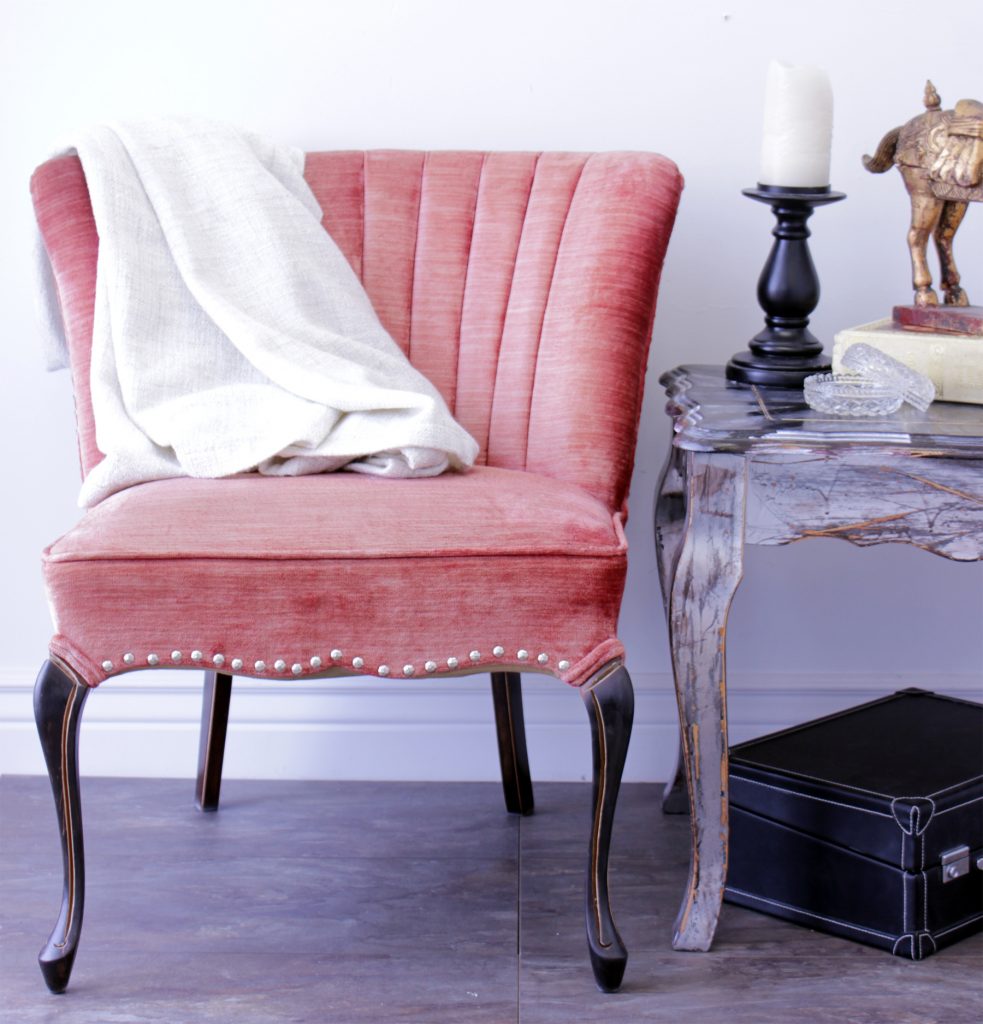 Dear Angela:
I'm fascinated with the modernization of vintage furniture pieces. The first year I attended the design show, my eyes gazed at everything in sight, as if each piece held a secret waiting to be discovered. The damsel of the ball that caught my attention was a vintage armchair, with a twist. It had a traditional front, although the back of the chair was upholstered in a modern and funky pattern. It was a classic piece mixed with modern elements. Absolutely stunning!
I struck up a conversation with the manufacturer of these fabulous chairs. I was inspired by his sketching process. It seemed after many years of working in the industry, the spark that fueled his passion was still alive. I remember leaving that day and telling myself, "We'll work together someday." Today, we collaborate on many projects and they have been faithful clients of ours for many years. Funny how long term relationships can start from a single "hello".
Last Saturday, I came across a stunning vintage chair at a flea market. I work on a tight budget, therefore price was the mitigating factor in deciding whether this chair was coming home with me. I looked at the tag and saw the price of "$25.00". I couldn't believe it! A stunning chair at a more than affordable price. I purchased the piece and did what can only be described as the "clown car effect" while trying to get the chair in my car. I drive a very small sports car, the type of car that one wonders where you would place the second bag of groceries when shopping. After much effort, the chair fit in the car and we were off. A DIY project was about to be born!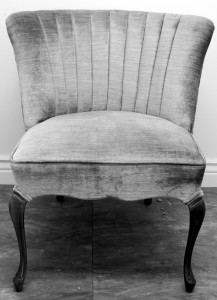 Supplies:
– Vintage chair
– Stud upholstery nails
– Black and chocolate brown scrapbook ink pads
– Stencil of your preference
– Hammer
– Black paint (General Paint – Crow's Head (CL 3167N))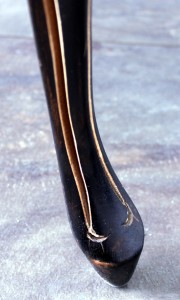 Step 1:
Sand and paint the chair legs in black (General Paint – Crow's Head (CL 3167N)).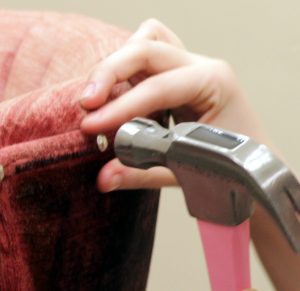 Step 2:
Hammer the nail studs, leaving an inch between each stud, into the lower front of the chair. Then, hammer nail studs in the upper back of the chair following the upholstery seam.
Step 3:
Apply a stencil at the back of the chair and ink the entire chair back. Be sure to layer the black and brown ink.
Step 4:
Remove the stencil and Voila! You now have a modernized vintage piece that fits into an eclectic design style.