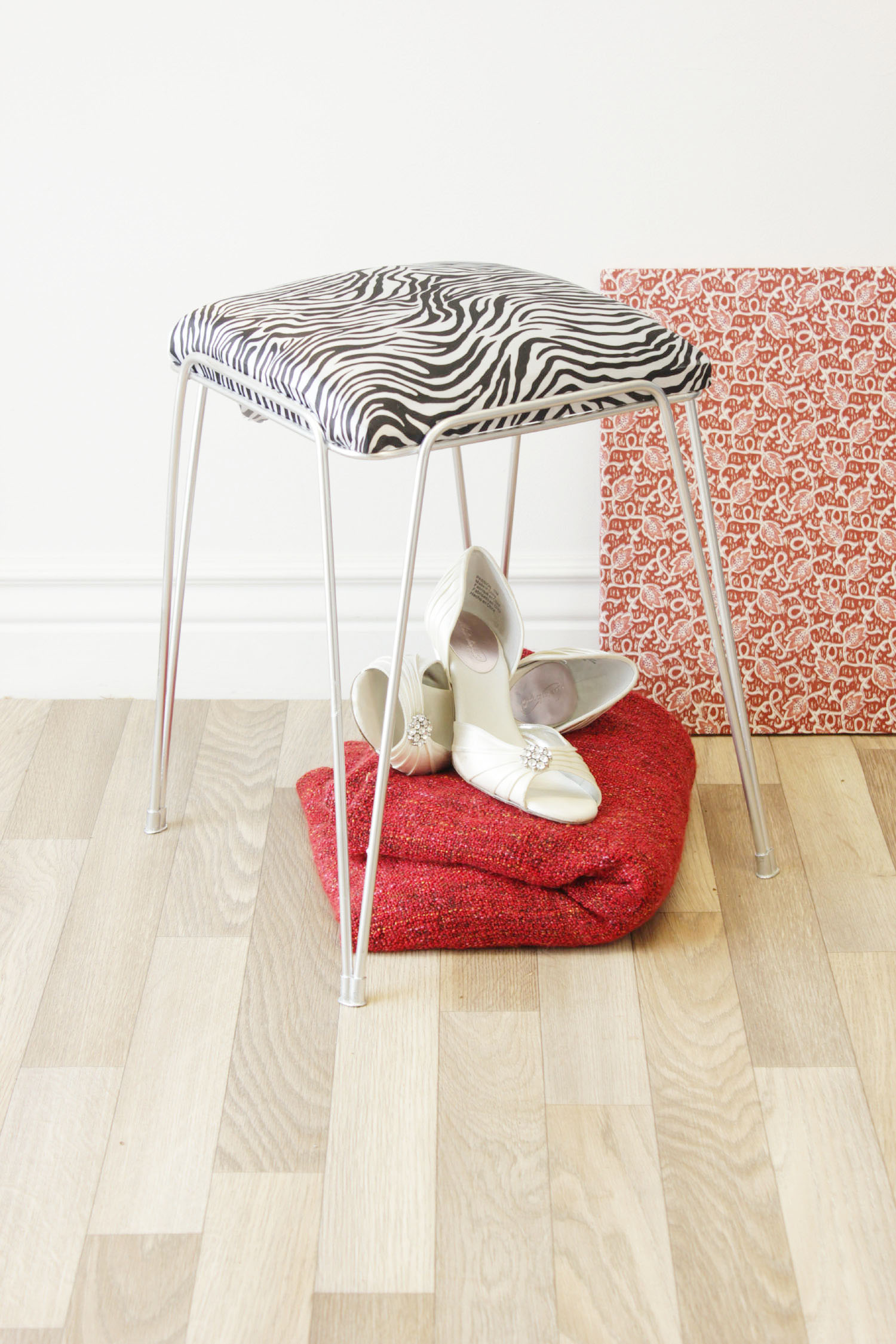 How To Reupholster An Old Stool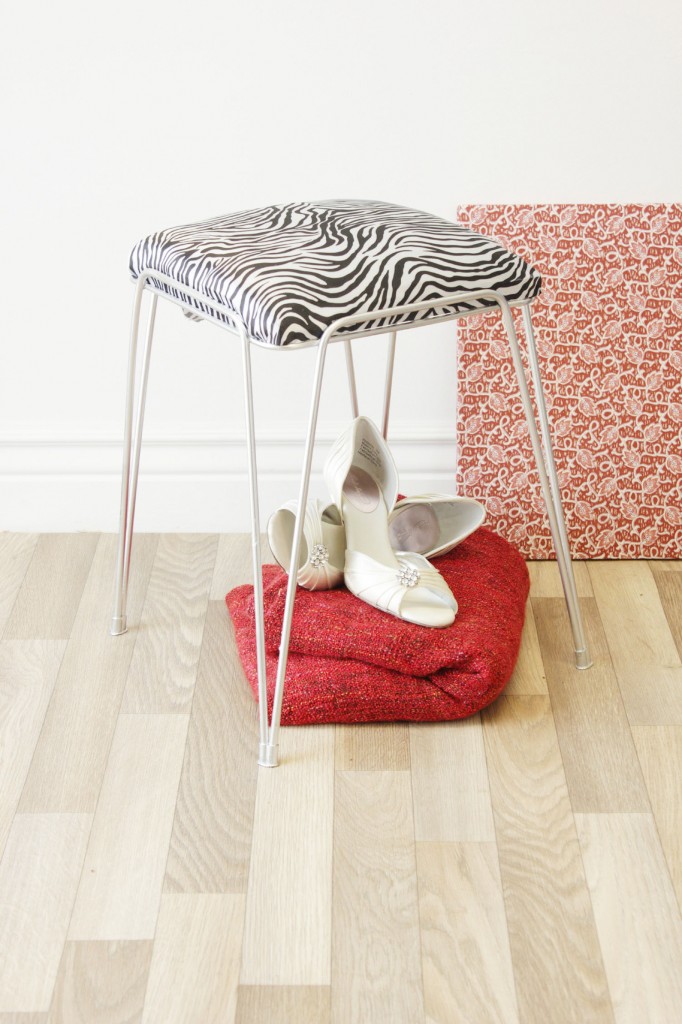 Dear Marc:
I enjoy reading your column! I have an old stool (chair height) that needs some TLC. It's old and ratty and I've had it for over twenty years. It's one of those small armless stools that gives extra seating when friends come over. I've never reupholstered anything, can you walk me through the steps?
Joel
Dear Joel:
I think the art of reupholstering is one that everyone needs to be able to appreciate. Who doesn't have a piece of furniture that needs a little TLC and a whole lot of love? Or rather fabric, staples and elbow grease.
Now I say this with caution: I don't recommend that your first reupholstering attempt be a complicated piece such as a french provincial chair. As Doctor Marvin suggests to Bob (Bill Murray), in the 1991 blockbuster hit, What About Bob, "Baby steps". Therefore lets the doctor's advice and try reupholstering a small piece such as a chair seat or, in this case, a lovely stool.
Supplies:
Stool with upholstered top
Flat screwdriver
Needle nose pliers
Heavy duty stapler
Upholstery fabric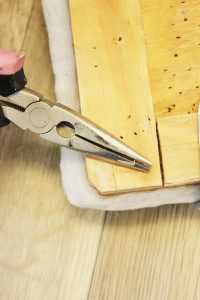 Step 1:
Remove the seat from the stool. Flip it upside down and, using a flat screwdriver and pliers, remove the fabric covering the seat.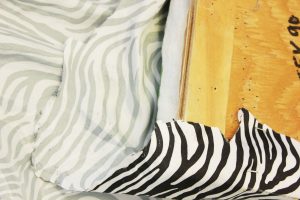 Step 2:
Lay the new piece of fabric under the seat. Cut the piece of fabric in a larger square than the size of the seat leaving ample fabric in each direction to cover the sides and partly under the seat.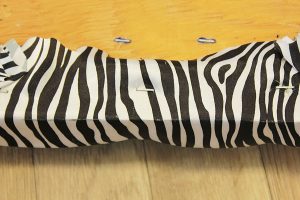 Step 3:
Starting on one side, staple the new fabric to the bottom of the seat. Then move on to the opposite side. You will want to stretch and staple the fabric to that end as well. Once the two opposing ends are secured, repeat the same process for sides three and four.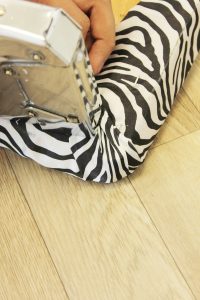 Step 4:
Think of the corners as when you are wrapping a gift. You want to staple each side to the corner so that you can form a "peak", then fold the peak and staple it to the back of the seat. Screw the seat back to the metal base and you now have a beautiful Zebra print (in this case) stool!