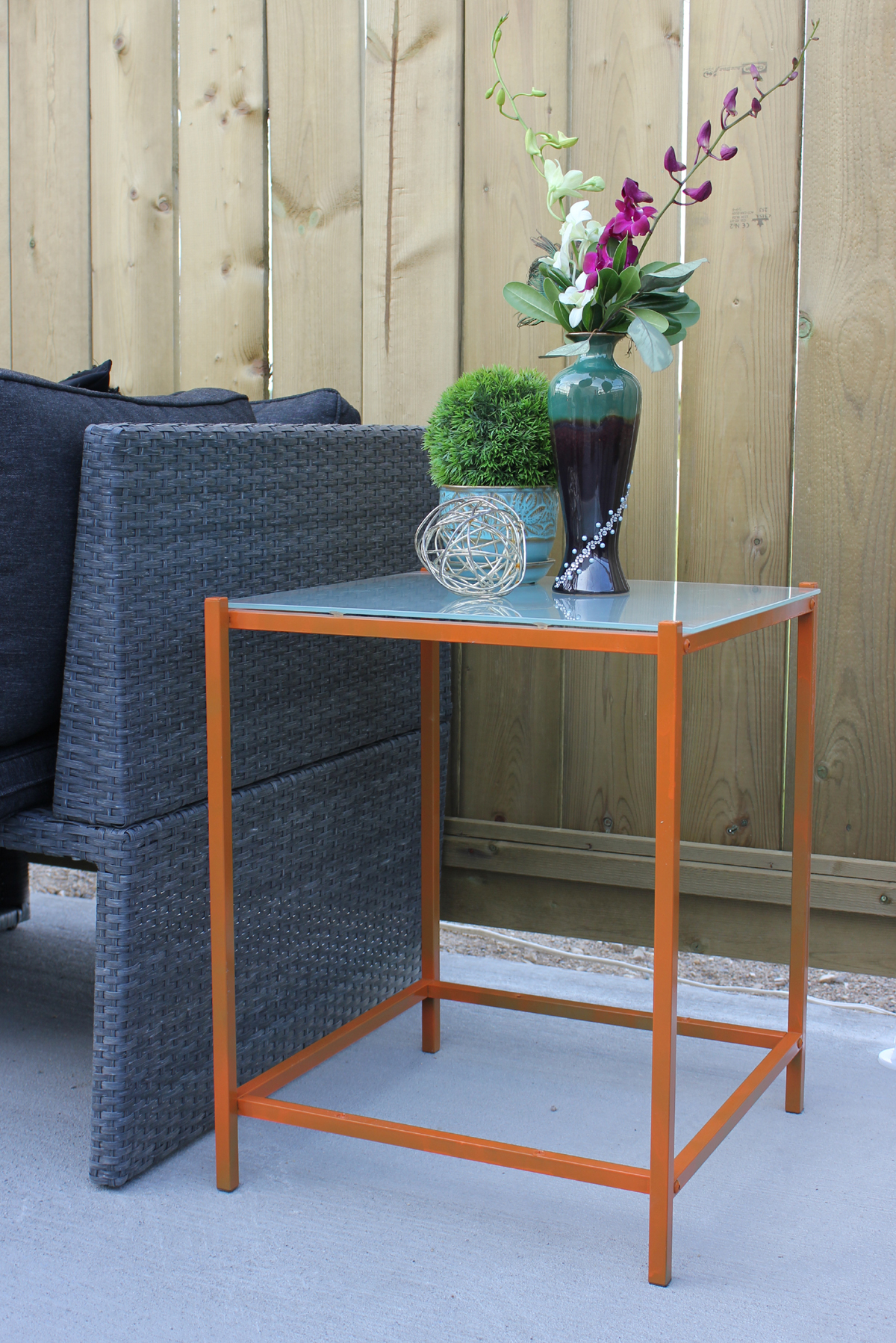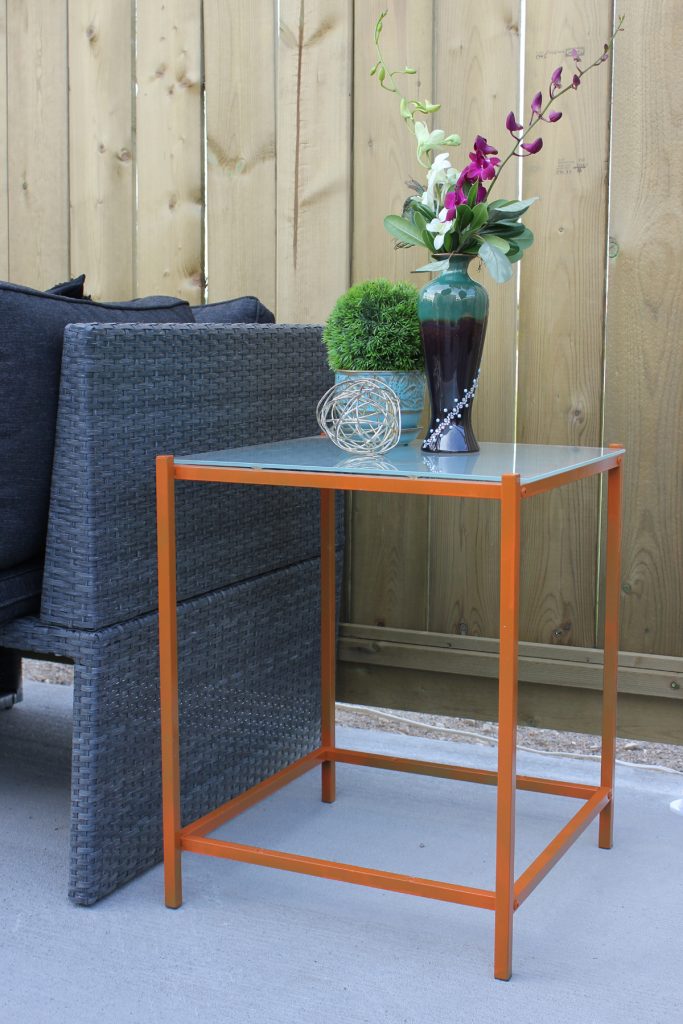 Dear Marc:
While remodeling our family room, I decided to get rid of a set of coffee table and side tables. They have glass tops and metal frames. Should I part with them or do you have a repurposing project for them?
Monica
Dear Monica:
Remodeling projects are fun as we usually find great supplies for repurposing projects!
In the beautiful weather we've been having, I've been in full "Summer mode". I'm spending my time outside making great DIY projects for my patio and garden.
Indoor furniture made of durable and weather-proof materials such as glass and metals make great repurposing supplies.
For instance, with a little paint and some spare time, those drabby metal tables can be transformed into fabulous outdoor tables.
Supplies:
– Metal with Glass Top Tables
– Outdoor Paint (Colour of your Choice)
– Primer
Step 1:
Remove the glass from the table top. Sand and prime the table.
Step 2:
Paint the table in the colour of your choice.
Step 3:
Replace the glass on the table top.
Step 4:
Voila! This old table has been transformed into a fabulous outdoor accent!