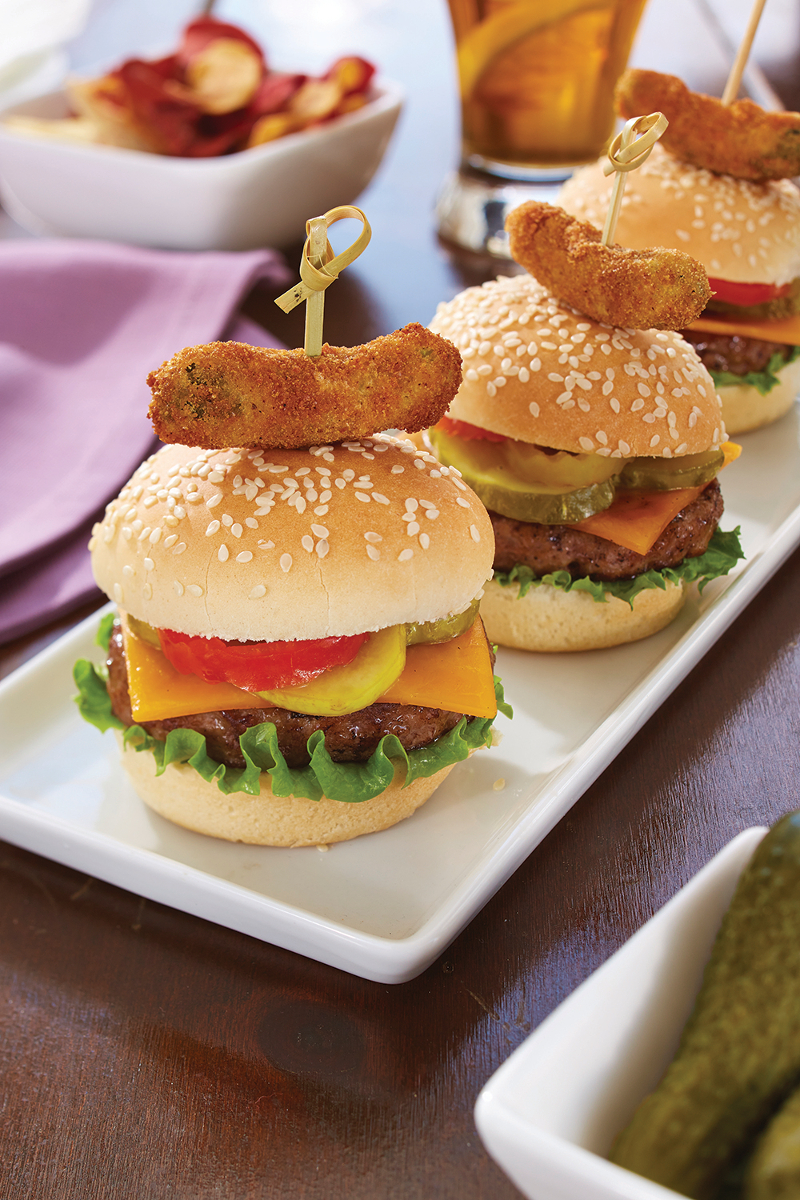 Grill and Garnish Your Burgers to Satisfy Every Taste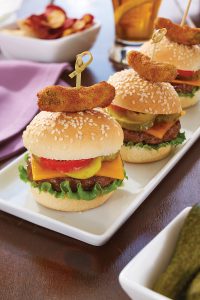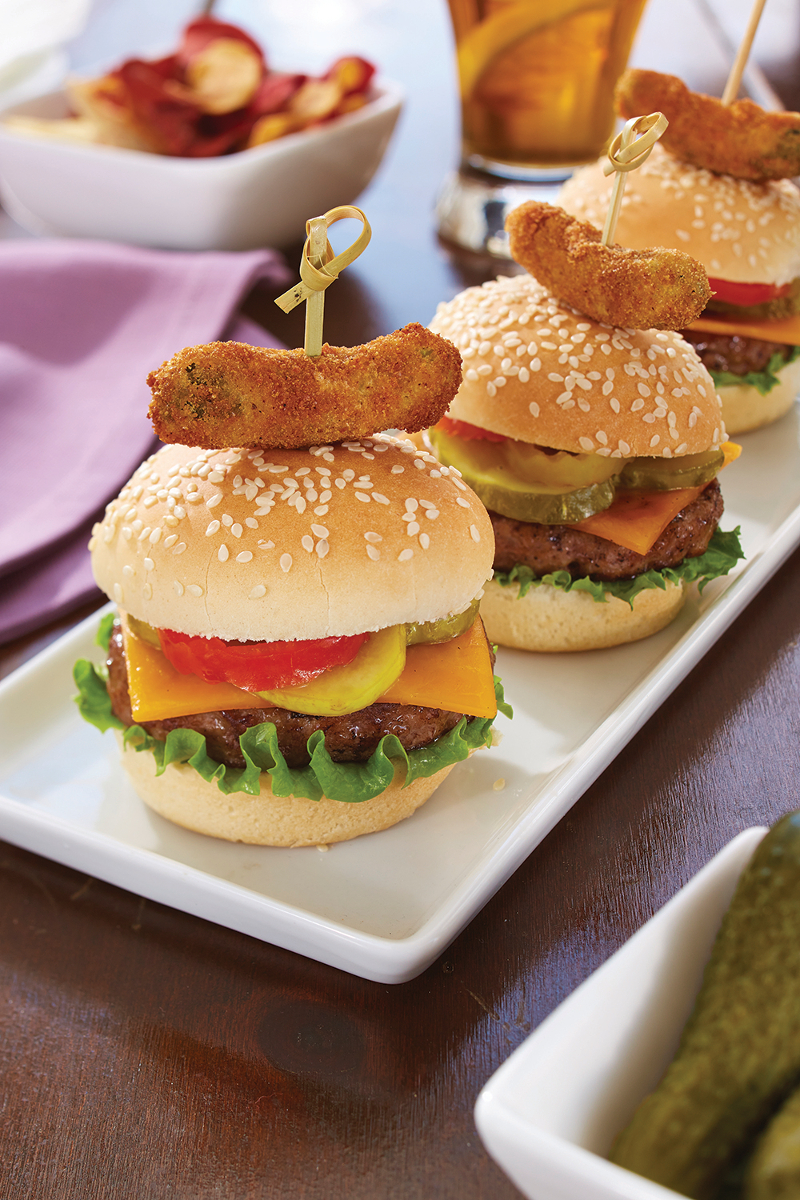 Amidst the laughter and joy of an outdoor summer barbecue, nothing satisfies hungry guests more than a perfectly grilled and seasoned burger. On a hot, summer day, who can resist biting into a juicy patty atop a soft, toasted bun, adorned with sweet and savoury condiments as well as the satisfying crunch of a dill pickle?
When looking for crowd-pleasing recipes to serve at your next backyard cookout, impress your guests with either of these dill-icious recipes from Bicks.ca:
The High Flyer Bick's Burger
This burger is piled high with creamy avocado slices, crunchy pickles, smoky bacon and a sweet pineapple ring that will take your burger's flavour to new heights this summer.
1 brioche bun, lightly toasted
2 tbsp (30ml) cream cheese
1/4 cup (50ml) micro greens or salad greens
1 slice red onion
1/4 avocado, sliced
3 slices bacon, cooked crisp
1 burger, cooked
1 tbsp (15ml) Bick's Sweet Green Relish
1 slice pineapple
2 tbsp (30ml) Bick's Hot Pepper Rings
2 Bick's Sandwich Savers Hot n' Spicy Pickles
1 tsp each (5ml) mustard and mayonnaise, optional
Spread cream cheese evenly on top and bottom buns. Layer remaining ingredients.
Stampede Summer Sliders
Perfect for a barbecue party, these bite size burgers are loaded with toppings and garnished with an irresistible deep fried pickle! They may be small in size but they are sure to be a very big hit.
1 slider bun, toasted
1 tbsp (15ml) BBQ Sauce
1 small cooked beef burger, topped with cheddar cheese
1 tsp (5ml) finely chopped onions
2 Bick's Hot Pepper Rings
2 Bick's Yum Yum Pickles
1 fried Bick's Garlic Baby Dill Pickle, for garnish
Assemble burger. Garnish with pickle
Prep Time: 5 minutes
Makes: 1 burger
Spread bottom bun with BBQ sauce and relish. Top with burger and remaining ingredients. Garnish with fried pickle.
Tip: to fry pickles, quarter them, toss in flour seasoned with chipotle chili powder, dip in egg, and dip in seasoned breadcrumbs. Fry in oil on all sides until crispy.
www.newscanada.com