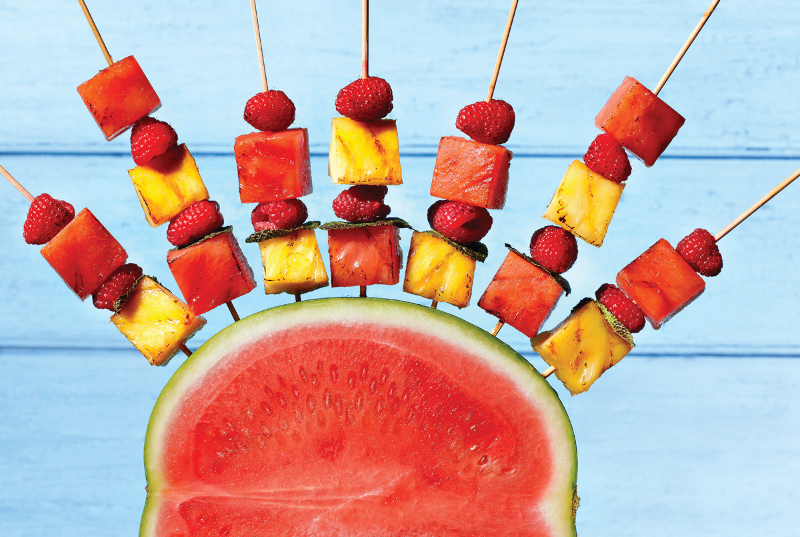 Grilled Watermelon Skewers with Balsamic Vinegar and Black Pepper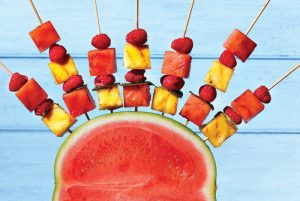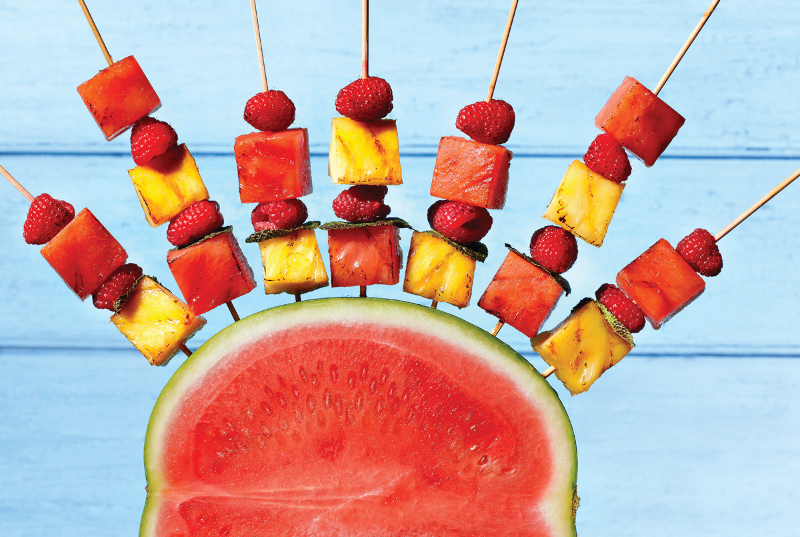 Everyone's familiar with classic barbecue staples, like hamburgers, sausages and corn on the cob, but have you ever thought of grilling fruit? The result is surprisingly delicious, and makes for a fresh snack or light dessert after a calorie-packed meal. Grilling experts at Walmart suggest this grilled watermelon recipe for a buzzworthy dish at your next barbecue.
Serves 3
Ingredients
6 bamboo skewers
1/4 large seedless watermelon, rind removed, cut into 2-inch cubes
Freshly ground black pepper
1/4 cup best quality balsamic vinegar
Directions
Preheat grill to high.
Thread 5 to 7 watermelon cubes onto each skewer, leaving 2 inches exposed to make a handle. Season with pepper.
Grill skewers, lid closed, 1 to 2 minutes per side, or until hot and grill-marked. Brush each side with balsamic vinegar and grill another 15 seconds per side. Serve immediately.
If you're feeling adventurous, try experimenting on the grill with other fruits, or livening them up using your favourite sweet or spicy sauces.
Additional recipes and barbecue ideas can be found at walmart.ca/discoverfresh.
www.newscanada.com