How to Build an Epic Burger | Summer Grill Recipe
Loading advertisement...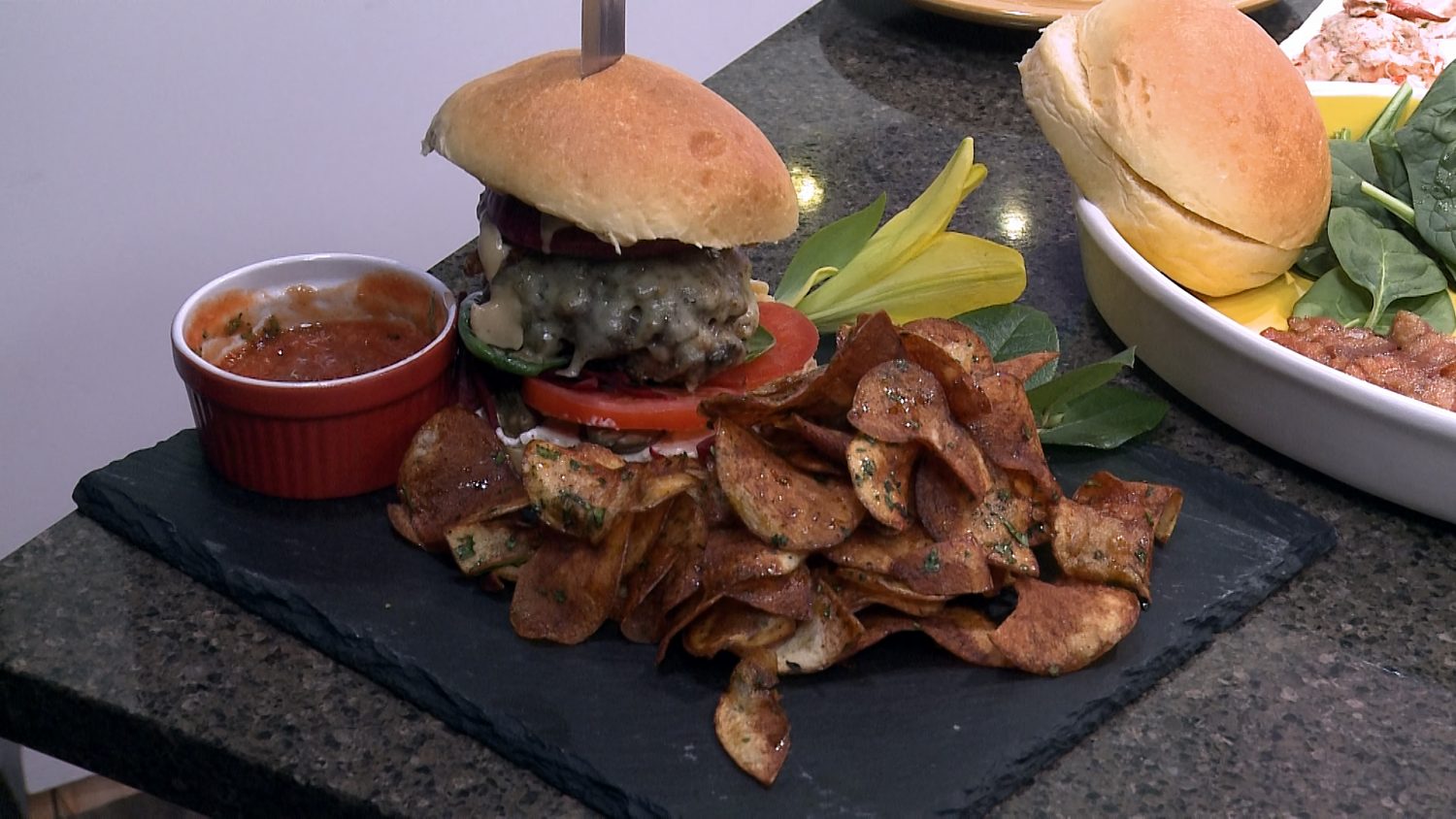 Up next
Expert Advice: Your Home Automation Questions Answered
Cancel
How to Build an Epic Burger | Summer Grill Recipe
If your general mentality when it comes to burgers is go big or go home, this segment of The Marc and Mandy Show might be right up your alley! In lieu of Father's Day, Chef Melissa Makarenko shows Marc how to create a juicy, delicious Epic Burger with gourmet toppings and condiments.
What you'll need: 1 lb ground beef, 1/4 lb ground pork, 5 cloves garlic, 1/4 cup red onion (diced), 2 tbsp chiffonade parsley (chopped fine), 2 long sprigs rosemary (chopped fine), 1 egg, salt, pepper
Step 1: Combine Ingredients
In a bowl, combine ground beef, pork, salt, a cracked egg, red onion, parsley, rosemary, and pepper. Use your hands to mix the ingredients up. You want to combine and mix your ingredients quickly, to avoid over mixing your meat. If your meat is over-mixed, your patties will become shrunken and tough when you cook them.
Step 2: Form Patties
Using your hands, begin to form your patties. The patties should be about the size of your palm.
Step 3: Sear Patties
Once you've formed your patties, you can begin to cook them by heating a cast-iron pan with butter. Toss the patties into your pan. TIP If you prefer, you can also grill the patties, rather than searing them on a skillet.
Step 4: Build The Burger
Build the burger using a brioche bun (or other bun of your choosing), and fixings – also of your choosing. Chef Melissa recommends truffle mayo, fried pickle chips, pickled beets, lemon cream cheese, smoked oysters, tomato, salt, pepper, lettuce, spinach, grilled balsamic onions, and bacon.