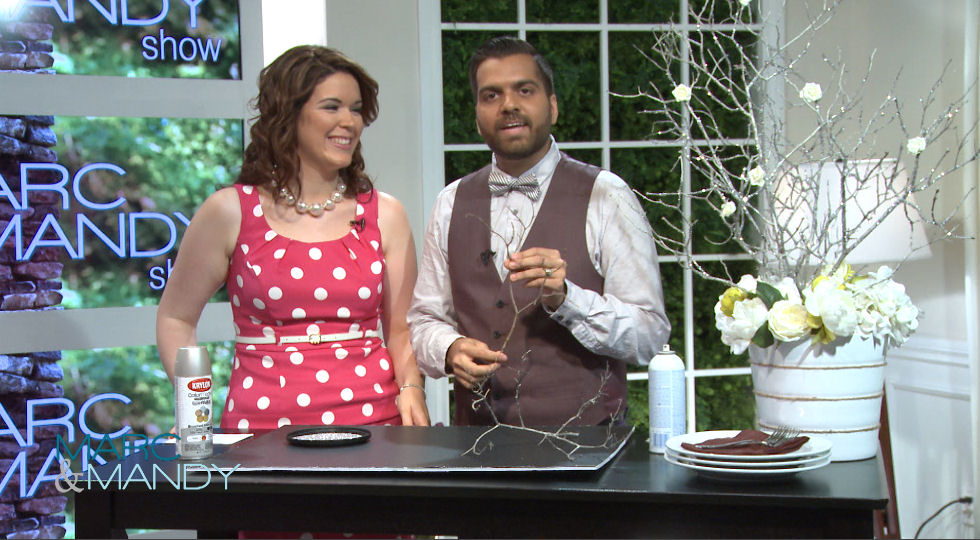 Marc's Elegant DIY Dinner Party Centerpiece
Material list
Branches
Krylon ColorMaster spray paint (Nickel)
Spray glue
Craft sparkles
Container of your choice
Floral foam or newspaper
White silk flowers (peonies and roses)
Miniature rose
Hot glue gun
Step 1:
Cut a few tree branches. Soak them in bleach for an hour and let dry.
Step 2:
Apply two coats of spray paint to the branches using Krylon ColorMaster in a nickel finish. Let dry.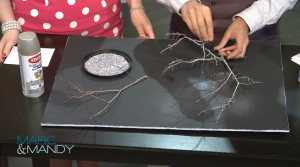 Step 3:
Coat the branches with spray glue and dust sparkles over them.
Step 4:
Place a piece of floral foam at the bottom on the container. Stick the branches in the foam to secure them in place. For added structure, add newspaper around the floral foam.
Step 5:
If desired, add miniature roses on the branches. Depending on the pre-built adhesion options that the flowers come in, you may need a hot glue gun to adhere them to the branches.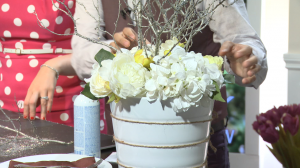 Step 6:
Add florals around the branches and voila, you have a beautiful designer centerpiece to display at your dinner party!