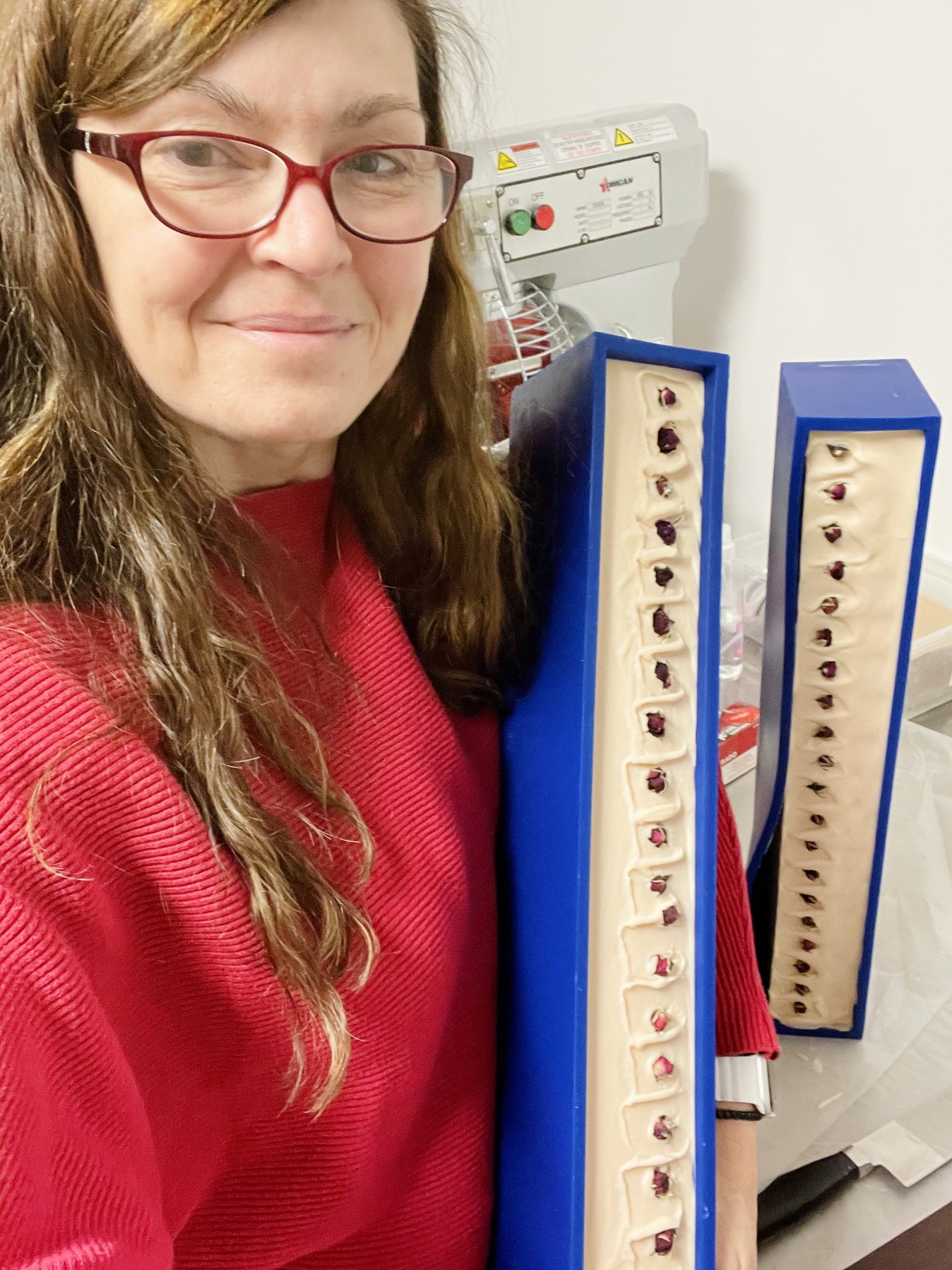 Melanie Forsyth TRENDSETTER
Melanie, a former lab assistant, started Crafted Bath after watching online videos and falling in love with the art of soap making. Inspired by her customers and their experiences with her products, Melanie continuously improves her products and creates new offerings as well. Previously the secretary on the Board of Directors for the Canadian Guild of Soap Makers and Candlers, she is now enrolled in a professional organic skin care formulation diploma program. "Your skin is your largest organ." says Melanie "Take care of it and use good products that are safe and nourishing!"
Melanie launched Crafted Bath in December 2015, selling through local handmade groups online. Over the past 8 years, the company has grown by using only the highest quality cosmetic grade ingredients. Crafted Bath offers something for everyone, including fun, irritant free products for children. Crafted Bath is also certified cruelty free by Leap Bunny. Having recently moved into a commercial space, Melanie is now able to expand her product line to include new skin care and giftable collections as well!
CANADIAN HOME TRENDS: If you could have lunch with any one person in the world, who would you pick and why?
MELANIE FORSYTH Steve Irwin. He lived and died a fearless life dedicated to what he was most passionate about. I really admired that about him, he had a get up and go attitude and ambition that never quit. I would have loved to just experience his energy and drive over a lunch.
CHT Do you have a favorite holiday memory?
MF Christmas dinner at my grandmas house. My most favorite memory was of all the family together and the food and happiness everyone shared. I think the tradition of just getting together with everyone left heartwarming memories that have stuck with me.
www.craftedbath.ca