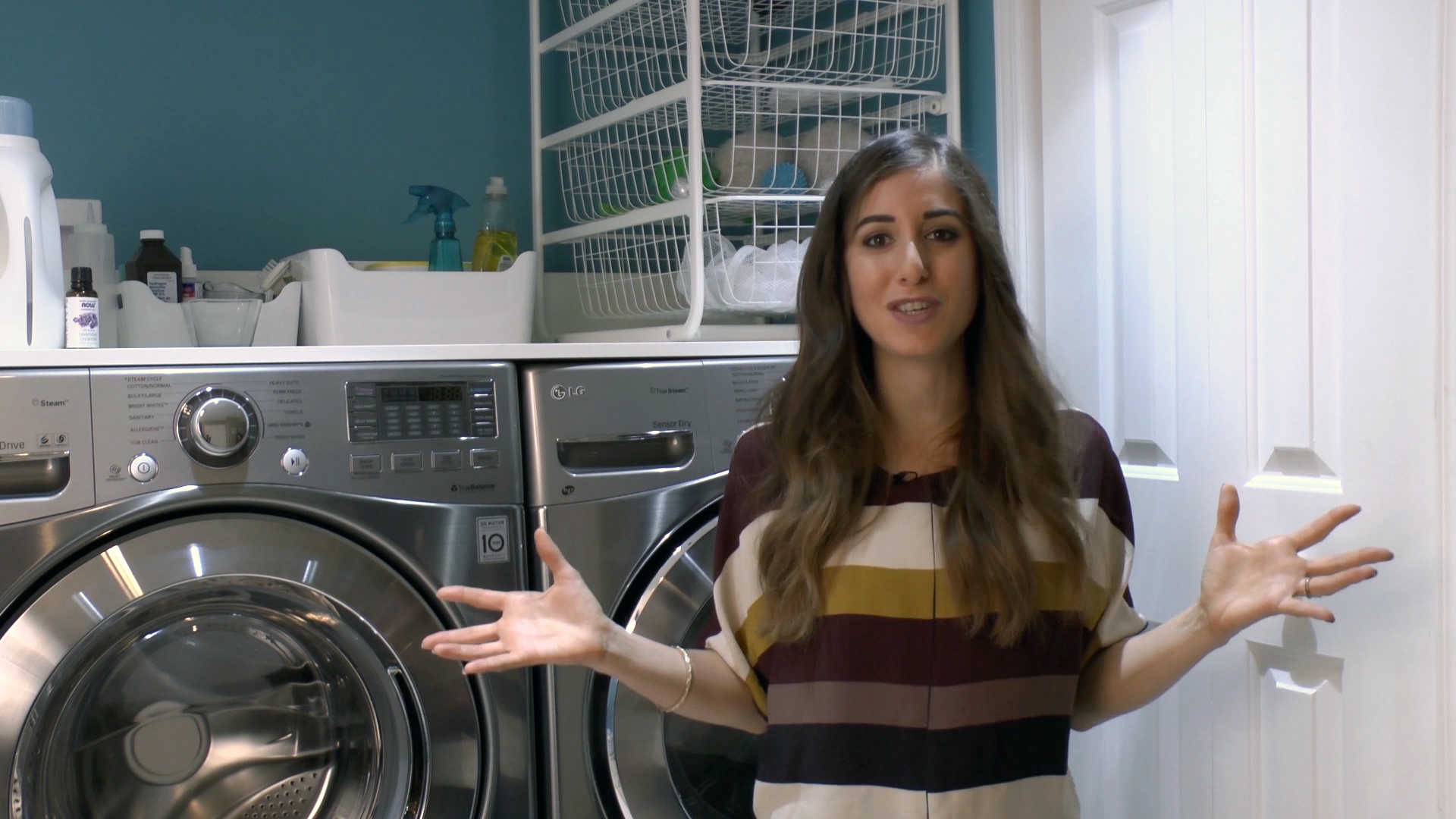 Melissa Maker's Laundry Room Tips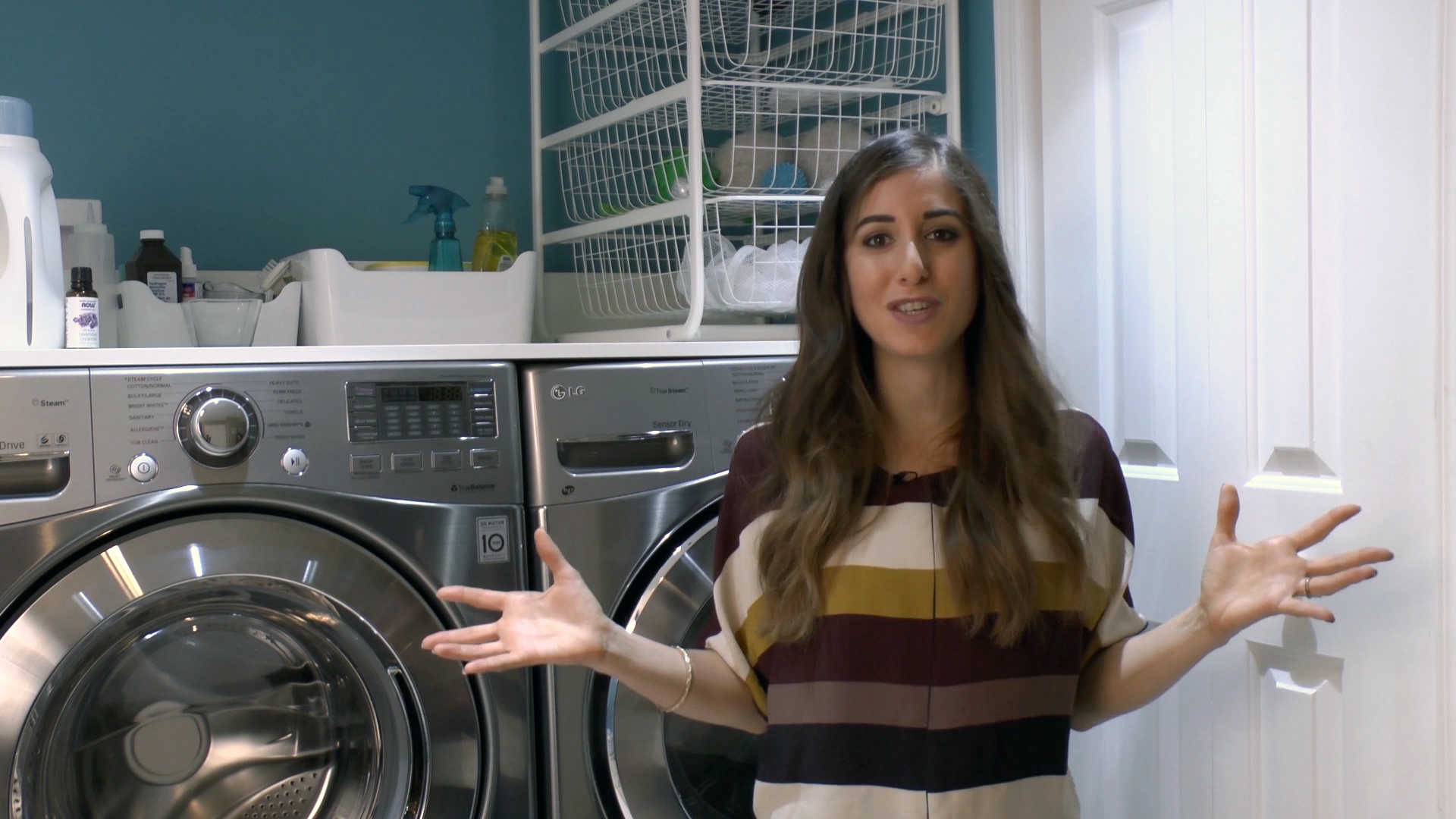 Your laundry room can become a crazy catch all for all kinds of things, but with a little bit of planning and organization, you can create a space that helps support you in doing your laundry in an efficient way. Melissa Maker shares some tips on doing just that.
One way to keep your laundry room in ship shape is to have a place for everything. Try a tri sorter – colours in one bin, whites in one bin, darks in the third bin – which is a great way for everybody in the family to know exactly where their clothes can be deposited, saving you the hassle of sorting come laundry day.
You want to have a separate bin for towels, the reason being that the fabric that the towels are made of (terry) can produce pilling on your other clothes.
Melissa also suggests keeping a couple of large buckets or containers by your washing machine for lost socks and other knickknacks that you might find in clothing pockets.
If you're finding that you're forgetting to take your laundry out of the machine soon enough, leaving them with that distinct mildew smell, Melissa has a great tip for that: Simply rewash the clothing with vinegar only. About a cup of it is good, and you want to wash it on the hottest setting your clothing can handle. When that's done, run through another load with detergent and about a cup of baking soda. This will help work out any unwanted odours. If you are someone that's prone to forgetting laundry in the machine, you can preemptively add about five drops of lavender essential oil to the detergent before you run through your load. This is a little bit of extra insurance and will prevent that mildew smell for at least a couple of days.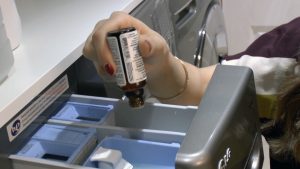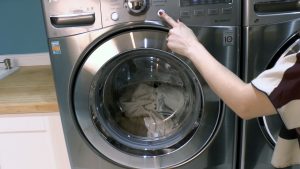 Finally, try to create a routine for the entire family so that laundry never gets out of control. For example, have everybody collect and fold and put their laundry away while dinner's being made. That way by the time everyone's ready to sit down and eat, all the laundry process is done.
With a little bit of organization and planning, your laundry room doesn't have to be a disaster zone.