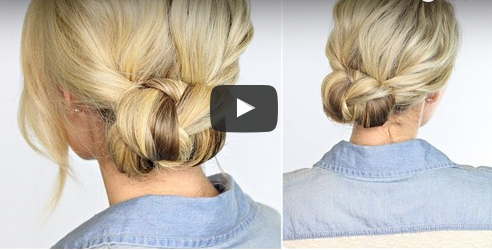 Office-Ready Hair in 5 Minutes or Less
You know those mornings when your in a hurry to get to the office and you don't really have time to do your hair? Well, we are going to fix that. The following are videos of 5 minute or less hair tutorials that are office-appropriate!
2 Minute Elegant Bun Tutorial: This is a super cute and definitely office ready hairstyle that is easy to do.
5 Minute Ponytail Routine: So easy to do! It looks great and no one will know you did it in 5 minutes!
5 Minute Lazy Curls for the Office: Gorgeous curls in only 5 minutes!
2 Minute Fancy Pony Braid: It says for school, but you can use this quick and easy hairstyle for the office too!
Twisted Updo: Love this hairstyle!
Beautiful Braided Bun: So lovely!
Angel Wings Half Updo Hair Tutorial: Very easy to do and looks great!