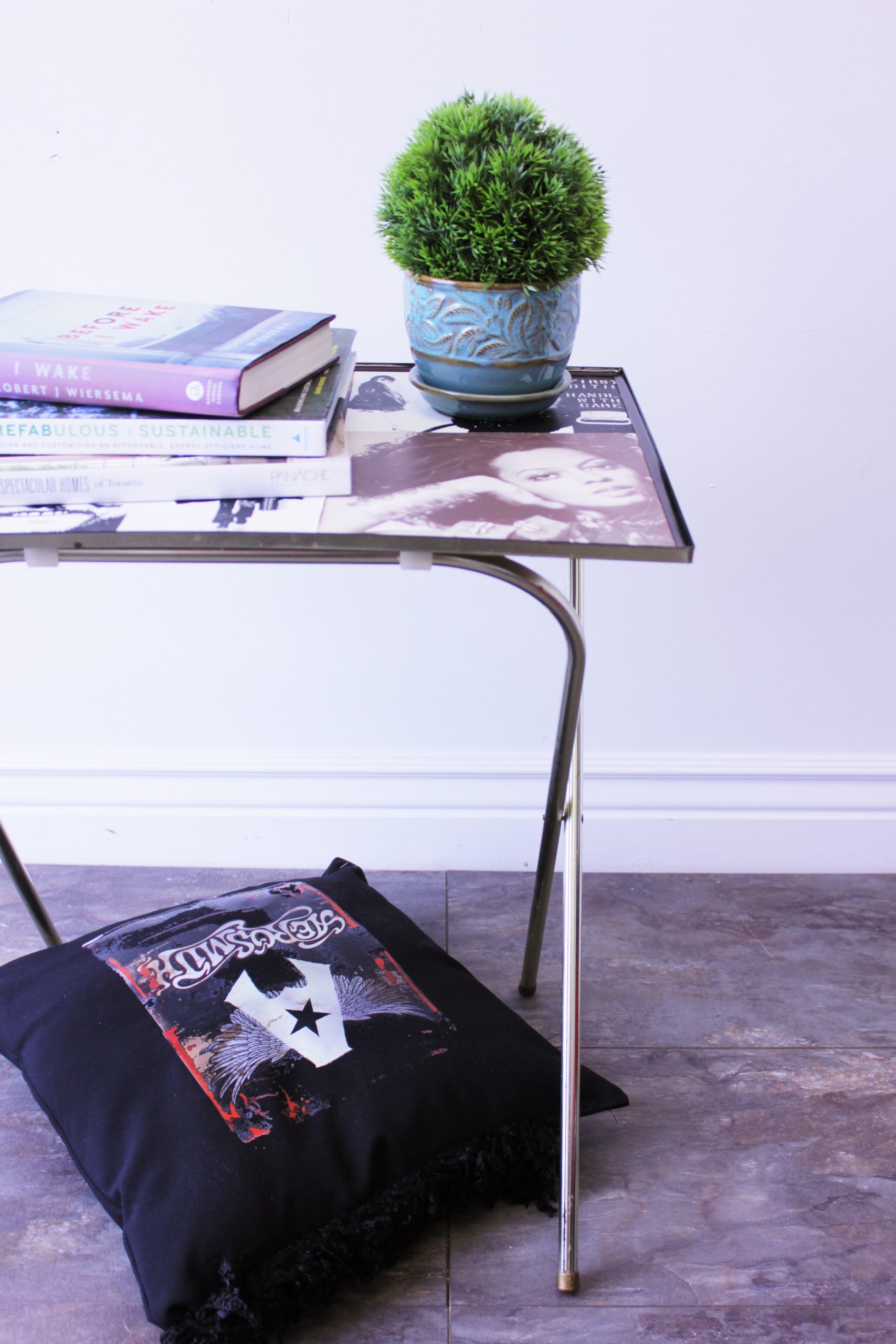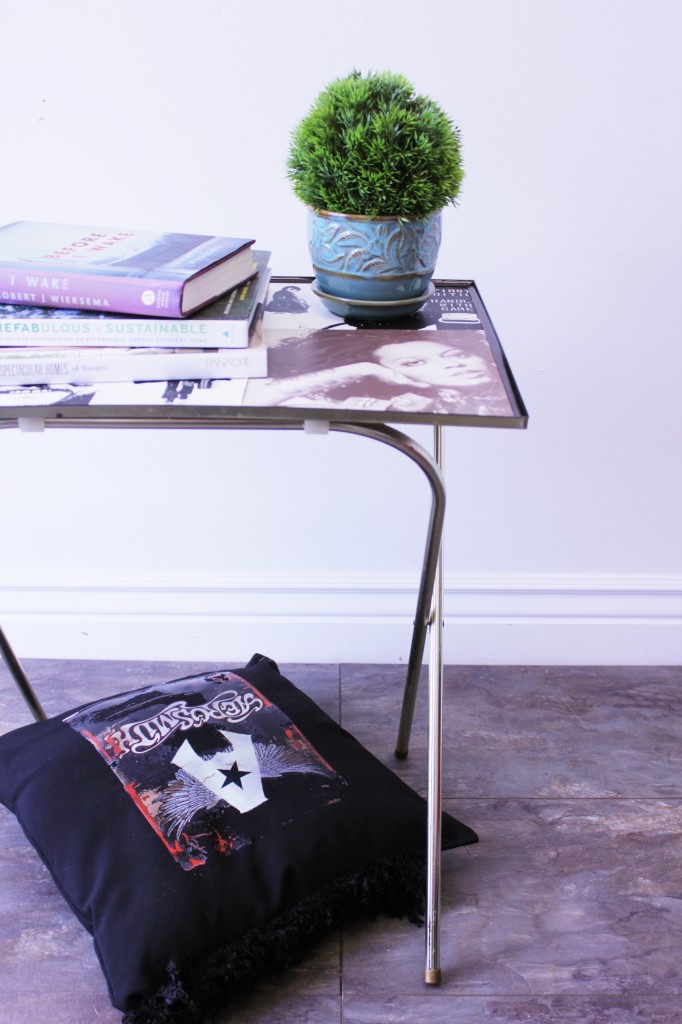 Dear Marc:
I inherited my mother's old records. I remember many times listening to them as we baked on Saturday mornings when I was a little girl. She left them to me but I don't have a record player. I'd like to have them displayed in my home. Do you have ideas on how I can repurpose them?
Tiffany

Dear Tiffany:
We all remember singing along to our favourite records. Seems like ages ago that every house had a record player but we can still reminisce of the good ol' days.
As time has passed and our old records have been replaced by technology, it's nice to find ways to showcase these vintage memorabilia in our homes. A few years ago, I myself repurposed old record covers into a tabletop. It was a quick and simple project and what came out of it could be described as a cute rock and roll side table.
Supplies:
– Album covers
– Table
– Matte gloss finish
– Doubled sided tape
– Quart of Black paint (Quart of Para Paints' Forge Black – P2143-41)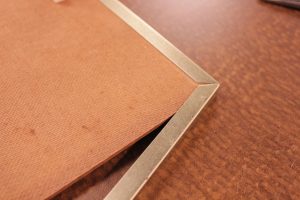 Step 1:
Remove the metal edging of the table and paint it black.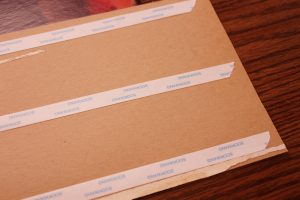 Step 2:
Cut album covers and apply double-sided tape at the back of the covers.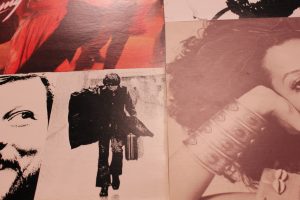 Step 3:
Adhere the covers to the table top.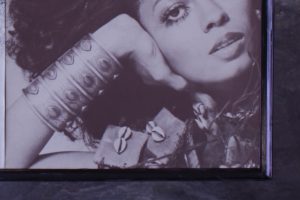 Step 4:
Place the metal edging back on the table top and spray the entire table in a matte finish. This will seal the table.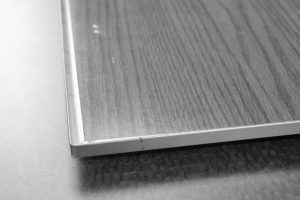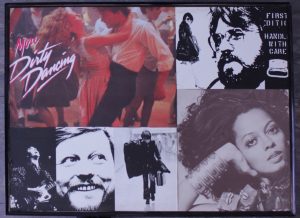 Step 5:
Voila, your mother's old records are now showcased on a beautiful table top.