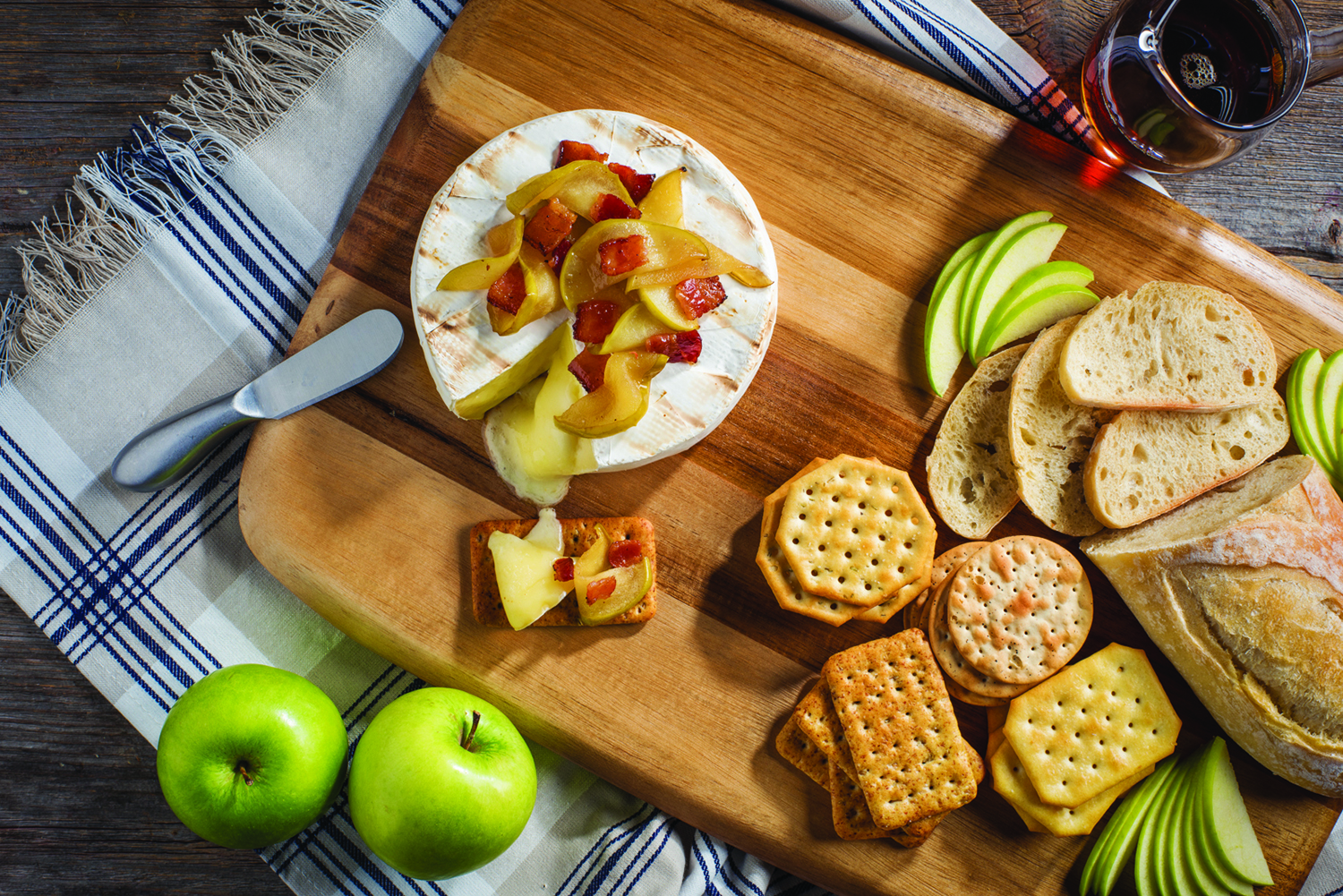 Savoury-Sweet Appetizers Welcome Guests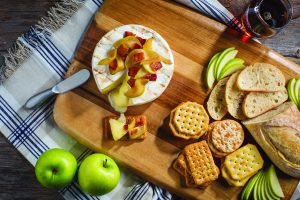 Creamy, buttery brie is always a crowd-pleaser. Warming brie helps bring out its flavour, while pairing it with Canadian apples is a great way to combine some of the best that harvest season has to offer. This appetizer recipe has decadent maple-bacon flavouring that is unique enough to serve when entertaining and easy for any host to prepare. All the ingredients can be found at your local Walmart, making this dish a cost-effective appetizer that's sure to please.
Baked brie with maple-bacon apples
Serves 6
Ingredients:
1 apple, unpeeled, cored, and cut into thin wedges
2 slices thick-cut bacon, cut into 1/2-inch pieces
2 tbsp maple syrup, divided
350g wheel of brie
Crackers or sliced bread
Chopped chives (optional)
Instructions:
Cut apple into thin wedges. Heat a medium frying pan on medium-high. Add bacon and cook 3 to 6 minutes or until crispy. Remove from pan using a slotted spoon. Drain on paper towels. Remove and discard half of fat from pan.
Add apples to bacon fat in pan. Reduce heat to medium-low and cook while stirring often, about 6 to 10 minutes or until apples are very soft. Add reserved bacon and 1 tbsp maple syrup.
Preheat oven to 350°F (175°C). Line a pie dish with parchment paper or aluminum foil. Place brie on top of foil and poke holes in it with a skewer. Spoon apple mixture on top. Bake until cheese is very soft, about 10 to 15 minutes. Drizzle with remaining maple syrup and sprinkle with chives. Serve immediately with crackers.
Tip: You can make the apple topping up to a day in advance, just be sure to keep refrigerated.
Find more Thanksgiving recipe ideas at www.walmart.ca/discoverfresh.
www.newscanada.com