Smokey Eye Look
Loading advertisement...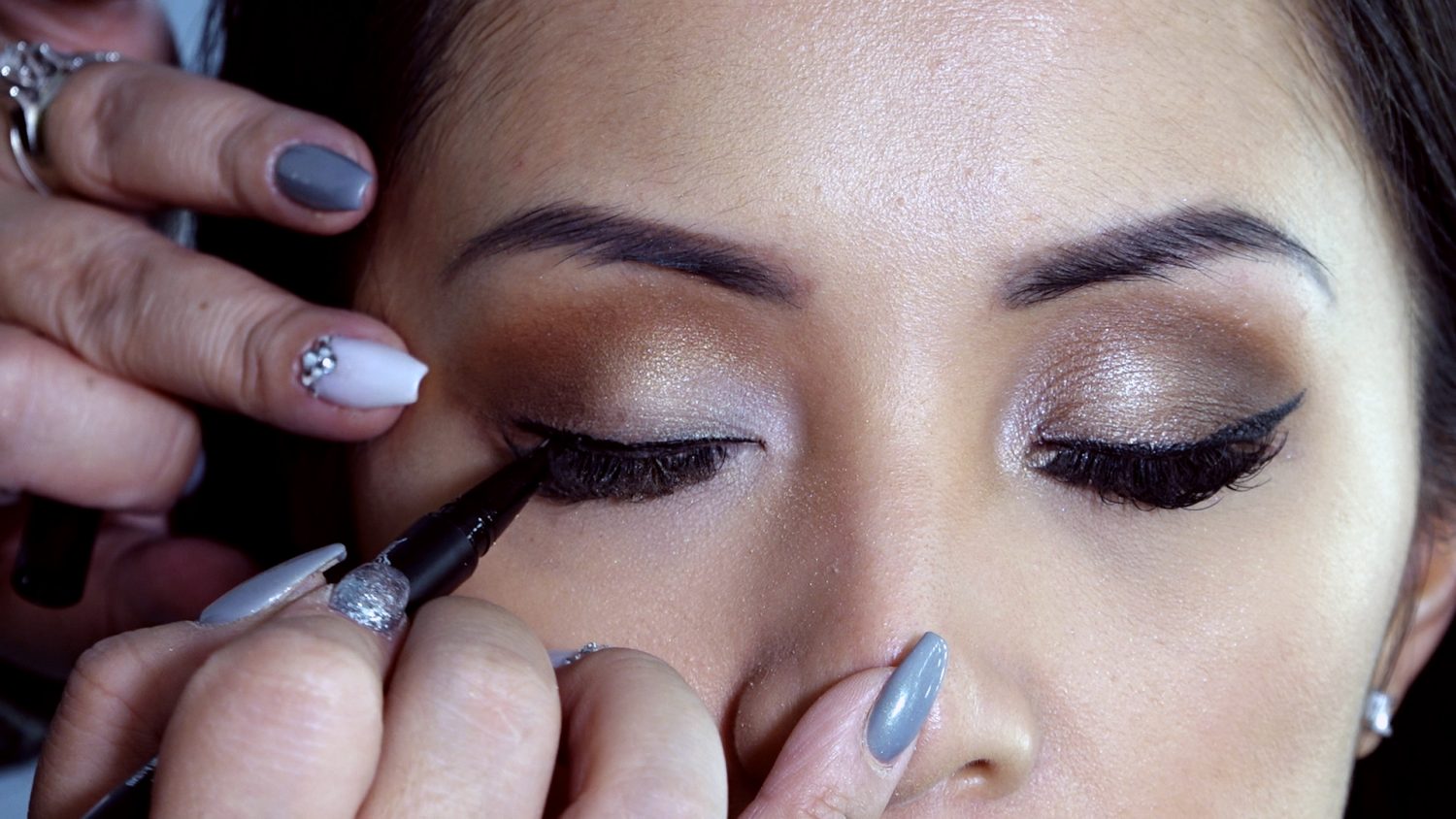 Much like clothing and home decor, makeup is hardly a one-size-fits-all affair
—
and the perfect smokey eye is no exception. Today on
The Marc and Mandy Show
,
Tianna Tran shows M&M viewers how to recreate the same smokey eye look for different shaped eyes.
First of all, smooth eye primer base over the upper eyelid. This is an important step in ensuring the eyeshadow will last. You can also use a skin toned shadow on the top lid as a base.
You can now start applying your colors, such as a warm, orange tone in the crease. Then use a clean brush to blend the shadow into the skin further. You can now go in with a deeper color, such as a darker orange tone. Apply it within the crease.
TIP
The secret to a great eyeshadow look is to use a clean brush at all times.
Next, apply a lighter color, such as a shimmering gold tone, onto the lid. Use a small crease brush to apply a warm brown tone
—
which is a bit darker than the deeper orange tone
—
to the outer "V" of the eye.
To create the smokey look on the bottom lid of eye, apply the original warm, orange tone to the bottom lid in a thin line. You can also use a brown pencil to outline the eye at this stage.
If so desired, apply lashes at this stage, followed by a thin eyeliner wing.
To learn how to recreate this makeup look and more, check out the video above!
Thanks for tuning in to The Marc and Mandy Show! Leave a comment below, We'd love to hear from you!
Keep in Touch with Us… Everywhere!