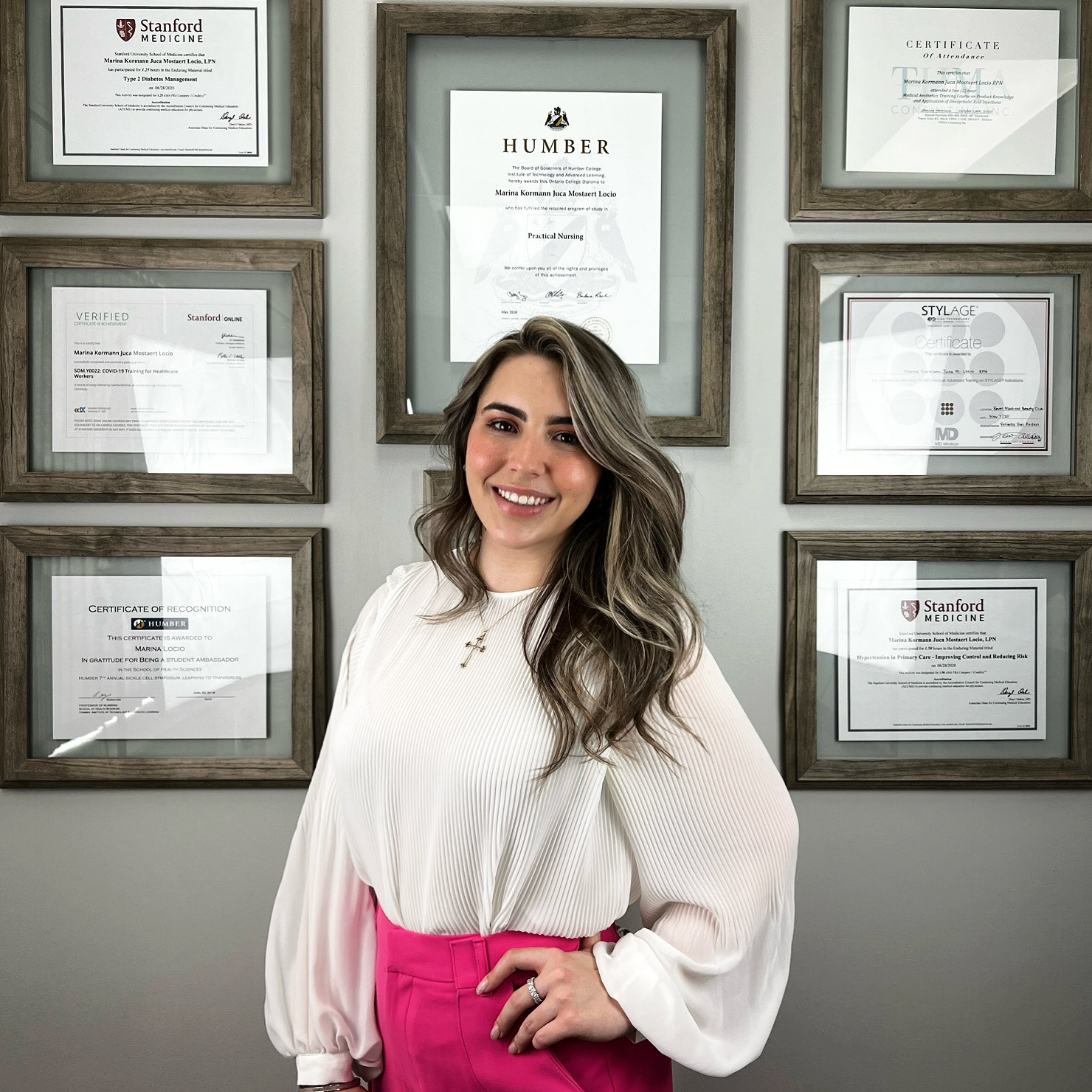 BEAUTY EXPERT MARINA LOCIO SHARES THE DETAILS YOU NEED TO KNOW ABOUT THESE FOUR POPULAR BEAUTY TREATMENTS!
BOTOX: The main purpose of neuromodulator injections is to prevent and treat wrinkles or fine lines that are a result of muscle movement. It is one of the most effective ways to rejuvenate the skin and is a great non-surgical treatment option for reducing the appearance of fine lines and wrinkles. At ML Aesthetics Clinic, we use Xeomin Cosmetic, which is a purified botulinum toxin that allows for more natural results.
FILLERS: Hyaluronic acid fillers, otherwise known as dermal fillers, are used to restore or add volume to specific facial regions. Aside from the plumping effect, hyaluronic acid fillers can also be used for contouring certain areas of the face. It's a quick and easy way of enhancing your already beautiful features. We analyze the anatomy of your face before anything else and advise you on how and what we can do to achieve subtle and natural results.
MICRONEEDLING DP4: Microneedling is a procedure that injures the areas treated and allows the body to work its magic and repair itself. It's a controlled stimulation that creates tiny, microscopic injuries on the skin and your skin's selfrepairing process promotes collagen and allows products to penetrate deeper into the skin for effective results. At ML Aesthetics Clinic, we use the Dp4 from DermapenWorld which is an industry-leading device for this procedure, and it's 104% faster than the other micro needling pens on the market.
CHEMICAL PEELS: Chemical peels cause intentional damage to a certain layer of the skin with the goal of stimulating new tissue to enhance the skin's texture and tone. These peels have different grade levels depending on the severity of your concerns and facial intentions. Chemical peels can help those with acne-prone skin and are also fantastic for reducing the appearance of larger pores. – Marina Locio, www.mlaestheticsclinic.com