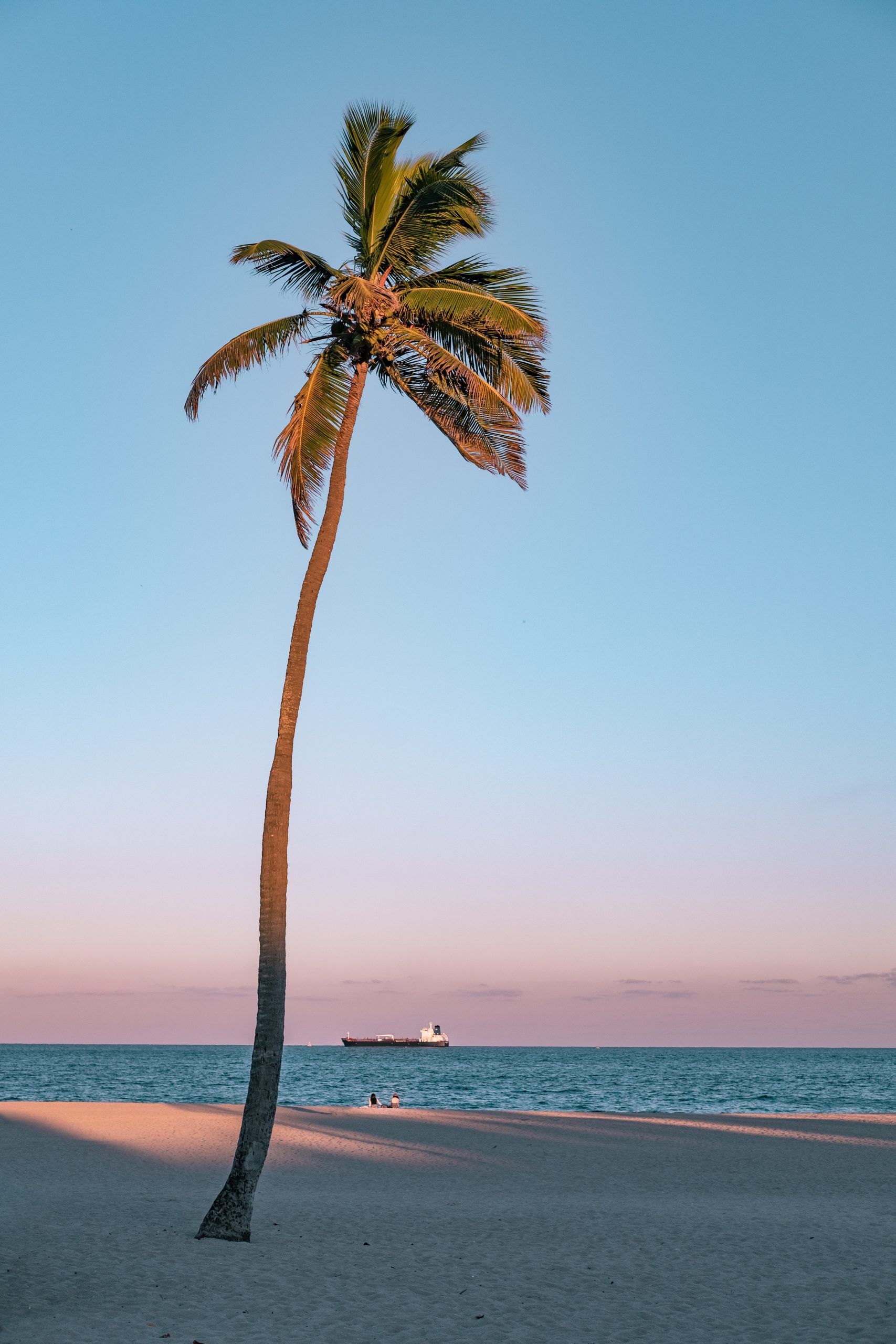 BEACH HAIR
For a stress-free day at the beach or working on the yard this summer, pull your hair back with a stylish claw clip! Look great while keeping those pesky fly-aways under control.
These stunning claw clips, available in a variety of summer worthy colors and styles, are a must have for your purse and beach bag this summer! Order a few so you can mix and match all summer long!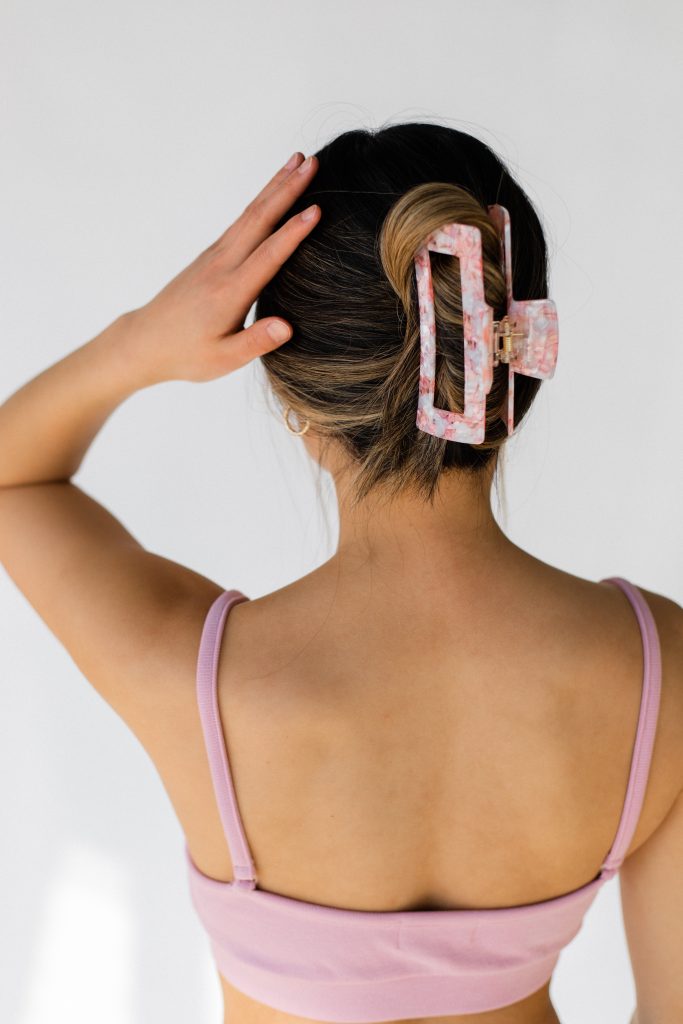 Pixie Woo, www.pixiewooshop.com
SPEND LESS TIME SHAVING
Spend less time shaving and more time in the sun this summer with the Sugarmoon at home sugaring kit.
Sugaring Take Home Kit, SUGARMOON's first professional take-home sugaring kit gives you everything you need to be successful. With over 20 years of experience in the art of body sugaring, we've taken all our knowledge and packed it into this handy at home experience.
The kit is perfect for travel and easy to use on all body parts including legs, bikini/brazilian, underarms, face and torso. Live your sweetest life this summer!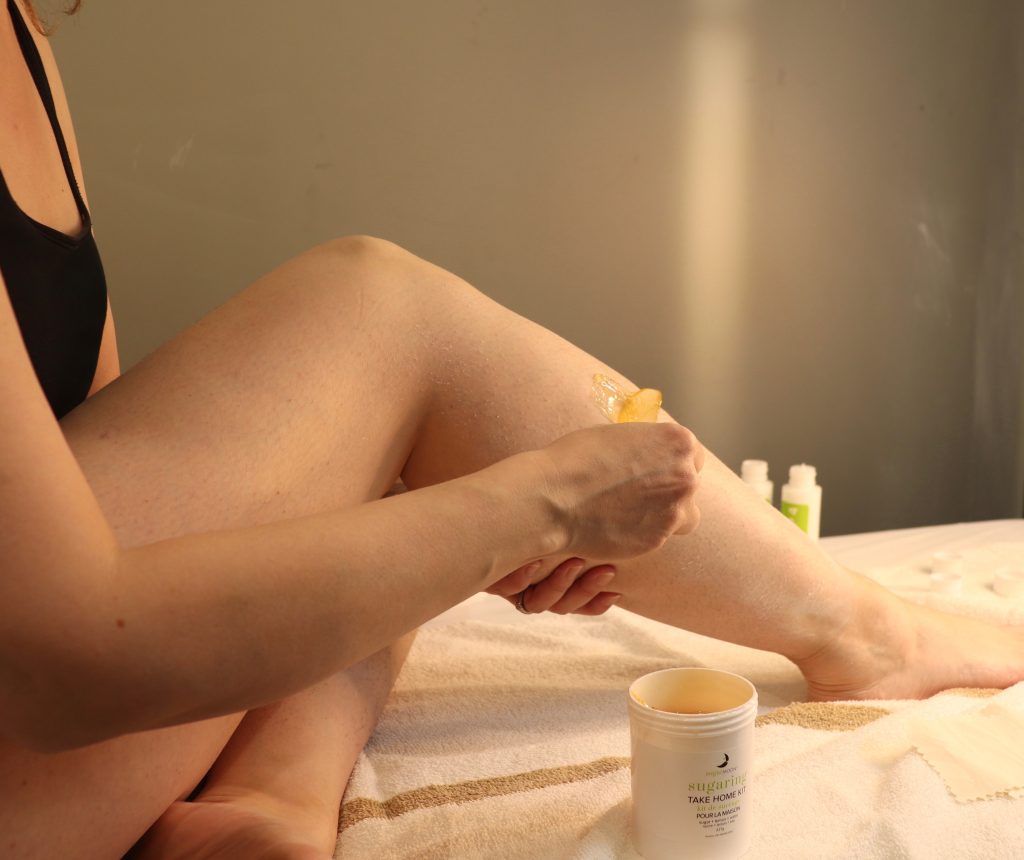 Sugarmoon Salon, www.sugarmoonsalon.com
THAT SUMMER GLOW
It's well-known that Vitamin C is a powerful antioxidant that greatly benefits your skin. The Timexpert Radiance C+ collection maximizes the benefits of Vitamin C with a stabilized formula that allows the Vitamin C to remain encapsulated and separate from the serum until use to preserve maximum effectiveness. This formula is then combined with a patented HLG Nanopolymer which boosts the effectiveness of Pure Vitaman C by 6x! Finally, Vitamin E and Feurlic Acid are added to create a well rounded product you're going to love this summer!
An anti-aging boost for stressed or dull skin, Timexpert Radiance C+ is shown to improve radiance and youthfulness by 100% and reduce darkspots by 85% in just two weeks of regular use! It is the perfect way to nourish your skin this summer and can be used daily through-out the year or seasonally as needed to give you a boost in glow and energy!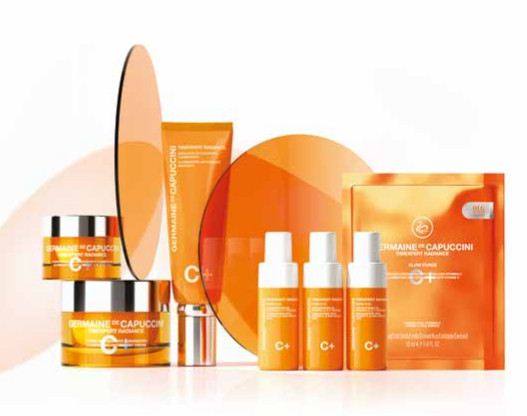 Germaine De Capuccini www.germaine-de-capuccini.ca
PAMPERED, NATURALLY
Add luxury to your bath and support small business at the same time! With unique blends like the Earl Grey Tea Whipped Body Wash or the Citrus Salt Soak, you'll find the perfect options to create your own summer pampering package at CraftedBath, a small business located in Winnipeg, Manitoba.
They offer bath salts, glycerine soaps, bath bombs, aromatherapy and skin care products you're sure to love! Founder Melanie Forsyth uses her background in laboratory sciences combined with ongoing education in natural skin care formulation to bring you beautiful, handmade products along with customizable lines available to retailers across Canada!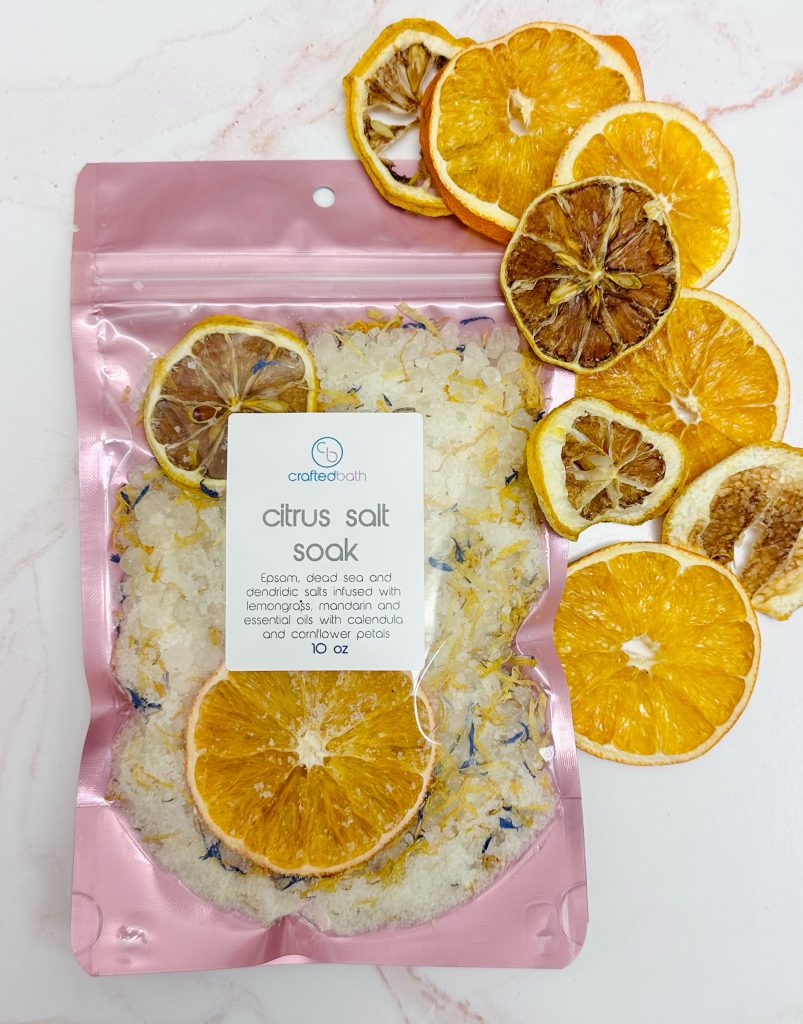 www.craftedbath.ca
TRY THIS!
Naturally handcrafted and vegan, Pink Posh Fox's Body Oil is a must-have this summer! The golden oil blend infused with roses will rejuvenate your skin and your mind! It can also be used as a tanning oil for that beautiful summer glow!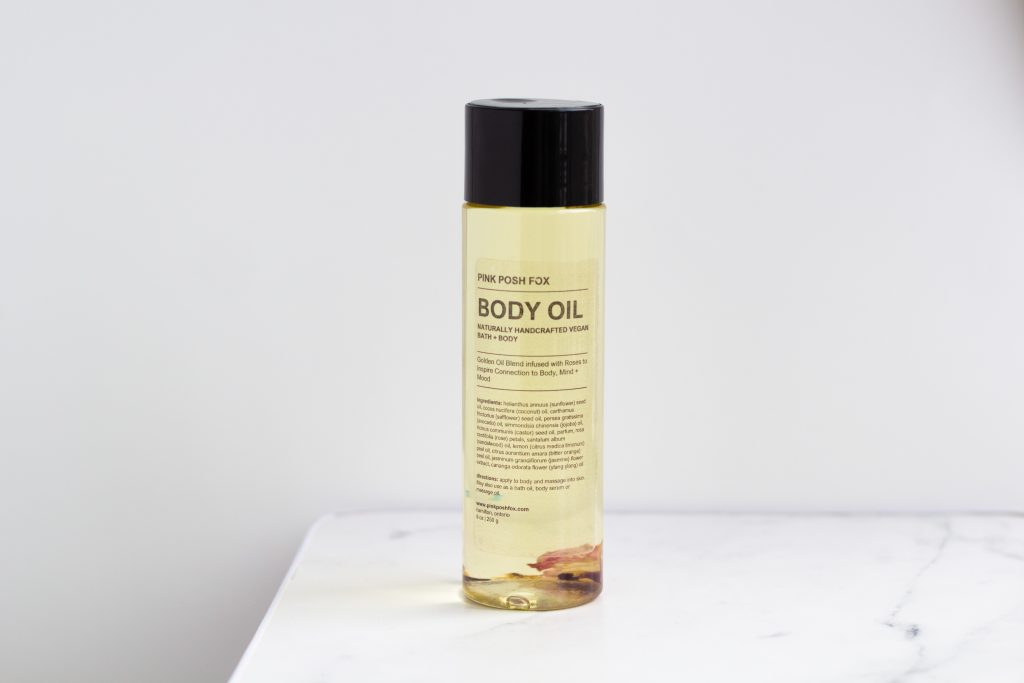 – www.pinkposhfox.com