CUTTING YOUR FABRIC WELL Revolutionize your quilting experience with a self-healing cutting mat, ruler and rotary cutter. They are a modern quilter's dream! The self-sealing surface of the cutting mat will continually provide a smooth surface for accurate cutting. Use the ruler and rotary cutter for fast and accurate cutting!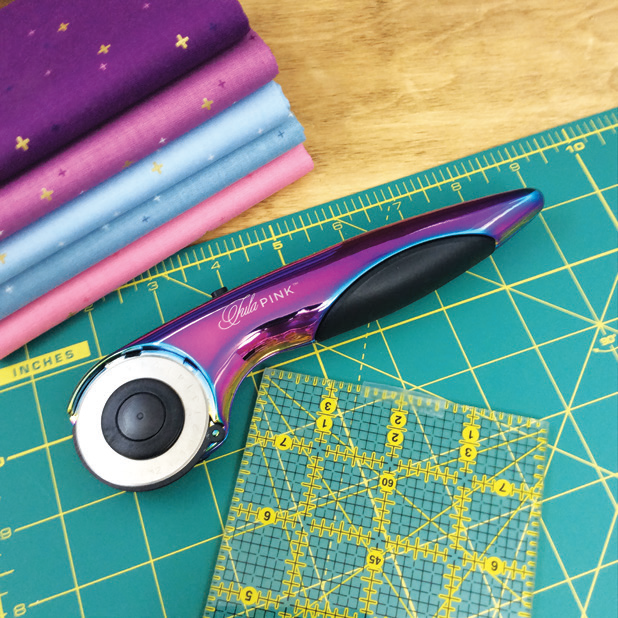 PINNING YOUR BLOCKS WELL When choosing quilting pins, you need one that is long, strong and sharp enough to get through all the fabric layers without causing them any damage and stay in place until you need it to move. Depending on the project, you can choose quilting pins, silk pins or fork pins. If you are working on fabric that you do not want holes in (such as water-proof fabric or faux leather) or fabric that is too stiff for pins, Wonder Clips are the way to go!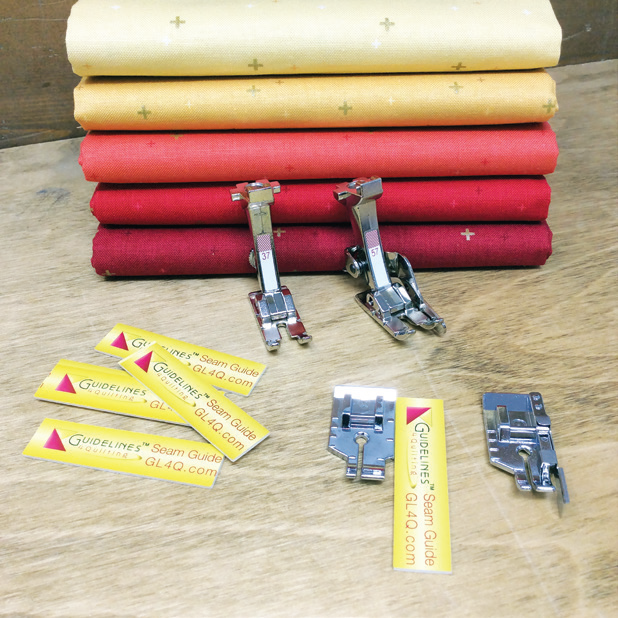 PIECING YOUR BLOCKS WELL A quarter inch seam allowance is essential for quilt piecing. You will find that all quilt patterns are designed with this in mind. To create this optimal seam allowance, you can choose from a 1/4″ foot, a 1/4″ foot with a guide or use a seam allowance guide with any foot. Each of these methods will help you to achieve the perfect seam allowance every time!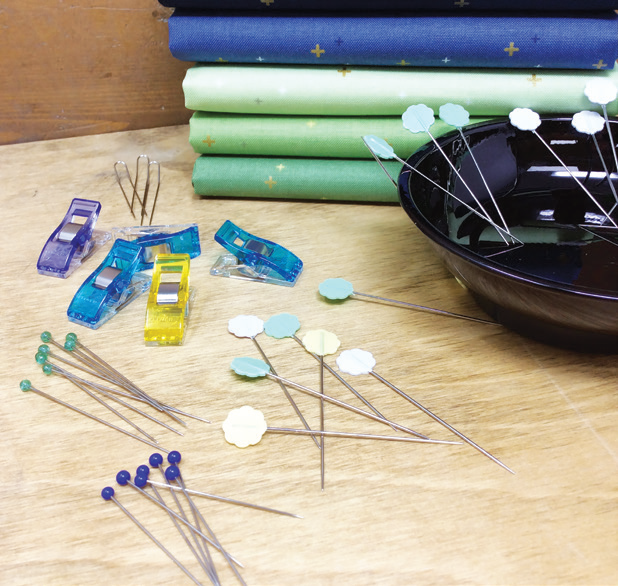 PRESSING YOUR SEAMS Having the right iron for the job when quilting is essential. Are you travelling to a class or retreat? You might want to consider a portable iron. Are you pressing fabrics at home? A full-sized iron will get the job done quickly and accurately.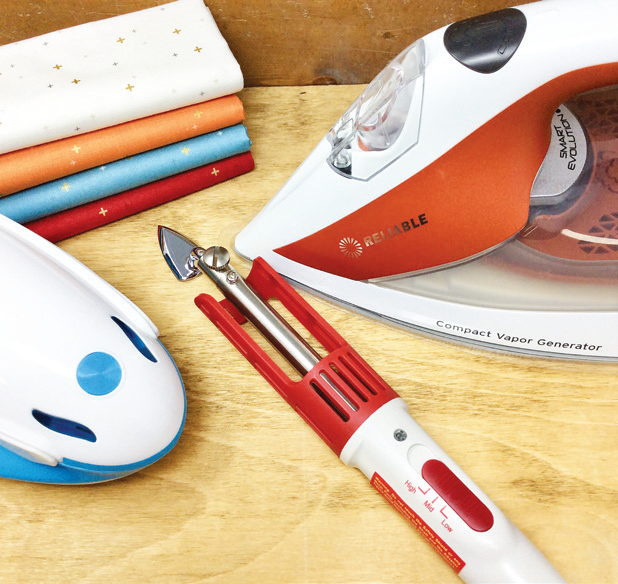 – My Sewing Room Inc, www.mysewingroom.ca